I wrote these stories for the Orange County Register. They were published on Jan. 24, 1993.
ISLAS MARIAS, Mexico – Tattooed traffickers stroll along the beach.
Killers doze under palm trees.
Con men dive for lobster.
On Islas Marias, the world's most unusual penal colony, prisoners get a taste of the good life. They hold jobs. They live with their families. They play sports and go to dances Saturday nights.
Soon they'll be taking up yoga, painting, literature and sculpture at the prison's new cultural center.
Hard to believe this place was once called Tomb of the Pacific, reserved for Mexico's most desperate, dangerous, hopeless criminals.
Guards watched as prisoners murdered each other. Thieves roamed the island. Inmates slaved away in salt mines, never to see the mainland again.
Today Islas Marias, 95 miles southwest of Mazatlan, looks more like Club Fed than Devil's Island. Iguanas, turtles and snakes prowl the emerald-green terrain. Yellow-headed parrots scream overhead.
The maximum authority is prison Warden Manuel Calero, a former captain in the Mexican army. He said his philosophy is simple _ to treat inmates with respect.
"A man who committed a crime _ it's past history. He comes in here like a human being, not a delinquent," Calero said. "If you cage someone like an animal, that's what comes out, a beast."
Islas Marias opened as a penal colony for political prisoners in 1908. Its transformation into a penal paradise of sorts has been slow.
In 1971, authorities began an experiment _ to rehabilitate inmates through honest work and a peaceful family life.
That experiment continues today. Inmates _ who call themselves colonists _ grow crops, raise livestock and tend a shrimp farm. They work at a market, post office and library. They go to school, take computer classes and design T-shirts.
The convicts _ including dozens of Mexican nationals who once lived and worked in Southern California _ like the island's laid-back atmosphere.
"It's good here, man," said Carlos Naranjo, 24, a former Los Angeles resident sent to the prison colony on marijuana charges. "If you got a pass you can go all over the island, kicking it back, seeing friends. If you know how to play the rules, you live good here, man."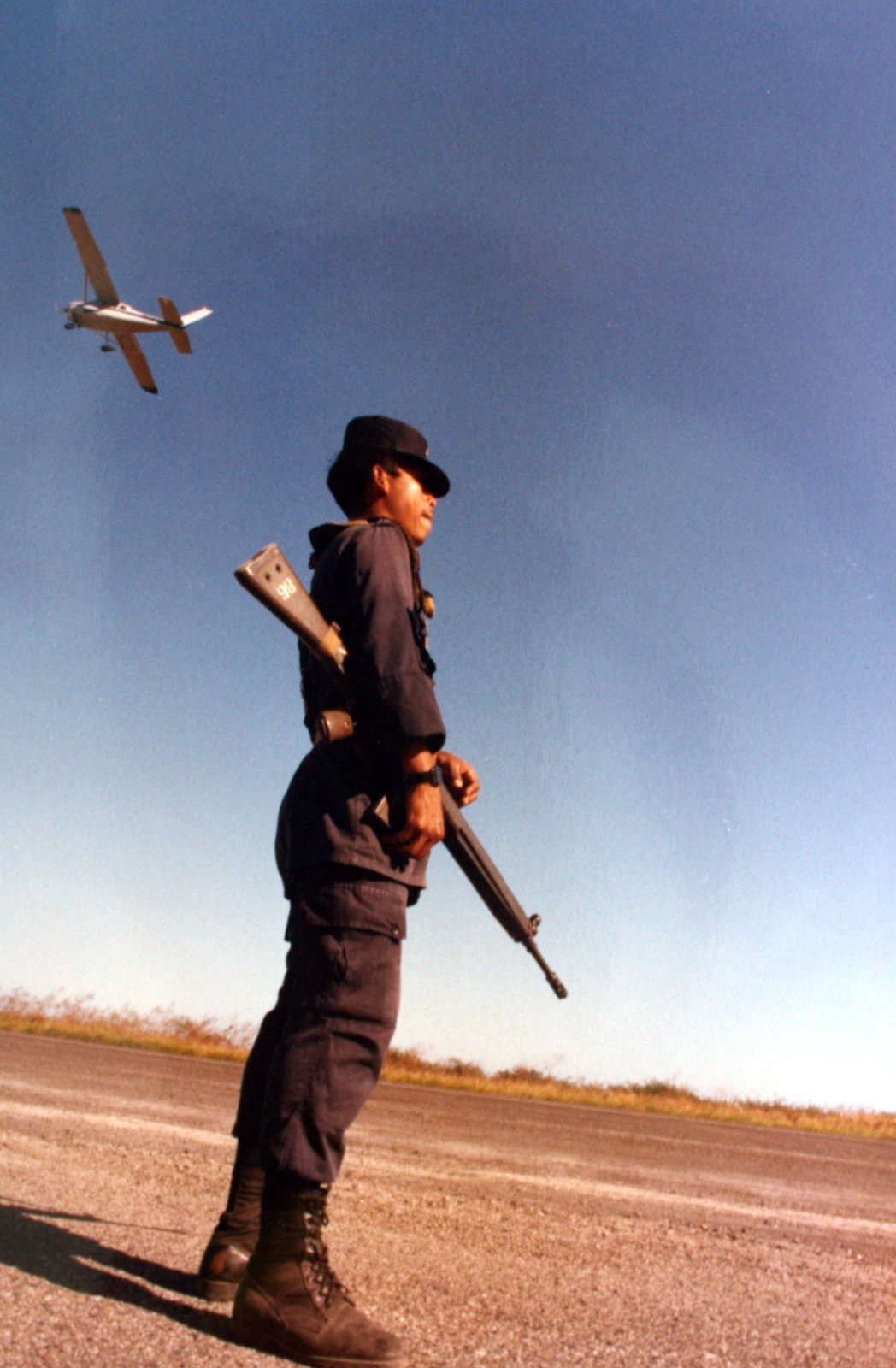 The penal colony is safer than the mainland prisons, said Macario Contreras, 23, a former Anaheim resident.
"There aren't any drugs. Where there are drugs, there are lots of little deaths, a lot of pranks."
Contreras, with a Playboy bunny tattoo on his ear, said he was sent to Islas Marias four years ago after killing two men who raped his wife in Michoacan, Mexico.
"They were all drugged up. I had a machine gun and I killed them."
Down the street, Horacio Grotewold, 50, talked with friends outside the general store. He transferred from a Mexico City prison seven months ago.
"Here you see no corruption at all," he said. At the Mexico City prison, "They're selling a lot of downers, pills that make you go to sleep. That creates violence. They start fighting. You see a lot of blood."
A prison nevertheless
For all the island's comforts, the 2,582 men and women there remain prisoners.
One hundred Mexican marines armed with automatic weapons are posted at checkpoints around the island. There are also 30 unarmed prison guards, assisted by a 20-inmate security team.
"This may be a golden cage," said the warden's wife, Laura, "but it doesn't stop being a cage."
Prisoners must report for roll call three times a day _ at 5 a.m., 1 p.m. and 9 p.m.
Inmates sometimes escape.
Five years ago, 60 prisoners working on one of the nearby islands killed the marines there, stole their boats and fled. They never were caught.
Since Manuel Calero became warden, only two people have tried to escape. They built a raft and paddled toward a nearby island.
"One was found," Laura Calero said. "He said he wanted us to give him a medal for crossing over to the other island. The other never arrived. We don't know if the sharks ate him or if he drowned."
People trying to escape aren't punished severely, she said.
"We just add one or two years to their sentence. That's all."
Other infractions are dealt with at Papellio, a labor camp on the island. Prisoners there scale a rocky cliff and break up stones with pickaxes. A homemade cross marks the spot where one inmate fell to his death.
Manuel Calero said he's improved Papellio. When he arrived three years ago, the convicts lived in cardboard-and-stick huts. Now they have clean, whitewashed homes made of brick and concrete, much like houses on the mainland.
"For a jail, it's OK," said Luis Carlos Inigo, 38, imprisoned on marijuana charges. "There's more freedom. You don't look at bars or walls or anything."
Inigo said he was sent to Papellio after guards caught him drinking "tepache," a home brew made of fermented fruit. But he was lucky: Guards spared him from the rock piles and instead gave him a machete so he could trim weeds. He's been doing that for five months.
Eliazar Monroy Rodriguez, 28, a former Riverside resident convicted of assault, said he doesn't like the place. He said guards had pulled up to Papellio in a truck the night before and ordered two prisoners to do 100 push-ups.
"They couldn't even do 10." So the guards took them away, "dragging them by the hair, kicking them all the way." He said he's not sure what it was all about.
Not everyone satisfied
Back on the other side of the island, some inmates grumbled about the living conditions.
Eliasar Gomez, 26, sent to the island on drug charges, lives in a one-story dormitory for single men. He shares a 14-by-14-foot room with five others.
"It's wretched," he said, pointing to an assortment of bunks and mattresses. "One sleeps here, another here, another here. They've got us in here like pigs."
Armando Calvillo, 22, a former Santa Ana resident serving a 10-year term for possession of a 10th of an ounce of marijuana, said he doesn't like the food.
"This is the daily meal," he said, jabbing his spoon into a big bowl of rice, noodles and beans. "Not good, not good. Always the same."
Other inmates at the mess hall banged on their tables, chanting, "Meat, not beans!"
Still others complained they never get shrimp, despite the island's shrimp farm.
Manuel Calero said they are prisoners, after all, and no one wants to coddle them. The shrimp and other products of the island _ including heart-shaped jewelry boxes and wooden dominoes _ are made to be sold on the mainland.
Calero added that inmate complaints should be regarded with suspicion.
"They lie. They lie as a self-defense," he said.
Hank Rowell, an Orange County pilot who has been making Christian charity trips to Islas Marias since 1985, said it's a top-notch prison.
"You've always got people who are going to complain about something. You've got to remember, this is a prison and
everything's not going to be like a bed of roses."
Island characters
Certainly, the prison is a different place from what it was in the old days. Jose Revueltas, a Mexican radical imprisoned there twice in the 1930s, wrote in his novel "Walls of Water" that Islas Marias was a hellhole.
Authorities were corrupt, guards were sadistic, disease was rampant and the only escape was death, he wrote.
According to stories passed down by inmates, guards in times past tied prisoners to trees, dumped them in holes and caves, and hung them by their fingers or testicles.
The island was lawless. Drugs and homemade alcoholic brews were sold openly. Misfits, perverts and murderers roamed the streets. Among the most notorious: Jose Rodriguez Jimenez, nicknamed "The Frog," a former infantry sergeant allegedly responsible for 130 murders.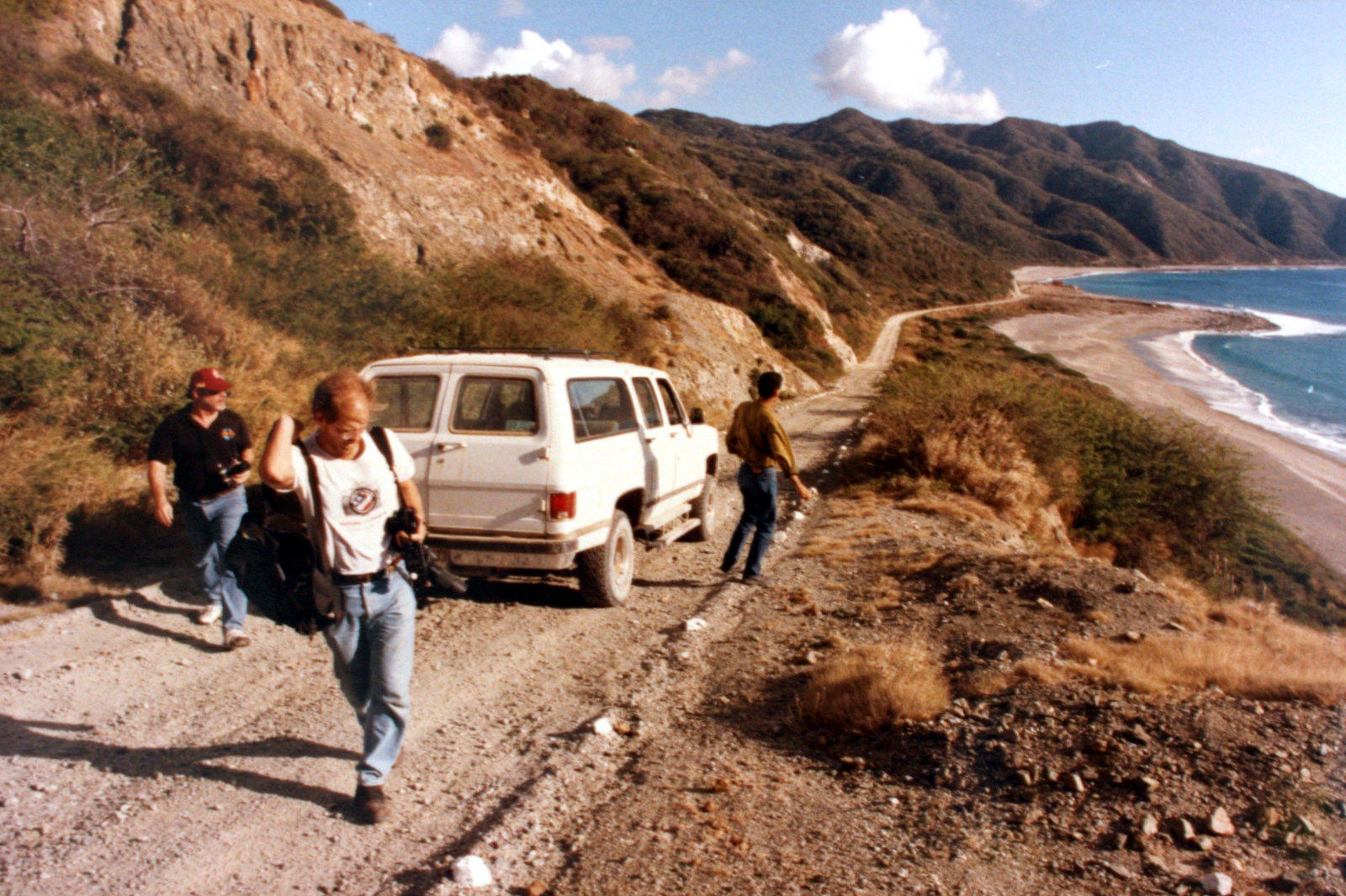 Even today the island has its characters. Among them is Jorge Hernandes Castillo, also known as "El Guama." He started serving a three-year term for robbery 30 years ago _ and he's still on the island.
For years, prison officials say, he couldn't stay out of trouble. He started fights. He robbed people. He killed other inmates. And each time, prison officials tacked on additional time.
He's now serving a 99-year term. Guards say he doesn't get into trouble anymore.
El Guama, at 50, is one of the oldest inmates on the island. Prison officials prefer young inmates _ usually in their 20s _ because they are thought to be easier to rehabilitate.
The penal colony doesn't take anyone older than 45. Violent sex offenders and drug addicts aren't accepted, either.
Once on the island, all prisoners work. Those with strenuous, physical jobs _ such as smashing rocks with sledgehammers _ usually work two or three hours a day. People with easier jobs work four to eight hours.
Inmates also can sign up for job training.
Mauricio Corona, 26, a former Dallas resident, is learning to operate an IBM personal computer. He said he hopes his new skills will help him get a job when he gets out of prison.
He's serving a murder sentence.
"He was a friend of mine. We were drugged up and the pistols came out and I killed my friend."
`The spirit of man'
Inmates spend their leisure time on any of 18 basketball and volleyball courts or 10 soccer fields. They also take aerobics classes.
Sports and the arts are important to a prisoner's
rehabilitation, Manuel Calero said.
He is an artist, and he often paints abstract art at the quiet, island estate where he lives with his wife and their son, Juan Diego, 6.
The warden is particularly proud of the prison's cultural center, expected to open in five weeks. Inmates have been building it for more than a year.
"Culture," said the warden, "is linked to the spirit of man."
Calero said he is convinced that inmates released from Islas Marias are less likely than others to return to a life of crime.
"We don't have precise follow-up, but we know it works."
Juan Campos Valenzuela, 43, a convicted killer who works at the prison machine shop, said he hopes to stay clear of the law, but can't say for sure he won't kill again.
"Who knows? The relatives of the guy I killed want to kill me. I'm not going to let them."
Sidebar: ISLAS MARIAS, Mexico – The first time pilot Hank Rowell touched down at this island prison, Uzi-toting soldiers swarmed his plane and spent two tense hours picking through the cargo.
Eight years later, the soldiers stand at ease beside the runway while the prison warden's wife greets "Señor Hank" with a hug.
"Welcome, welcome," she told him on his most recent visit. "We've been waiting for you."
Rowell, 55, head of an Orange County missionary group, began flying doctors, dentists and gifts to the Islas Marias penal colony in 1985.
The colony is on Maria Madre island, one of four islands in the Islas Marias group off Mexico's Pacific coast. More than 2,500 inmates live in camps scattered across the rugged island terrain.
Wives and children are allowed to live with the inmates in government housing, but family unity has its price. The penal colony is the most isolated of Mexico's 463 prisons. The simplest supplies _ toothpaste, washcloths _ are hard to come by. There's an 11-bed hospital, two doctors and one medical intern, but no specialized care.
That's where Rowell's group comes in. Three times a year, Christian Missionary Pilots flies doctors, dentists and supplies to the island.
"I know what it is to be hungry," said Rowell, who grew up poor before starting a successful landscaping business. "I help people because other people have helped me along the way."
The group's most recent trip _ its annual Love Lift _ began Jan. 7 at Orange County's John Wayne Airport. The pilots included Rowell and three others: Bob Curtis, a San Clemente real estate developer; Dennis Gallifent, a Laguna Hills sales manager; and Drino Miller, a Costa Mesa resident.
Passengers included two oral surgeons _ one from San Diego, the other from Austria; two dentists _ from Oregon and Holtville; two dental assistants; and a San Diego ex-con-turned-missionary. Four journalists _ from The Orange County Register and Orange County NewsChannel _ went along. They were the first US journalists to visit the island, prison officials said.
The 1,000-mile flight to Mazatlan, with one stop, took nearly eight hours. The small, private planes flew to Islas Marias the next day.
After a security check, the visitors walked to the edge of the landing strip and underneath a pink, Mediterranean-style archway. Next to that was a greeting station, an airy building with a thatch roof, sunken floor and soft, upholstered couches.
Rowell issued a quick warning:
"Probably most of you have already forgotten where you are. It's so beautiful. I mean this is a vacation paradise. But don't for one second forget that you are in a prison."
That meant no unauthorized dips in the ocean, no jogging around the island, no wandering off alone.
More than half the inmates here are serving time for
drug-related offenses. Dozens are killers, prison officials say.
Mexican marines armed with machine guns, pistols and knives operate checkpoints all over the island. They guard the airstrip to prevent hijackings.
The prison warden is Manuel Calero, 62, who worked in the Mexican military and federal police for 40 years before being appointed warden in 1990.
Calero's wife, Laura, is the penal colony's volunteer liaison and unofficial tour guide. After Rowell's plane landed, she climbed into a white Chevrolet Silverado and it rumbled toward the prison hospital.
The doctors and dentists had already begun their work in two examining rooms.
The pilots were busy, too. Curtis climbed into his Aero Commander turboprop and zipped back to the mainland for medical supplies. Gallifent squeezed into rubber gloves and helped the dentists.
"I'm the gofer," he said. "I wash up all the tools. It's like washing dishes, except you have blood and guts on them."
Gayle Cheatwood, the dentist from Holtville, filled a man's tooth, then handed him a copy of the New Testament.
"We want them to know God loves them," Rowell said.
Rowell, who grew up in Arkansas, said he became a Christian at age 7. He said he didn't get along with his father, an oil worker. One day, Rowell said, his father went after him with an ax.
"I elected to leave home," Rowell said. "My mother told me, `You don't have any money.' I said, `I've got 10 cents in my pocket and God on my side.' "
Rowell, then 14, scavenged for bottles and sold them for change. He ran with hobos. He slept under bridges. After a few months, he settled in La Habra, taking a job at a gas station.
In 1962, Rowell started his landscaping business, Elmtree Enterprises in Santa Ana. The little company grew. Rowell saved enough money for flying lessons. In 1974, he joined Christian Missionary Pilots.
The 200-member non-profit group _ funded by Orange County churches and private donations _ does a range of work, from building houses for the poor in northern Mexico to repairing roofs on Indian reservations in Arizona.
Rowell said he hopes to continue his work at Islas Marias for years to come. But one never knows when it could end. There could be a change in government, the warden could be transferred and the pilots might not be allowed on the island anymore. Rowell and Laura Calero get choked up when they talk about that.
"Above all, what Laura and I see are these children," Rowell said. "We want to teach these children there is a lot more to life if they reach for it."
Sidebar: ISLAS MARIAS, Mexico – A five-piece band churned out tropical tunes under the stars on a Saturday night. The courtyard was packed.
Silverado Dominguez and his wife, Guadalupe, spun across the dance floor. Other couples hugged, lost in romance.
The only guests who seemed out of place were the Mexican
marines, with automatic weapons slung across their shoulders. But even a few of them loosened up and danced.
As prison authorities see it, inmates should lead as normal a family life as possible. It's crucial to their rehabilitation, prison Warden Manuel Calero said. So he allows family members to live with the convicts.
Dominguez, 35, a resident of Culiacan, Mexico, serving time for attempted murder, said he likes it that way.
"You feel better with family around."
Many Mexican prisons allow a family life. But the degree of freedom at the Islas Marias penal colony is unique.
Prisons on the mainland are often filthy and crowded. Inmates sleep on floors and table tops. Guards are underpaid. Corruption is rampant, according to a March 1991 report by the human-rights group Americas Watch.
Islas Marias looks more like a tropical resort than a prison. The warden said the island's peaceful way of life reduces prisoners' frustrations, self-hatred and disregard for others.
The island population includes 365 wives of prisoners and 648 children under 12. Prisoners who can afford it bus their families to Mazatlan, where they get a free ride to Islas Marias on an old shrimp trawler, the Maya. Families get free food from the government and, if they have the money, buy food from the prison market.
Children attend the island school through seventh grade and then are sent to the mainland to live with relatives or to attend residential schools. There is no high school on the island.
The families live in camps and villages throughout the island. Inmates are required to support their families by working. They earn $36 to $333 per month from the government, although some inmates complain that they sometimes go unpaid for two and three months at a time.
Jaime Vasquez Alcazar, 23, a convicted marijuana trafficker from Guadalajara, works as a street sweeper three hours a day. He's been at Islas Marias for three years and expects to stay another year. He said he's grateful that his wife, Berta, 23, and their three young children are staying with him.
"He was born here," Vasquez said, lifting his youngest child, Cenai, 1.
Couples are allowed to have children, although authorities discourage them from having too many because they fear some criminal traits may be genetic and would be passed from parent to child.
Families live in clean, two- and three-bedroom row homes. Some inmates' standards of living actually rise in prison because they were so impoverished on the mainland.
Single inmates, who live in dorms, say they envy those with wives and children.
"I'm sick of it here," said Alfonso Zambrano, 27, a former Santa Ana resident sent to the penal colony on marijuana charges. "I'm wasting away here thinking about my family."
Single males may marry, but eligible women are in short supply. At last count, only 95 women prisoners lived on the island and some already were married.
To find mates, some male prisoners take out personal ads in Confidensia and other magazines that circulate in Mexico City. And they often get results.
As recently as 1990, the prison tried to accommodate single men by allowing a brothel. The prostitutes, ranging in age from 13 to over 50, visited the island voluntarily for three months at a time. They worked out of lean-to shelters topped with thatched roofs. Fees started at $2.
Manuel Calero closed the brothel as soon as he became warden.
The island's unusual prison lifestyle makes it a curiosity for the few US corrections officials who have been there.
In a rare trip, nine US and Canadian corrections officials visited the penal colony in 1981. Anthony Casas, then a deputy director with the California Department of Corrections, liked it so much he thought a small prison modeled after Islas Marias should be built in California.
Nothing ever came of it.
"We could never get the top dogs to go for it," said Anthony Travisono, a member of the study team and then head of the American Correctional Association in Maryland. "They felt American society would never allow children to be incarcerated if they were not criminals."
Parents at Islas Marias say their children are more isolated than most youngsters but lead normal lives.
There are no shops to buy clothes or shoes, but visitors arriving by boat often bring merchandise to sell.
The Maya, seized by the Mexican navy after cocaine was found on board, travels to the island once a week.
Roberto Chavez Diaz, 34, doesn't get many visitors. He is serving time for killing two men who tried to rob him. He said he killed them the Aztec way _ smashing them in the head with rocks.
His wife and three children live in Jalisco. He said he can't afford to send for them.
"In the two years I've been here, I haven't seen them.
"We write constantly."
ISLAS MARIAS PENAL COLONY
Location: Maria Madre island, the largest of four islands that make up Islas Marias, is off Mexico's Pacific coast, 95 miles southwest of the resort town of Mazatlan.
Inmates: 2,584 _ 2,489 men and 95 women. California prisons, on the average, hold 4,542 inmates.
Excluded: No violent sex offenders or heavily addicted drug users are admitted.
Family members living with inmates: 365 women, 330 boys, 318 girls. Cost to maintain: Prison officials declined to say. A 1981 study by the American Correctional Association said the penal colony cost $2.5 million per year to run at the time, and that exports of products produced on the island brought in $500,000 in annual revenue.
Inmate services: Basic needs such as food and shelter are met by the Mexican government, but there is a lack of specialized medical care. Most needed are orthopedic surgeons, eye doctors, and ear, nose and throat doctors, according to Christian Missionary Pilots, an Orange County group that flies doctors and dentists to the island every few months. For information on how to help, call (714) 979-2415 or write Christian Missionary Pilots, PO Box 8233, Newport Beach, Calif. 92658.
Island size: 59 square miles.
Climate: Mild, with an average daily high of 77 degrees. Six days of rainfall per year.
Wildlife: Yellow-headed parrots, white-winged doves, and boas, some as long as 18 feet. There also are wild goats in the hills. "If you catch them, they're yours," said Roger Mora, 22, a former Los Angeles resident sent to Islas Marias on a marijuana charge.
VOICES
Rafael Bermudes Gonzalez, inmate convicted of murder and
superintendent of the prison's 268-person construction work force: "You can walk all over the island. It's nice. I'm free."
Alfonso Zambrano, prisoner and former Santa Ana resident: "Here in the hills there are iguanas. You can catch them with a little thread. You wrap it around their neck. It's food."
Gayle Cheatwood, Holtville dentist: "In the States, my office is set up for production. Here it's a little bit slower. You have to make do with portable dental equipment."
Manuel Calero, warden: "This island had a very bad reputation, that of a prison that was called the Tomb of the Pacific and the Hell of the Pacific. And it was true, absolutely true. But with the help of the government, we've been able to give dignity to the prisoners." Kasey Curtis, visitor from San Clemente: "I think it's beautiful. If I were ever a prisoner, I'd want to be here."
Roger Mora, inmate, explaining life at Camaron, a camp next to a pristine beach: "You swim, you fish, you dive."
Francisco Gonzalez: inmate who lives with his wife and six children: "We get rations, usually every two months. We get 4 kilos of beans, 15 kilos of cornmeal, some packages of milk, 6 kilos of sugar, 4 kilos of rice and four bags of soup. It doesn't last the month."