COCA, Ecuador – El Auca Hotel was founded in 1971 when this fast-growing town was a remote jungle outpost.
The landmark hotel is adorned with portraits and sculptures of Ecuador's famous warriors, the Aucas, which means "savages."
The term is an insult to the Huaorani indigenous people, but it endures in Ecuador, where Spanish priest Alejandro Labaka once said, "What savages? We are the savages."
Labaka was a Capuchin friar who had settled in Coca in 1976. A Huaorani couple quickly adopted him. Labaka later wrote:
"I stripped completely naked and kissed the hands of my Huaorani father and mother and brothers, reaffirming that we were a true family."
By the 1980s, Labaka was increasingly concerned that oil companies and other forces of civilization were going to wipe out a Huaorani clan known as the Tagaeri.
The Tagaeri broke off from their Huaorani relatives in 1965 and were known for tenaciously defending their territory.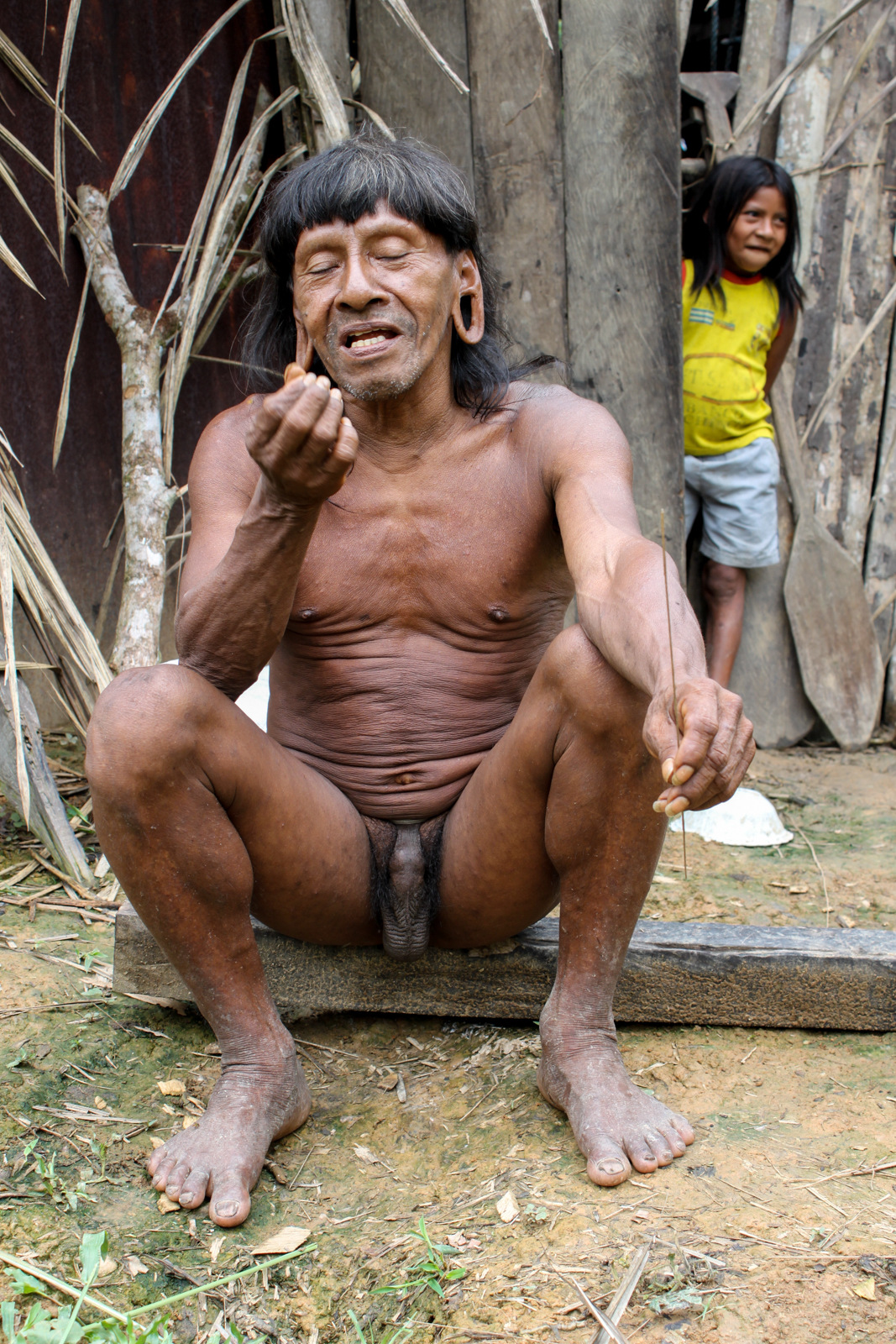 On July 21, 1987, a helicopter dropped off Labaka and a Colombian nun Inés Arango outside a Tagaeri home in the jungle.
Labaka and Arango stripped off their clothes to try to make themselves less threatening.
No matter, warriors killed them both, stabbing them dozens of times and leaving long spears sticking out of their bodies.
Arango had left a will, giving what little money she had to fellow sisters, villagers and the poor.
"If I die, I go happy and I hope nobody hears anything about me," she wrote. "I don't look for a name or fame. God knows everything."
Washington Huilca, 45, grew up poor in the Ecuadorean province of Bolivar. He moved to Coca when he 12 years old in search of land.
As a child, he heard that people lived in the forest. He once saw footprints along a trail. There are bears in the jungle, his father explained.
Huilca later realized they must have been Tagaeri. Villagers also called them "red feet" or "yellow feet." As a teen-ager, he said he sometimes heard them singing at night. The sound was like flutes from an orchestra.
Huilca got into social work and soon learned about Labaka. In 2008, church officials invited him to take part in a project to sensitize people to the struggle of indigenous people living in voluntary isolation.
On Aug. 10, 2009, he was on his way to give a workshop to a group of young Huaorani when he heard over the radio that there had been an attack near a community called Los Reyes.
He got as close as he could by car, then went in the rest of way by foot, arriving before the police.
Tribesmen had speared Sandra Zabala, 37, and two of her children, Byron, 16, and Tatiana, 11.
Tatiana was rushed to the hospital. "Take this spear out of me," the child pleaded before dying.
Huilca said he felt awful. He had known Zabala for years. Their sons used to hunt and fish together. They were like family.
He felt he had somehow document the grisly scene and so he took pictures of Zabala and her son, who had spears jutting from their bodies.
He said everything seemed to be moving in slow motion. "I don't know how I went and took photographs," he said.
Zabala cared about her community.
"She was a hard worker," he said. "She was a very nice girl, very quiet."
His child is Omar. He and Baron were friends. They used to go hunting and fishing together.
The attackers also ran off with Zabala's baby. A dog found 6-month-old Kelvin in an armadillo hole three days later. He was unhurt.
His grandmother is raising him.
"He's a restless child, quite intelligent," Huilca said.
Zabala's father, Marcos, blamed the Huaorani for the killings, but the authorities said isolated tribesmen were responsible.
Huilca doesn't blame the tribesmen. He's angry at the oil companies.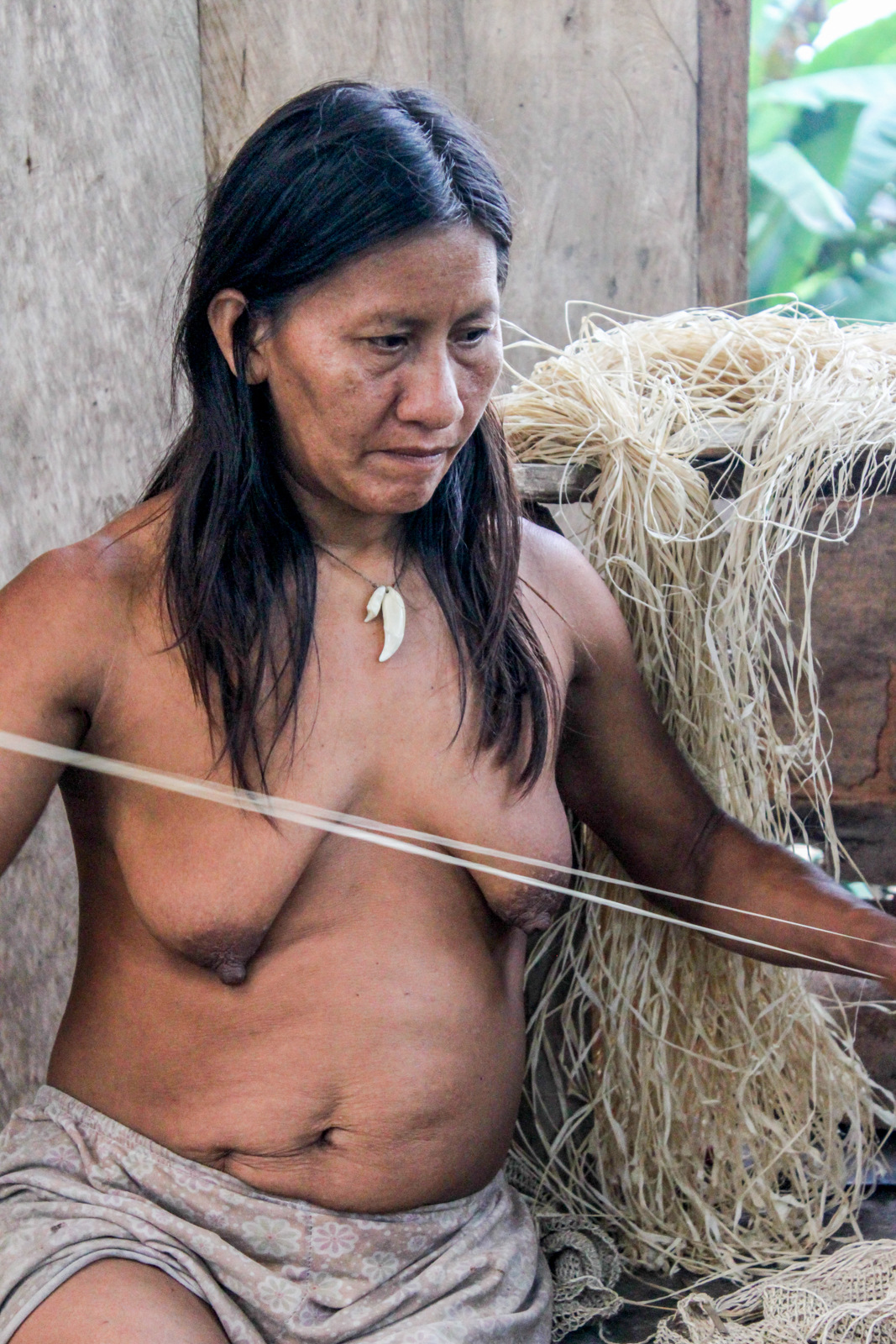 The murders took place about 100 yards from a noisy oil camp called Hormiguero Sur, where tribesmen used to collect peach palms. Workers on a tractor were cutting a path to install utility poles at the time.
After the killings, Huilca continued his work, trying to raise awareness about the threats facing the tribesmen.
He said he sometimes sees their footprints in the jungle.
"I am certain that they know me," he said. "I don't think they have done anything to me because they know I have good intentions."
Huilca said the tribesmen aren't "bad or dangerous" but "they've been made to be bad."
He said he has all of the Taromenani and Tagaeri "in my heart. I feel like a family member of theirs."
He said he feels especially close to Conta, a child who was snatched from her isolated community after Huaorani murdered her mother, brother and other relatives in 2013.
Villagers in a remote Huaorani community called Bameno took in Conta, now thought to be about 8 years old.
Huilca said he went to Bameno and told Conta that she reminds him of his daughter, Maria Belen.
She hugged him and "was very happy."
Some people warn Huilca that tribesmen might kill him someday, but he said he doesn't worry about that.
"Sometimes they ask me, my family or my friends, 'Hey, at some point it could be that you're speared.' I say, 'Look, all human beings come to an end. You have to die, of a disease or an accident or anything else. I think it would be much healthier to die by the spear in defense of these groups.'"
And if he is killed, Huilca said he would not want to be seen as a hero. He wouldn't want streets or schools named after him. All he'd want is that others rise up and join the cause to protect indigenous people who can't defend themselves.
He believes they are "terrified" and running out of room. And unless the government steps in to protect them, "there will always be deaths."
"For me, it's a source of pride to have these groups in the jungle. Losing them, I think you lose a heritage that you can never recover and it would be very serious. Ecuador would lose a great cultural treasure if they disappear."