I wrote this piece for the Dallas Morning News. It was published on Dec. 22, 1996.
LIMA, Peru – A bitter controversy erupted late Saturday over whether Peru's top anti-terrorism crusader – President Alberto Fujimori – ought to cut a deal with the self-proclaimed "suicide commandos" who are holding at least 300 hostages at the residence of the Japanese ambassador.
The president, who rose to the pinnacle of power as an uncompromising enemy of guerrillas and terrorists, said in a brief nationwide message that he's willing to negotiate with the rebels. "The proposal is concrete if the captors lay down their arms and facilitate the release of all the hostages without exceptions," he said. "If that happens, the possibility of the use of force will be eliminated."
The president's message drew support – and some fire – from members of the Peruvian Congress.
Mr. Fujimori "is like a doctor with a sick patient," Deputy Rafael Rey said. "The patient's relatives need to let the doctor work. They can't be saying, `Give him this medicine; cut here; cut there.' "
In his address, Mr. Fujimori said he would consider allowing the guerrillas safe passage to another country if they give up their violent ways and free their prisoners.
His willingness to grant even the smallest concession to members of the Tupac Amaru Revolutionary Movement, or MRTA by its Spanish initials, raises the ire of his supporters in the gritty, working-class neighborhood where he grew up.
"If the police or the military can find the way, they should attack the terrorists. These guerrillas kill just to kill. They've done nothing for the poor," said Daniel Rosales, 38, a produce hauler at La Parada, a sprawling wholesale food market in southeastern Lima.
Conscious of their unpopular image, MRTA leaders Saturday reiterated their willingness to release most of the hostages who aren't connected to the Peruvian government. The move triggered hope among the hostages' relatives, but the guerrillas didn't make it clear whether a mass release of most of the hostages would happen in hours, days or weeks.
The rebels, some disguised as waiters, seized control of the ambassador's residence during a posh party Tuesday, taking diplomats, government officials and hundreds of others hostage.
In a series of communiques, the self-proclaimed "suicide commandos" demanded the release of jailed fellow insurgents, lashed out at the government's political and economic policies, and said they resented being treated like "murderers and terrorists."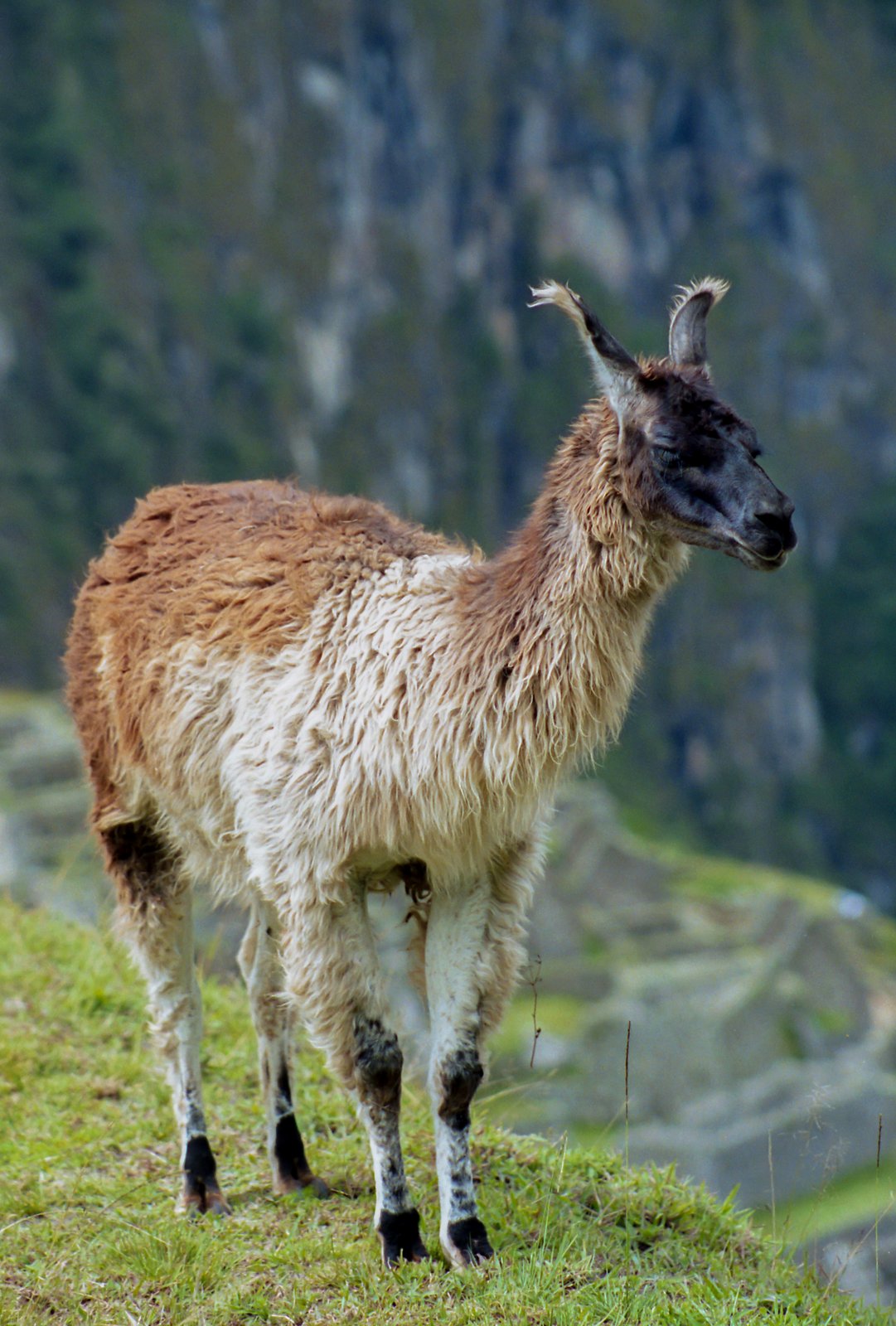 But after watching another guerrilla group – the Shining Path – almost destroy Peru in the late 1980s, many citizens say they are desperate to get this hostage crisis behind them, even if it means bloodshed.
Mr. Fujimori, they say, has his faults, starting with his dictatorial tendencies. But they say that at least he's begun to restore order to Peru, patching up what was once a basket-case economy.
"You should have seen what it was like in the 1980s. We had electricity only eight hours a day, water every other day, violence, killings. People don't want to return to that," said Jorge Smith Maguina, a political activist and business promoter. "People wouldn't mind a radical solution to this crisis. Nobody's going to shed a tear if the authorities kill the rebels and dump their bodies on a street corner."
Many ordinary Peruvians liken the MRTA to the Shining Path movement, but counterinsurgency experts and others say the groups have important differences. The Shining Path, with its
indiscriminate killings and intimidation, flourished throughout the 1980s, vowing to install a radical Communist regime.
The MRTA is a more traditional Marxist-Leninist movement, aimed at ridding Peru of imperialistic influence. Members have been known to torture and murder their kidnapping victims, but they generally prefer flashy high-profile attacks to cold-blooded killings, guerrilla experts say.
The body count makes that point clear: The Shining Path was blamed for 11,767 killings from 1980 to 1992, compared with 262 for the MRTA; Peru's security forces accounted for an even higher number of dead: 13,859, according to Amnesty International.
Still, many of these distinctions are lost on ordinary Peruvians who work and live on the same streets where Mr. Fujimori spent his childhood.
"Of course, I don't want any deaths. But you definitely can't negotiate with terrorists. Not with that scum. They're the people who have tried to wreck the country," said Alberto Alfaro Vargas, 63, a wholesale garlic seller at La Parada market.
Mr. Vargas and others complained bitterly about harsh living conditions. Mr. Fujimori's vaunted economic recovery has stalled, and there aren't enough jobs, they say.
"But we're better off than we were," said Mr. Vargas, standing in front of a 12-foot-high pile of sacks of garlic. "There used to be killings in this market. You had to worry about terrorists. Now look."
His open-air stall was surrounded by 800 others, with vendors selling huge sacks of potatoes, boxes of tomatoes, bags of Chilean apples. Sun-browned workers drenched with sweat hustled back and forth hauling huge loads of cargo. Women used corn husks and leaves to make hats to shield them from the scorching sun.
Not everyone agrees with the president's anti-terrorist stance. Amid the clamor of sellers yelling onion and potato prices, there were cries for social justice.
"We have sellers from all over the country. The majority of them are hungry, and they do not make enough money to buy shoes. The president should be concerned about these poor people instead of the hostages," said Armando Chavez, who grows yams. "The laws protect the rich and ignore everyone else."
Mr. Fujimori grew up in this grimy district, known as La Victoria. Crammed with auto-repair shops, parks, sagging apartments and brothels, it was founded in 1920 and boasts a population of 700,000.
Mr. Fujimori's father, Naochi, and his mother, Matsue Inomoto, immigrated to Peru from Japan in 1934. The man who would be president was born four years later – on July 28, Peru's Independence Day. His father grew cotton, worked as a tailor and later as a florist. His mother was busy at home with five children.
Alberto Fujimori studied math and agronomy in Peru, France and the United States – at the University of Wisconsin. He taught college and became a college dean before getting into politics in 1990, winning the presidency as head of a little-known movement called Change 90.
Under Mr. Fujimori, security forces cracked down on the Shining Path, capturing its founder, Abimael Guzman, and the MRTA's top two commanders. The president's popularity soared, and he won a second term in April.
But not everyone likes his hard-line approach.
Jose Miguel Reano, who was jailed on terrorism charges in 1992 that he called unjust, said Mr. Fujimori ought to negotiate with the MRTA.
The guerrillas "are demanding better treatment for prisoners. I can tell you firsthand that our jails are pathetic," said Mr. Reano, a restaurant owner. "I was in prison for eight months and eight days. In jail, it's like they've never heard of meat. You get bread and water in the morning, bread and water in the evening."
As Mr. Reano and some others see it, the president's crusade against such groups as the Shining Path has only driven subversives underground, where they are quietly planning their next move.
"The Shining Path may not be showing any signs of life, but they're not sitting around with their arms crossed," Mr. Reano said. "They will re-emerge."
And the hostage drama gripping the nation may not be the last crisis, others warn.
"The situation is really absurd," Mr. Smith Maguina said. "There is no possibility of a rational end to this."
Yet there have been some positive signs. On Friday and again on Saturday, the guerrillas, faced with feeding and guarding more than 300 hostages, offered to release significant numbers of them in exchange for various demands.
More than three dozen hostages released late Friday, ostensibly as a sign of the MTRA's willingness to negotiate, were just happy to be free.
"They told me, `You have 20 seconds to put on your coat and leave.' I put it on in five seconds," journalist Julio Higashi told El Comercio newspaper.
The guerrillas' release of these and other hostages since Tuesday has many Peruvians hoping the crisis will end soon.
As many people see it, the takeover is the last thing Peru needs, especially now that the country is rising from the ashes of the terrible Shining Path years. Inflation and interest rates are down. Tourism is up, passing the 600,000 mark for 1996. Construction is up by 50 percent, and foreign companies are showing interest – the country's first McDonald's restaurant opened in July.
The crisis can only wipe out these gains, many Peruvians say.
Mr. Reano – along with thousands who prayed for the hostages late Saturday at Lima's Metropolitan Cathedral – say they're hoping for peace and negotiation, not a bloody firefight.
"There's got to be a political way out," he said. "No deaths are needed.
"Peru's given enough blood."
Free-lance journalist Anh Do contributed to this report.