I wrote this story for the Dallas Morning News. It was published on June 8, 2003.
The knock on the door came at 6 a.m. "Your son has been executed," a state security agent said.
Rosa María García flew into a rage and began hurling insults – and rocks. When her husband tried to stop her, she bit him.
"I went psycho," she said. And she wasn't the only one who was upset.
The execution of her son and two other hijackers in April touched off an international furor that lingers today.
Critics say the killings revealed a crumbling regime's desperation and disregard for justice. Cuban officials deny that, and Fidel Castro defends the executions, saying he prevented a migrant exodus and a potentially catastrophic military confrontation with the United States.
Beyond these explanations, there's a simpler story, one that any mother would understand. It's a story of an ordinary woman, Ms. García, 45, and her only son, Bárbaro Sevilla, 22.
"He was a good boy," she said from her sparse, run-down apartment. "He only wanted a better life for himself and for me."
Cuban authorities have less kind words, calling Mr. Sevilla an undesirable, someone who had had scrapes with the law. His mother said all she knows is that he was once accused of stealing some CDs.
Whatever the case, he wasn't happy in Cuba. He wanted out.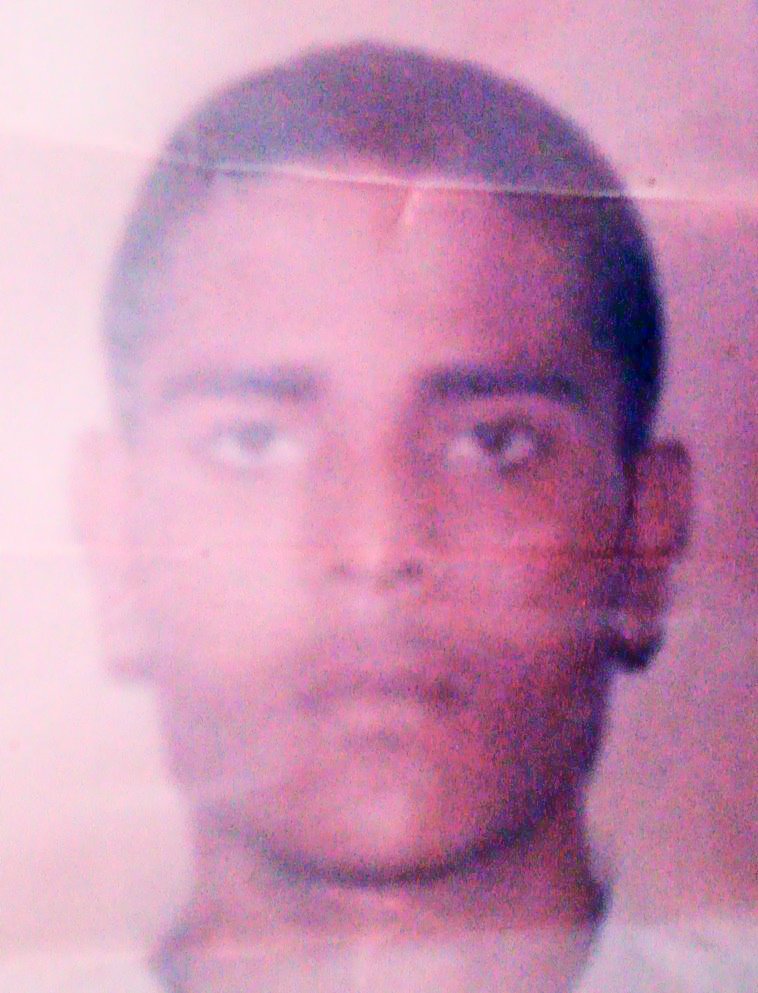 He was struggling to get by on the $2 per day he earned at a pizza parlor. And his mother wasn't doing any better. She woke at 3 a.m. most days to help her husband, Luís Alberto Romero, 43, at a vegetable stand.
"Momma, you work too hard," she said her son told her. "I'm taking a raft to Miami so I can send you money."
She called that "craziness. The sharks will eat you. He told me, 'That doesn't matter. I can't stand communism.'"
Ms. García thought it was just talk.
Then sometime after 1:40 a.m. on April 2, authorities detected a ferry leaving Havana harbor. Mr. Sevilla and 10 others had commandeered the flat-bottomed boat with 29 people aboard.
It was a desperate act. The ferry, used for trips across the Bay of Havana, wasn't built for the open sea. Nor did it have enough fuel.
At 3 a.m., authorities say, the hijackers demanded a boat to continue their journey and vowed they'd begin tossing hostages overboard if their demand was not met. Negotiations went on as the ferry drifted off the coast in gale-force winds.
Ms. García said her son personally negotiated with Mr. Castro for the ferry's return. As she tells the story, the Cuban president said the craft would be towed ashore for re-fueling.
Looking back, she said, "it was a trick." Authorities didn't refuel the ferry; instead, they captured the hijackers after hostages began jumping overboard at 3:55 p.m.
Officials say their tactics, which included the use of divers and heavily armed commandos, helped save the hostages' lives.
Ms. García contends that the hijackers didn't intend to kill anyone. And at one point, she said, some on board were so elated to be going to Florida they began singing.
Trials against the accused started April 5 and lasted three days. Eight of the 11 defendants received jail terms ranging from two years to life. Three were sentenced to death.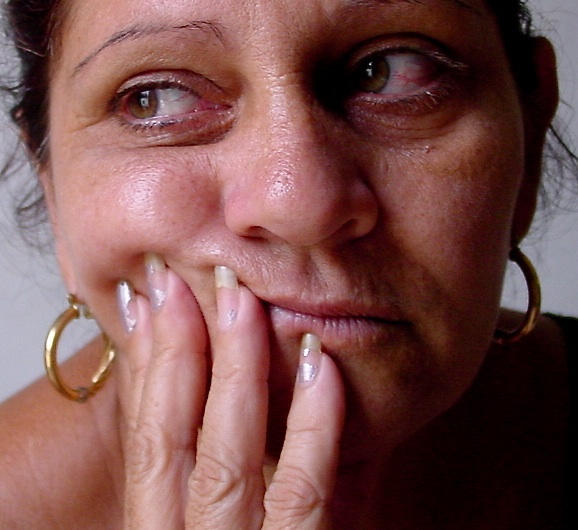 Ms. García said she became hysterical after hearing the verdict. Authorities rushed her to a hospital. A nurse was waiting with a syringe that she jabbed into the mother's thigh and buttocks. Then they told her to relax and put her on a cot.
"A police officer asked what my situation was, what my problem was." She said she told him her son made a mistake, "but I didn't want him shot. I wanted a life sentence. I didn't care what he got as long as he stayed alive."
A higher court upheld the death sentences and the three were executed by firing squad on April 11. None of the families knew the executions had been carried out until their loved ones had been buried.
Authorities that morning blocked off streets around Ms. García's apartment. Later they loaded her into a patrol car and took her away. They also jailed two of her daughters, Yamila and Elisbet, both in their 20s, for the day and her husband for a week.
Ms. García said that when she returned home, authorities put her on a train for her home province, Las Tunas, in eastern Cuba. She says that was to hide her from journalists; authorities decline to comment.
No matter, her only goal now is to leave Cuba and the bitter memories behind.
"I want to go to the United States. I'm hoping someone will help me realize the dream my son couldn't fulfill."
Now in Havana, she has met with American diplomats and Cuban Cardinal Jaime Ortega to complain that she and her husband are being persecuted.
Many of her neighbors avoid talking to her. She said they want nothing to do with the woman who screamed, "Down with Fidel! Murderer!"
Ramona Copello, mother of a second executed hijacker, Lorenzo Enrique Copello, also denounced Mr. Castro.
"I have always had tremendous affection for the comandante. You could say I loved him, but now I don't," she told Reuters news service. "He assassinated my son."
The family of the third executed man, Jorge Luís Martínez, has sued the Cuban government for wrongful death. Judicial Watch, a government watchdog group in Washington, D.C., filed the suit on behalf of the man's sister, Yordanis Montoya Isaac. She hopes to receive damages from Cuban government assets that are frozen in the United States.
Cuban officials have not responded to the suit.
Mr. Castro has said the executions were both legal under Cuban law and necessary.
Without the executions, he said, there could have been a massive rafters' exodus, and that would have given Cuba's enemies in the U.S. government a pretext to invade the island.
Ms. García doesn't buy that. And she declares, "I would have rather had a shark eat my son than have him executed by Castro."