Tracey Eaton is an award-winning journalist and visual storyteller. He has worked throughout Latin America and is a former Fulbright scholar in Ecuador.
Eaton headed Dallas Morning News bureaus in Mexico and Cuba from 1994 to 2005. He investigated corruption and organized crime in Mexico and along the U.S.-Mexico border, and covered the fighting in Afghanistan after the Sept. 11 attacks.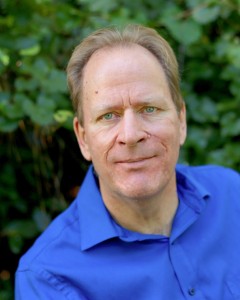 His stories have appeared in hundreds of online media outlets and more than 100 U.S., Canadian and Latin American newspapers.
Eaton has produced and sold videos to NBC News and other media outlets. One of his videos lit up the facades of UNESCO's Paris headquarters. Still another drew 34 million views on YouTube.
His freelance journalism clients have included NBC News, USA Today, Tampa Bay Times, Newsweek, the South Florida Sun Sentinel and the Florida Center for Investigative Reporting. He has also written stories for Insider, a digital media brand with an audience of more than 221 million.
Eaton is currently working on a documentary about protesters in Florida.
In 2010, Eaton created the Cuba Money Project, which tracked U.S. tax dollars spent in Cuba before it was discontinued in 2022. He has written more than 3,000 blog posts and articles about Cuba since 2008, with dozens of pieces translated into Spanish, Portuguese and other languages and reproduced in publications around the world. The New York Times, Reuters, the Associated Press, the Atlantic, Columbia Journalism Review, Politico, the Miami Herald and others have cited his work.
Numerous books have cited Eaton's research, including: Back Channel to Cuba: The Hidden History of Negotiations Between Washington and Havana; U.S. Foreign Policy Since the Cold War; Cuba: A Global Studies Handbook, and others. Scholarly publications have also mentioned his work. Titles include "Ladies in White: A Peaceful March Against Repression in Cuba and Online" and "Internet, public space and contention in Cuba."
Eaton is a member of Storyhunter, an online community of more than 42,000 video producers, freelancers and production companies.
In August 2015, Eaton assisted NBC's Nightly News, led by Lester Holt, with its coverage of the opening of U.S. embassy in Havana. In March 2016, he traveled to Cuba again to help with NBC's coverage of President Barack Obama's historic visit to the island.
Eaton teaches journalism classes at Flagler College in St. Augustine, Florida. He is an associate professor and served as chair of the Communication Department from August 2018 through June 2021.