I wrote this feature for the Dallas Morning News. It was published on Sept. 28, 2003
Ted Oswick has heard the tales of woe. Older men venture into Cuba and marry young, beautiful women, only to be dumped once they get back home. But he said he's sure his romance with a Havana maid is for real.
"I see men in their 60s with teenagers and it sickens me," said Mr. Oswick, an information technology worker from England. "But I'm not that much older than my girlfriend. I'm 54 and she's 37. We're both adults and we have a genuine relationship."
The number of marriages between foreigners and Cubans has skyrocketed since the early 1990s, when the socialist government turned to tourism to save its economy. But while many relationships succeed, many others fall apart, leaving a trail of heartache, shattered hopes and betrayal.
Foreign diplomats who grant travel visas to couples say differences in customs, language and age can lead to trouble.
"Some men figure, 'I'm 50 years old. When am I ever going to have a woman who's 20 again?' So they get married," said a European diplomat, speaking on condition of anonymity. "But these men are naïve. Not that many 20-year-olds are really in love with someone who could be their father or grandfather. So a lot of these marriages don't work out."
Joaquín Pérez found out about that the hard way. He was 71 when he traveled to Cuba from Spain looking for love. He thought he found it in a woman who was then 28.
"She always told me that the age difference didn't matter and that she liked mature men," Mr. Pérez said in a letter posted inside the Spanish Embassy as a warning to his countrymen.
A few months after their marriage, the woman stole his car and abandoned him, he alleged in the letter, which was taken off the bulletin board after it was cited in a Reuters dispatch.
Women have sad stories of their own.
Yuneisy Pérez, 29, married a Mexican man only to find out he already had a wife.
"I knew he had children, but I didn't know he was still married to their mother," she said. "I ended up living in an apartment he rented for me in Mexico, but he seldom slept there. After almost a year, I fled and moved in with a Mexican family. He found me and had me deported to Cuba."
He foots the bill
Foreigners can't take Cuban women from the island without a government-sanctioned letter of invitation requiring them to pay the Cubans' expenses abroad. Some Cubans traveling to Portugal get off the plane in Madrid, leaving their foreign lovers out to dry. But the men are often so ashamed they don't report it.
"They keep it quiet in the hope that no one will find out," a European diplomat said.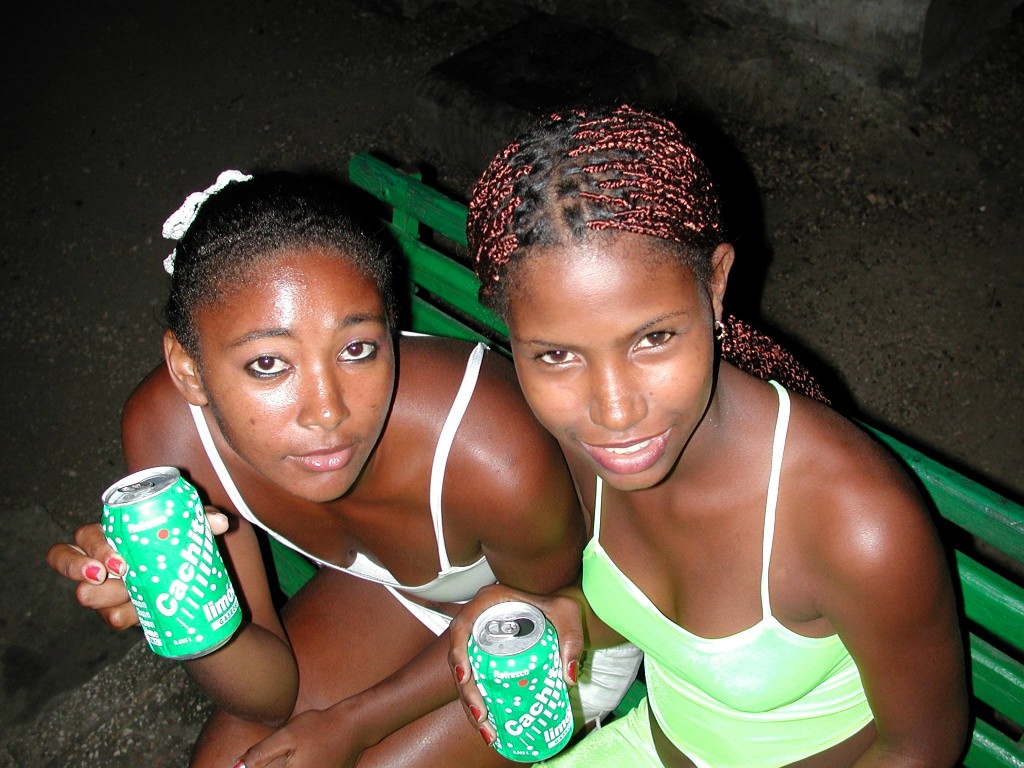 In one case, a foreigner spent $50,000 on a Cuban woman in just two weeks, he said.
"Meanwhile, she slept with at least three of his friends, got a job at a casino and dumped him," the diplomat said. "He called me asking how he could have her expelled from the country. But that couldn't be done."
In another case, a Cuban woman wrote home to her mother, telling her she didn't quite understand currency exchange rates in Europe, but was doing just fine with her new husband.
"I don't know how much the money is worth here," she said in a letter that fell into the diplomat's hands, "but I know that what I've robbed from him so far is a lot."
Cuban officials could not provide any figures on marriages between foreigners and Cubans, but scattered evidence suggests a dramatic increase.
Only 15 Spaniards married Cubans in 1990, Spain's El País newspaper reported in 1997. That number shot to 670 by 1993 and to 1,190 by 1996, a year when 117,000 Spaniards of both sexes visited the island.
Growing phenomenon
Today, Spain and Italy each record between 1,000 and 1,500 such marriages per year, diplomats say. Mexico, Canada, Germany and Portugal also see a considerable number, they say.
Certainly, tens of thousands of Cuban women – and some men – have married foreigners in the past decade, diplomats say.
Some Cuban men complain that foreigners are plundering the island of its greatest natural resource – its women.
Cuban officials play down the phenomenon, saying that when the Soviet Union was the country's chief sponsor, scores of islanders married Russians and other foreigners.
Now most visitors are from Europe and Latin America, said one official, who requested anonymity, "so it's no surprise that there are marriages. And most marry for love. I don't agree that most Cubans marry foreigners because they disagree with the political system or want to leave the country. That's a distortion."
Indeed, many Cubans who leave say they have no quarrel with the system. They just want to see the world, find Mr. Right or get a better-paying job.
They dream of a Cinderella ending to their story, but it doesn't always work out that way.
Yanet Viera, 28, a nursery school teacher, said she fell in love with a German. He was married, but she was convinced he would leave his wife. Instead, she said he broke up with her even though "I'm still in love with him."
Some wives happy to go
Of course, these things go both ways.
Laura Pavanneli, 37, a public relations worker from Italy, went to Cuba on vacation three years ago and was quickly smitten with a Cuban dance instructor.
"I returned two more times and later he visited Italy to meet my mother," said Ms. Pavanneli, who was vacationing in Cuba. "When I told him I was interested in getting married, he got scared. I insisted and he left me."
One European diplomat said he is shocked at how impulsive some foreigners are. He recalled the story of two tourists in their 50s who picked up two young women on a street corner. Within days, they were at the embassy asking, "What do we have to do to get married?"
The diplomat said he knows of at least four cases in which a man decided to marry a woman after she returned his lost wallet.
"I guess they figure, 'Well, she must be honest,'" he said.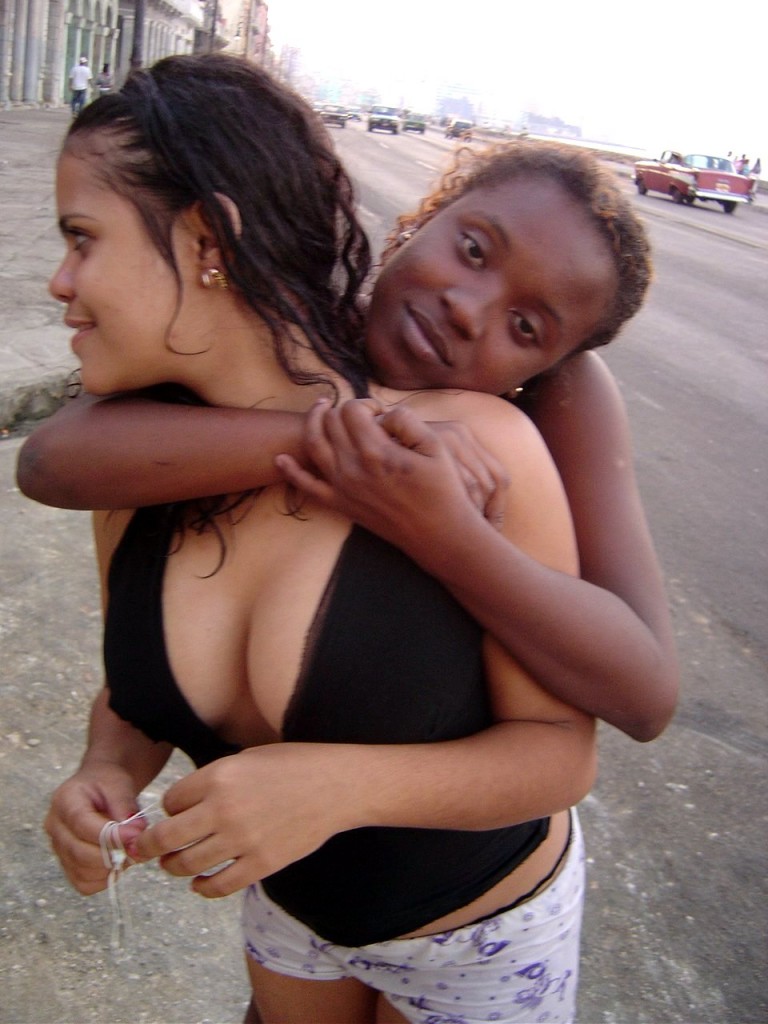 Cubans say they hear plenty of horror stories about marriages gone bad.
"I know of one Cuban woman who married a man from Saudi Arabia," said a blonde from Havana. "She slept with his brother and he traded her for a camel."
"Yeah, I've heard that story," said another Cuban, Olga Medina, 27. "Did you hear about the Italian who put his Cuban wife in a cage? He fed her bananas and invited his friends to watch and make fun of her."
No one knows how many of these stories are actually true, but it's top-drawer gossip in a country torn between revolution and the encroaching outside world.
"One time I was fixed up with an Italian," Ms. Medina said. "I met him at the airport. We got into a taxi, went to a house and he asked me to pay the fare. Can you believe that? I could never afford that."
The man did arrange for her to travel to Italy, she said, but she broke off the relationship and returned home.
Despite such experiences, some Cubans remain intent on snagging a foreigner.
"Every night I hope and pray to the Virgin of Charity that I will find a husband who will take me from Cuba," said a 25-year-old Havana woman. She works at a government office where marriages are legalized and sees brides every day, proud in their frilly dresses. But she said she's not interested in a fancy ceremony for herself.
"All I want to do is sign the papers and go make a baby," she said.
In the end, some couples say, what makes a relationship work isn't gold or money. Nor is it good looks, sex or babies. It's old-fashioned love.
Just ask Yordanka Sarmientos, 26, a former teacher who was visiting home. She readily admits she married a Spaniard "for pure convenience" because she wanted to live abroad.
"He knew all I wanted to do was leave Cuba and he agreed."
But things soon changed.
"Once I was living in Spain I fell in love with him and he with me. And we've been together as a genuine couple for three years."