I wrote this story for the Florida Center for Investigative Reporting. It was published on Oct. 2, 2012. (See original version).
Juan Pablo Roque kissed his wife goodbye at 3 a.m., saying he was leaving to help a friend haul his boat to the Florida Keys. Instead, he slipped back to Cuba, and the next time his wife saw him he was on CNN, denouncing the United States.
Ana Margarita Martinez said she couldn't believe the man she had met in church in 1992 was actually a spy. She believes Roque should be prosecuted for his role in the 1996 shoot-down that killed four people off the coast of Cuba.
"I think he should definitely pay a price for what he did, especially since there were four innocent people who died," said Martinez, a public relations consultant in Miami.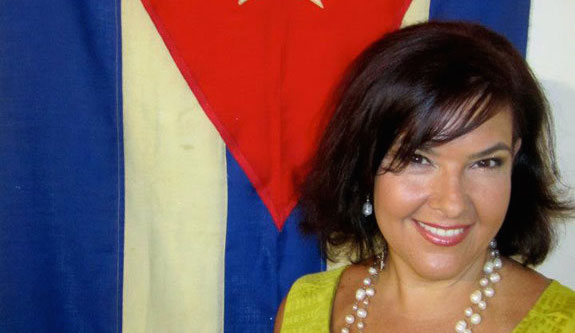 Roque had infiltrated Brothers to the Rescue, an exile organization that sent planes into the Florida Straits looking for Cuban rafters. Cuban MiGs shot down two of the group's planes on Feb. 24, 1996.
"If he wasn't directly involved, I'm sure that he had knowledge it was going to happen and that alone makes him guilty," Martinez said.
In 1999, a federal indictment charged Roque with failing to register as a foreign agent and conspiring to defraud the United States.
The ex-spy, now in Havana, denies blame in the shoot-down. Asked if he had anything to say to his ex-wife, Roque said he listened to Martinez's radio and TV appearances in Miami after the story broke in 1996. But he said he soon stopped paying attention because he heard "many things that were grossly altered and false."
"The only thing I would tell her is that she was born in Cuba and should remember she is Cuban," he said. "That's all I would say."
Martinez shot back:
"Indeed I was born in Cuba, but I am a free Cuban-American whose heart is with the Cuban people, the courageous opposition leaders and dissidents who risk their lives daily for the sake of freedom, not with the criminal regime that has enslaved them, impoverished them and created an apartheid.
"I am on the side of freedom and justice, and strongly opposed to a group of thugs who have destroyed a once very prosperous island, reducing it to a Third-World prison country where its people, out of desperation, escape risking their lives in dangerous shark-infested waters."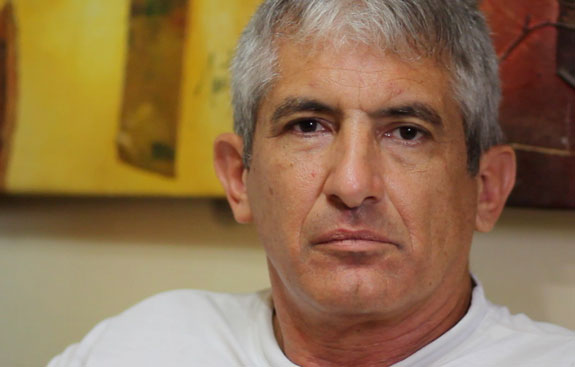 Martinez had her marriage to Roque annulled on Oct. 15, 1996.
"I was suffering for nearly 15 years — panic attacks, flashbacks, chronic anxiety, chronic depression, chronic fatigue syndrome. It was horrible. My life was a nightmare for 15 years in a large part due to Juan Pablo and his actions."
Martinez has exacted a measure of revenge. She sued the Cuban government and a Florida judge awarded her $27 million in 2001. So far, she has collected some $230,000, most of which went for legal and other expenses. But she says it's not about the money.
"In the end, it's really about seeking justice," she said. "It's not right that they get away with this and they don't pay a price. I mean, if I go 90 miles per hour on the turnpike and I hit somebody and kill them, I can't bring that life back, but I'm going to have to pay a price.
"I lost my home and I lost my car because I lost my head. I was insane, suffering from all the classic symptoms of traumatic stress disorder. I lost a lot of material things and I lost a lot of things that you can't replace. Is money going to bring back 15 years of my life that were hellish? No, it is not. But maybe it will make the next 15 years a little easier for my children."
Martinez said her relationship with Roque began in 1992 and lasted four years.
"When we met, my children were 7 and 8 years of age," she said. "He won them over quickly and they soon saw him as a dad. When he left, they were 11 and 12. That is one of the saddest parts of this story — he broke my children's hearts in pieces, too. It was very traumatic for all of us, not just to be betrayed to that level, but to be involved in an international incident including espionage and murder."
Martinez said she believes Roque fooled so many people because he was "programmed" to deceive. She is not sympathetic to him now as he lives out his forced retirement in Cuba.
"I think Juan Pablo honestly thought in his heart that he was going to go back and be somebody. But you know the revolution eats its own children.
"He thought he was going to be different from the rest. He is nobody in Cuba. Nobody even knows who he is anymore. He doesn't have a job. They don't give him work. Of course he's not happy. Would you be happy if you tasted freedom and then you're back in an island prison? He's one miserable man."