I produced this story and video for NBC News in 2016 (see original piece).
LOUISVILLE, Kentucky — Yolán González opened a grocery store in an unusual spot: The first floor of a four-story glass-covered office building.
He called it Bodega Mi Sueño or My Dream Grocery Store and it barely filled 750 square feet in 2009. Today it's a sprawling 4,000 square feet and features everything from tasty guayaba (guava fruit) pastries and mangos to patas de res (leg of beef).
Most of his customers are Cubans, who have quietly become the fastest-growing immigrant population in Louisville.
"I have seen many, many, many Cuban families who have just arrived," says González, 41, who is from the Cuban province of Camagüey. "New families arrive every week."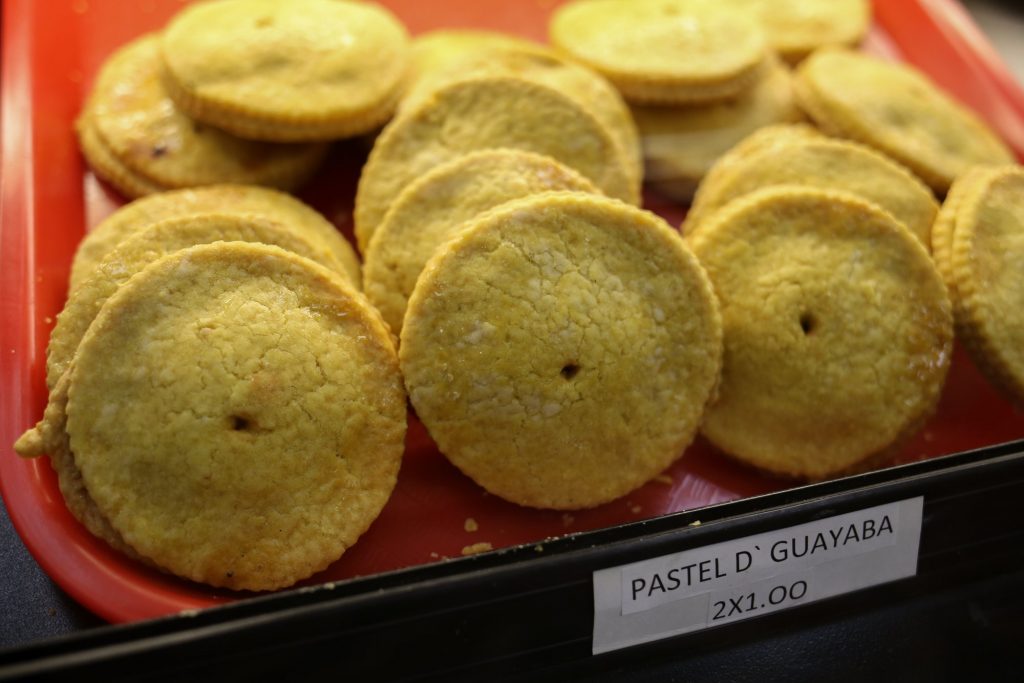 The Cuban population has soared, agrees Luis Miranda, 26, who works at a store a few doors down and arrived from Cuba with his family when he was 10.
"When I got here you could literally count the Cuban families," he says. "It's crazy how much it's blown up. There's a Cuban store on just about every major road in the city."
Officials in the city known for baseball bats, bourbon and the Kentucky Derby are grateful for the influx of Cubans.
"Louisville is a city in transformation, and the growth in our Cuban population is a significant part of that," Mayor Greg Fischer says. "We are a leader among U.S. cities in welcoming immigrants, and that's largely because we recognize what an important contribution they can make to the growth of our city, to our workforce and to our culture."
According to the latest census figures, there were 9,190 Cubans in the Louisville/Jefferson County metropolitan area in 2014. Louisville's share of Cubans was the second highest of any city outside Florida, trailing only the Las Vegas metropolitan area.
Luis Fuentes, who publishes a magazine targeting Cubans, estimates that the city's' Cuban population has since jumped to 14,000. City officials say they wouldn't be surprised by such an rise and expects Cubans to overtake Mexicans as Louisville's largest immigrant group.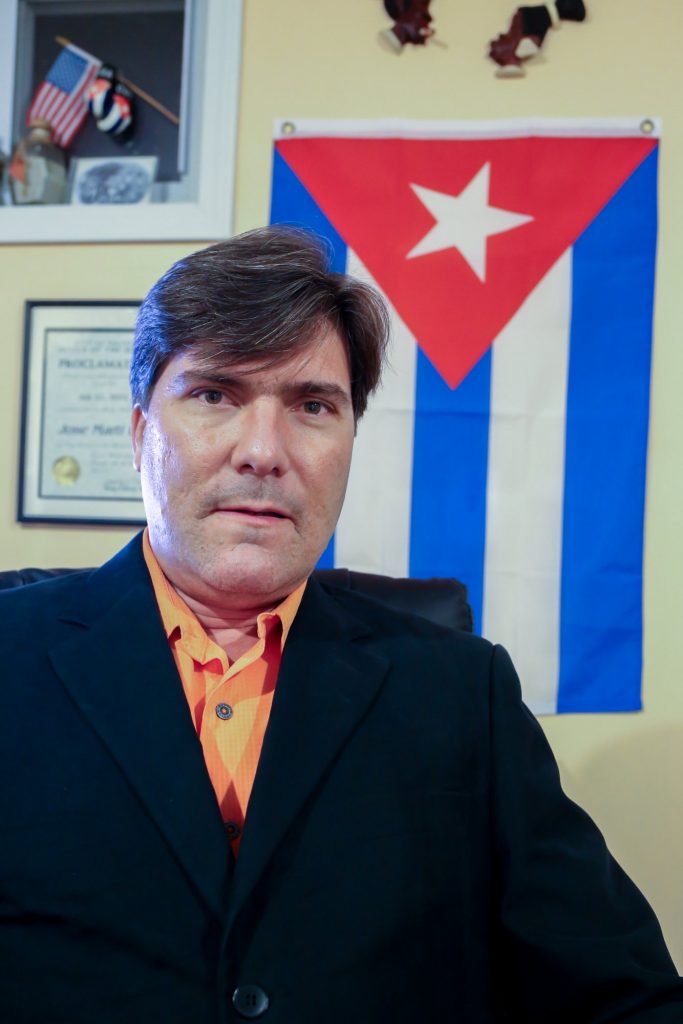 "Our population growth has been dependent over the last five years on immigrants coming to our community and the single largest immigrant group has been Cuban," says Bryan Warren, director of the city's Office of Globalization. "We want to continue to foster that opportunity for them to come here and open businesses and to get jobs and buy houses."
Kentucky Refugee Ministries resettles Cuban immigrants in Louisville, helping newcomers with paperwork, housing and other details. The agency has handled nearly 800 Cuban arrivals since Oct. 1.
"It's so stressful," says Dalay Méndez, who heads the agency's Cuba office. "I feel like I'm in a factory, but instead of working with machines and parts, I'm processing human beings."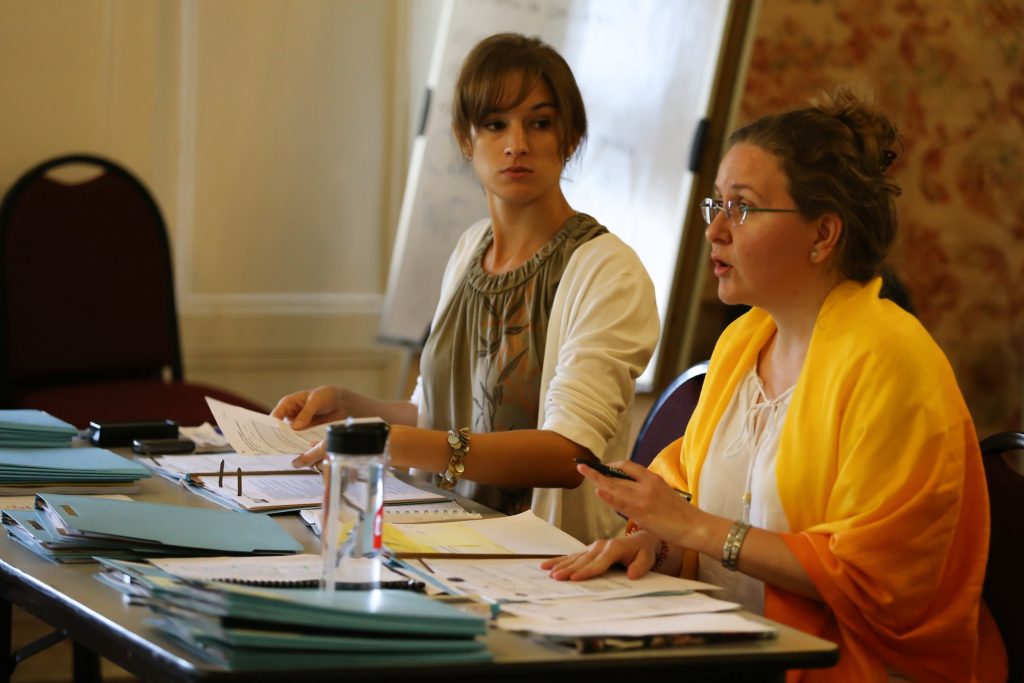 Cecelia Batista and her son arrived from Holguín province earlier this year. They stayed in Miami for only two days before beating a path to Louisville.
"I had heard about this place, so I came here," says Batista, sitting with her son outside the refugee center. "My biggest surprise is that everything is so peaceful. I thought it would be more dangerous."
She says her dream is to get a job, any job, then buy a house and help her son find a career.
"We came for a better life," she says. "I have to learn many things. The hardest part is learning the language."
In that respect, Louisville is quite different from South Florida, where the Hispanic presence is so dominant that it's not an imperative to learn English in order to settle there and prosper.
Nearly 70 percent of the 2 million Cubans in the U.S. live in the Sunshine State, including more than 700,000 in South Florida.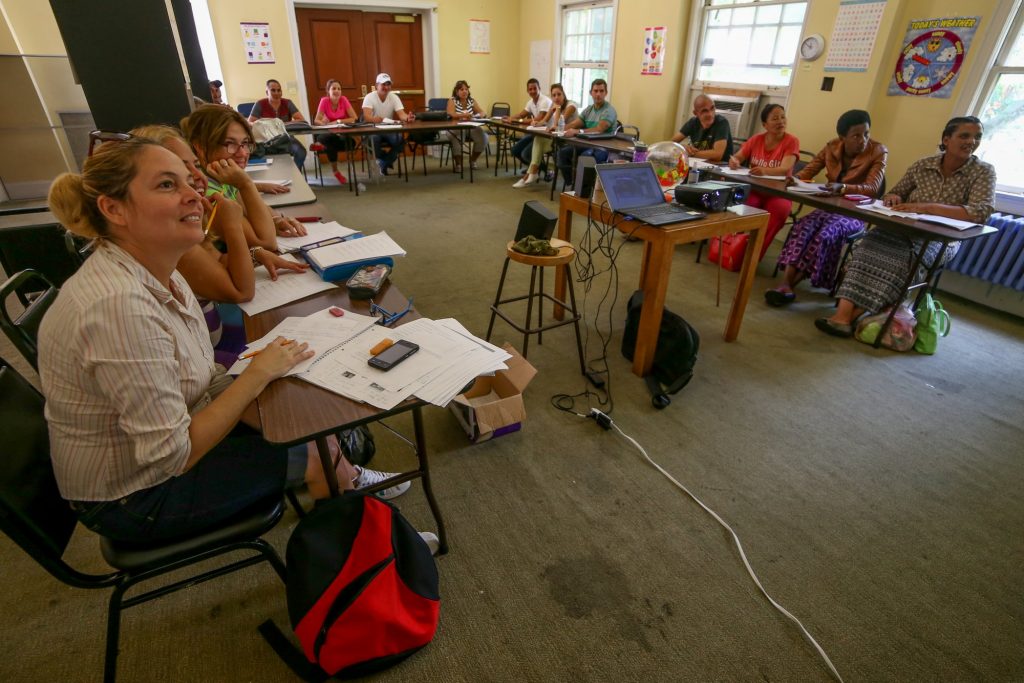 Nestor Fernández, 43, prefers Louisville. He says the city has higher wages for newly arrived immigrants, more jobs and less crime than Miami.
"It's a privilege to be here," says Fernández, an artist who was taking a break from an English class at the refugee center. "Too many people want to be here and can't. God gave me the opportunity to come here and I really, really appreciate that."
Fernández recalled that while driving to the refugee center a few weeks ago, his car broke down. A man stopped to help push the vehicle off the road, then gave him a ride.
"You can find special people here," he says. "It's friendly."
City boosters take pride in that.
"It's in our DNA to be a welcoming community," says Eileen Pickett, head of a Kentucky consulting firm aimed at helping to create new jobs.
But the national conversation about immigration is not as upbeat as in Louisville. Donald Trump started his presidential campaign by stating that Mexico sends rapists and criminals to the U.S. and vowed to build a wall at the U.S.-Mexico border; it has become one of his biggest campaign talking points. Trump also said he wanted to ban Muslims from entering the country.
That kind of rhetoric triggered an unexpected reaction at Kentucky Refugee Ministries: The number of volunteers asking to work with new arrivals rose.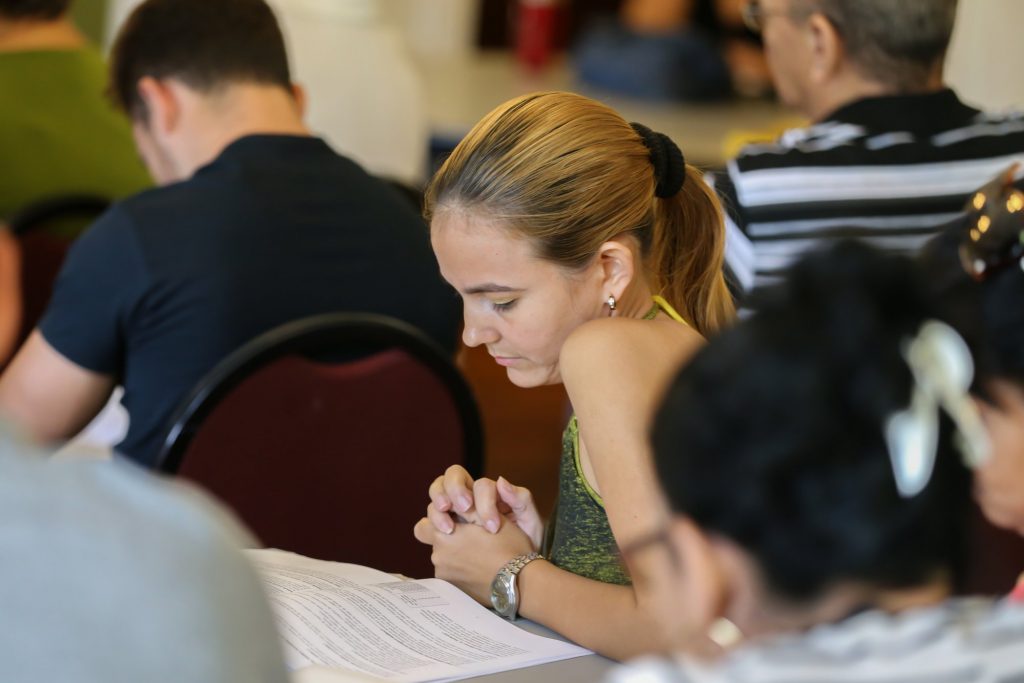 A year ago, 10 to 15 people per month were volunteering to work with immigrants, volunteer coordinator Paige Farris says.
"After all this negative media about refugees and newcomers, we thought maybe we would not have any more volunteers," she says. "We actually had the opposite response. We're seeing 40 to 60 new volunteers a month, people who are really passionate about welcoming others who are coming to their city and helping them get a good start here."
Resettlement agencies began sending Cubans to Louisville in the 1990s.
Several thousand Cubans lived in the city by 2000. Less than 30,000 residents, just 2.7 percent of the population, were foreign-born at the time.
By 2013, census figures show, the number of foreign-born had more than doubled to 61,776 and Cubans led the way.
"I decided to come like all Cubans in search of opportunity and freedom," Marcos Lorenzo says. "I came looking for a future."
Lorenzo was a civil engineer in Havana. In 2000, he walked across the U.S.-Mexico border at Brownsville, Texas, and headed to Louisville, where he had a relative.
His first job was in landscaping. He cut lawns – eight to 15 of them every day – for $6 an hour.
"It was very hard," he says.
His boss was an American who did not speak Spanish, but helped him out, writing down the names of yard tools in English so he'd remember them.
Lorenzo says he worked 10 to 12 hours a day, then went home and studied English for at least an hour a day.
"You have to realize it's a different world," he says. "Language is a barrier."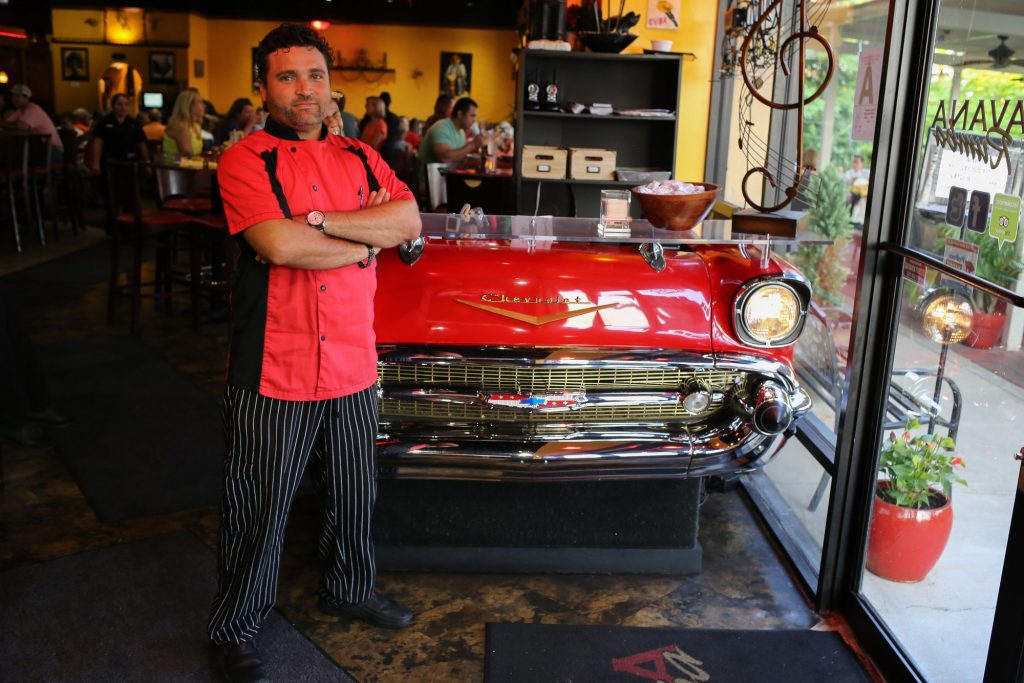 Winter came and the landscaping job ended, so Lorenzo went to work as a waiter at a Mexican restaurant. He became the manager and spent three years there.
By 2004, he opened his own business, a 16-seat restaurant that only served Cuban food, wine and beer. Weeks later, someone from the Louisville Courier-Journal stopped by, reviewed the restaurant and gave it 3 1/2 out of 4 stars. The place was swamped with customers after that and Lorenzo worked non-stop.
Business boomed and Lorenzo now has four restaurants. Three are called Havana Rumba. The fourth is Mojitos Tapas.
One day, a woman who saw how hard Lorenzo and other employees were working stopped to give everyone a shoulder massage.
Lorenzo, 45, says he couldn't believe it.
"You are like, really? It was so nice."
Juan Carlos Labaut left Cuba in 2006 and went to Hialeah, Florida. A higher percentage of Cubans – 75 percent – live in that city, more than anywhere in the U.S.
"I didn't like it," Labaut says. "It was a very hurried lifestyle. There was no time at all. I had something else in mind for my family."
A friend of his uncle suggested he try Kentucky, so he and his family visited in 2007 and decided to move there.
Getting used to the winters wasn't easy for Labaut, who is from the beach town of Guanabo.
"I remember I brought only a light jacket, and when I got here I was dying of cold. I nearly wound up frozen," he says. "It very difficult. The change and adjustment was a lot of work for me. But after a year, I started to adjust, to adapt to the way of life in Louisville."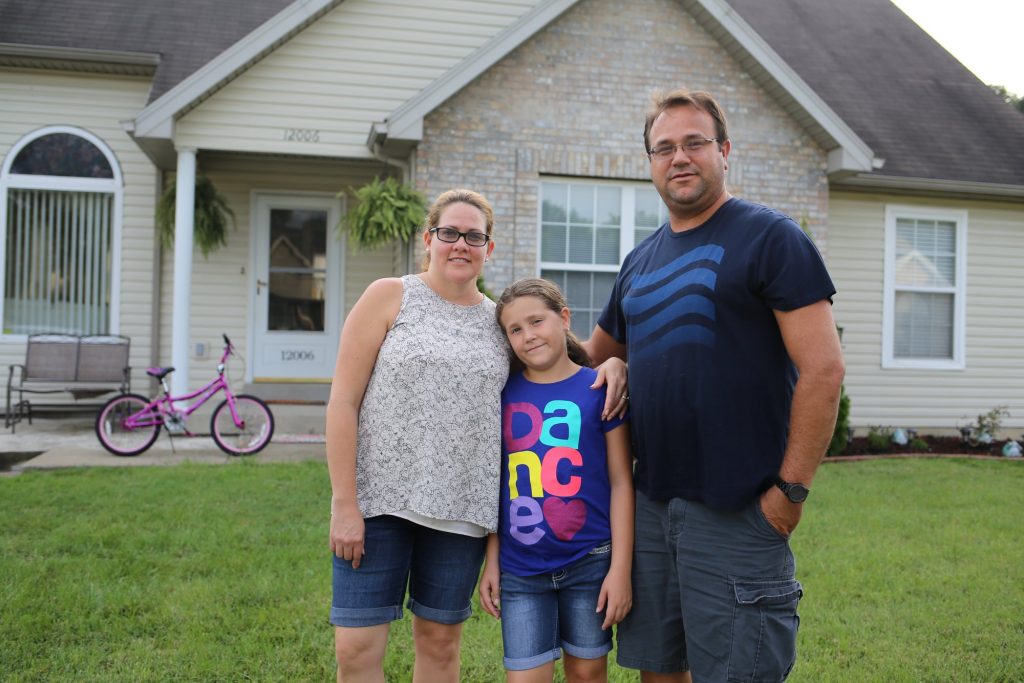 He became a truck driver, saved his money and bought a house in a quiet neighborhood on the outskirts of Louisville.
"I miss my country very much…but I don't have any regrets," he says. "I've been able to progress. I've been able to achieve things through hard work alone."
Sergio Estrada is another success story. He applied for a U.S. visa in 1996. Five years later, his visa came through. By then, he had a wife and two daughters, ages 1 and 3. He stowed their clothes in a backpack and they made their way to Miami in 2002.
A relative failed to pick them up at the airport and they were stuck. Estrada was desperate. His 3-year-old had a fever and he had nowhere to take her.
"I had a hundred-some dollars in my pocket and some clothes for my family. That's all I had."
A woman who saw them at the airport gave Estrada the phone number to a refugee center.
"They paid for a hotel in Miami and gave me some paperwork," he says.
The refugee center asked where he wanted to go.
"I say I want to stay in Miami. They say, 'No, Miami's full of Cubans, so you need to go somewhere else.'
"I said, 'What is the warmest place you have available?'
"They say, 'Well, Georgia.' OK, then, Georgia.
"The next day they call me and say, 'No, it won't be Georgia. You're going to Kentucky.'"
That's how Estrada, who had been an electrical engineer in Cuba, wound up in Louisville.
In the years that followed, he worked for a lumber company, then an apartment complex while taking night classes to learn English.
Now 44, he manages a bustling real estate business.
Cubans are like "birds with big wings" that have been tied down for too long, he says. Once they can fly, "we go as high as we can."
Asked if he had any regrets, he says, "Are you kidding? No, not at all. I am blessed."
He gets choked up talking about it.
"I can't ask for more. This city gave me a welcome. I came from another country."
And now, he's an American citizen.
"I really feel American. I just want to say thank you. It's amazing, this country. I love it. It's not perfect, but don't take things for granted.
"Enjoy it. We're free," says the happily settled Louisville resident.