I wrote this piece for the Dallas Morning News. It was published on Sept. 5, 1995.
APATZINGAN, Mexico – As tough times ravage most of Mexico, many people in this country town rumble around in flashy custom pickups, wear $300 ostrich-skin boots and plunk down cash for ritzy estates.
There's prosperity here, U.S. drug agents say, thanks in big part to the bustling methamphetamine trade, the fastest-growing segment of Mexico's illegal drug industry. U.S. officials are alarmed. Outlaw biker gangs in the United States used to produce methamphetamine by the hundreds of pounds. Now, with Mexican drug gangs in charge, it's being manufactured by the ton.
The statistics are startling: From mid-1993 to early 1995, Mexican traffickers are believed to have produced at least 150 tons of the drug, U.S. agents say.
Mexican meth – also called speed or crank – is flooding Texas, California and other border states, rivaling and even surpassing cocaine and marijuana as the narcotic of choice, agents say.
"It's a crisis. It's out of control," one veteran agent said.
Others are more optimistic, saying that the Drug Enforcement
Administration and other agencies have hit the meth traffickers
hard over the past year. Yet most officials agree that there's reason for deep concern.
"There is no question that drug traffickers operating in Mexico have become major players in the international drug trade," DEA director Thomas Constantine told the U.S. Foreign Relations Committee in early August.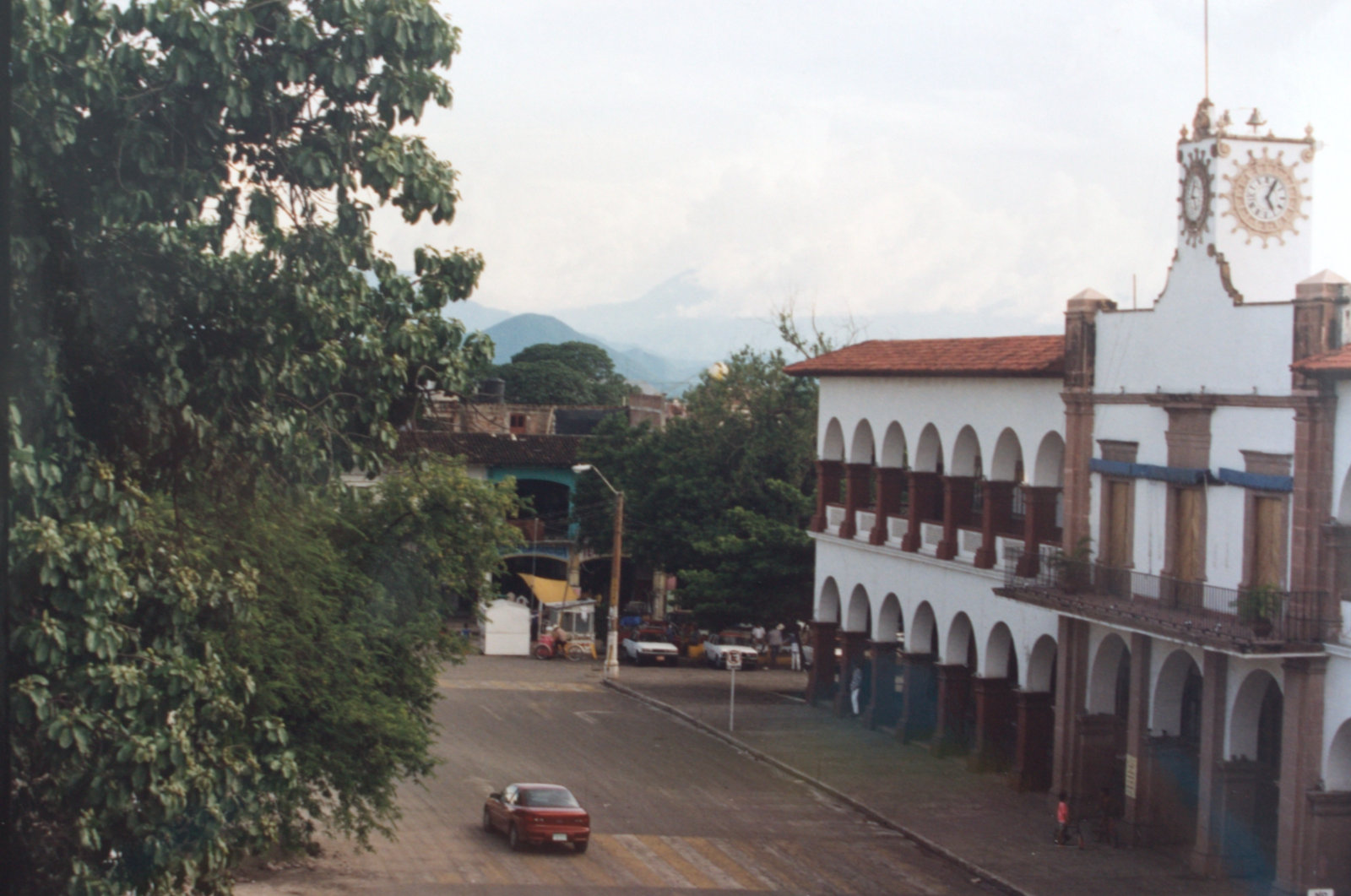 In Apatzingan, population 110,000, people shy away from talk about drugs. If people want to deal drugs, that's their business, many say.
But some are concerned.
"Drug traffickers have become so entrenched in society that they're considered heroes," said Enrique Leon Urena, a journalist at El Tiempo newspaper. "Kids want to be traffickers when they grow up. They see that they have huge houses, late-model cars, a lot of money and power."
Traffickers in Apatzingan and other parts of Michoacan state deal not only in methamphetamines but also in cocaine, marijuana and heroin.
Trafficking was so out in the open a few years ago that cocaine-packaging sessions were like neighborhood barbecues, townspeople say.
"People would say, `Let's go pack some kilos.' It was very routine," said Manuel Zarate, a teacher.
As the traffickers prospered, money-exchange outlets – ideal for laundering drug proceeds – sprang up.
"There are so many exchange houses now in Apatzingan, it's as if they were taco stands," said Mr. Zarate, an activist with the Democratic Revolutionary Party, or PRD.
Like many in town, Mr. Zarate contends that the United States is to blame for Michoacan's narcotics trade. If it weren't for Americans' insatiable desire for drugs, he said, Michoacan wouldn't have a problem.
"Mexico is being invaded by America's drug culture," he said. "Young addicts here are now forming gangs like in the United States. You didn't used to see that here."
Albino Cuevas, head of a drug-rehabilitation center, said the region has become "infested."
"Humble families, the ones you'd least expect to be involved, are trafficking drugs," he said. "All the little kids want to be like the drug traffickers."
Baseball caps emblazoned with marijuana leaves sell for $6 on the streets. Teenagers listen to folk songs glorifying traffickers' exploits.
Concerned, the Mexican government opened a federal attorney general's office in Apatzingan a little over a year ago. Since then, some traffickers have become a little more discreet.
"They wear leather sandals now just like the campesinos,"
one resident said. "They don't want to show their money."
Others stick to their old ways, flashing wads of cash and
riding around in new cars with gold-colored hubcaps.
Police sometimes stop meth lab workers – dubbed cowboy cooks – driving pickups loaded with ephedrine, a chemical used to make speed. One common explanation they give is that they're taking the ephedrine back to their ranch because it makes chickens lay eggs faster.
"THIS DOESN'T WORK!" says a California Bureau of Narcotic Enforcement report on meth trafficking. "Ephedrine is used in the production of antibiotics for poultry," the report notes.
Townspeople say they can make anywhere from $300 to $700 for cooking a batch of speed, called "crystal" or "cri cri" in Spanish. The job, which involves mixing acids and other volatile chemicals, can be dangerous. But for many, it beats working in the fields for $7.50 a day.
In the same way, townspeople say, some farmers grow marijuana and poppy plants because they can't make enough money growing legitimate crops. Or they join the meth-trafficking groups. And the money flows.
Residents gossip about the posh discotheque that rose up out of nowhere in the neighboring town of El Aguaje about a year ago. They say it is as fancy as those in Acapulco and Mexico City. And it's smack in the middle of a little rural town with mostly unpaved roads and a population of about 1,000.
"How is it that there can be such a luxurious place in a remote town that's supposedly dedicated to legal crops?" asked Mr. Leon Urena, the newspaperman.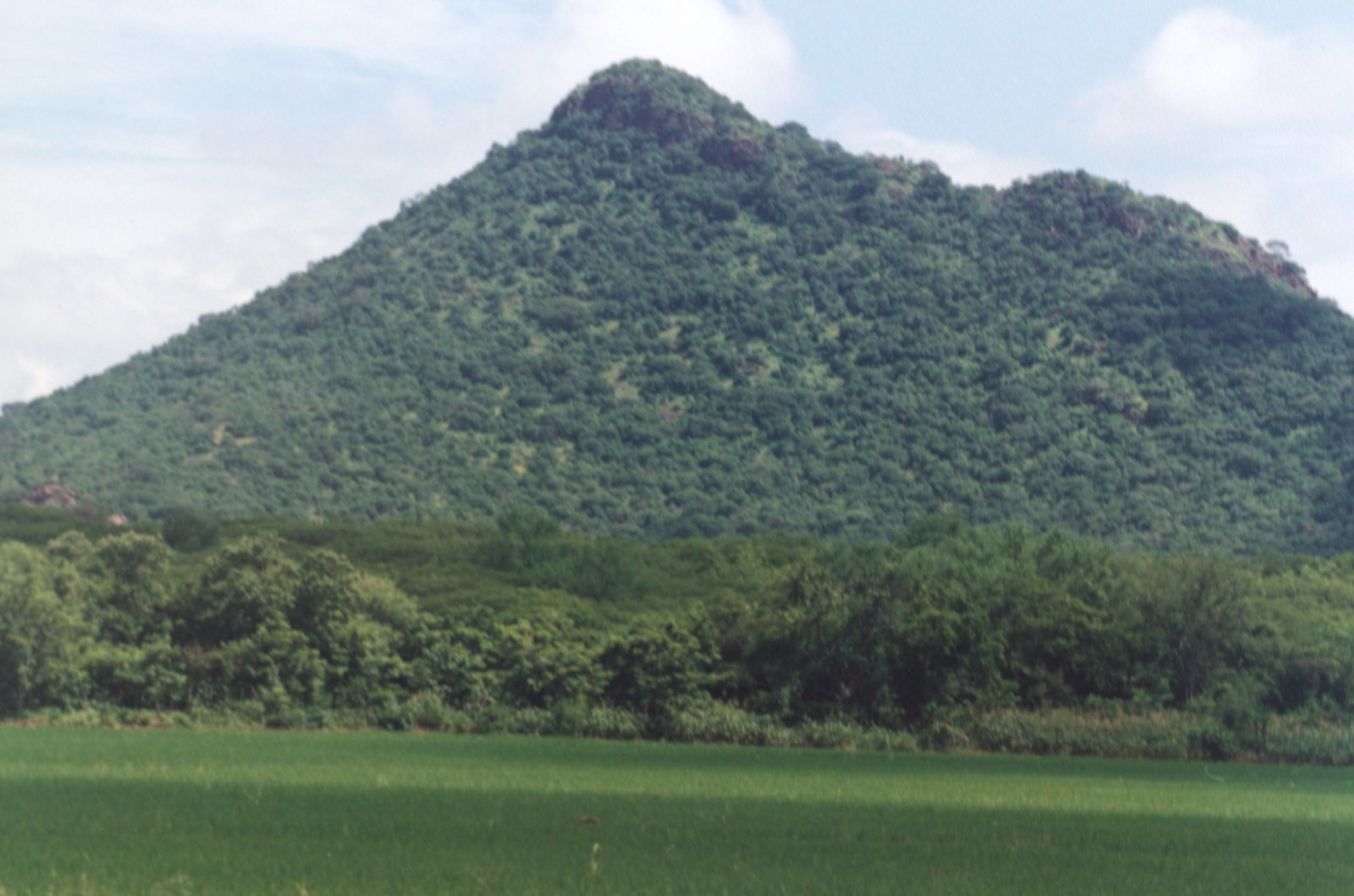 El Aguaje and nearby La Aguilillia also boast many pricey homes, most topped with satellite dishes.
Some of the owners tell neighbors that their new-found wealth came from working the fields in California. But few believe them.
"How much could they possibly make picking strawberries in California?" Mr. Zarate said.
U.S. drug agents say Mexican meth traffickers make handsome profits because they don't have to split the proceeds with the Colombians. They've made their own international contacts and control the process from beginning to end.
When U.S. agents began seeing more methamphetamine in the United States a few years ago, they weren't sure where the Mexicans were getting it.
Agents got a big break in early 1994 when U.S. Customs inspectors at Dallas/Fort Worth International Airport discovered two shipments of high-grade ephedrine. There was enough of the chemical to make nearly six tons of methamphetamines, said John Hensley, head of the customs office in Dallas.
"We were surprised they were shipping that much of it by air," he said.
DEA agents found that the ephedrine had been manufactured in India and shipped through a broker in Switzerland. They quickly determined that tons of ephedrine – much of it made in the Czech Republic – was flowing out of Europe and into Mexico.
Agents estimated that Mexican traffickers had imported some 170 tons of ephedrine over 20 months. That was enough to make about 150 tons of speed, rivaling the estimated 400 tons of cocaine smuggled into the United States every year.
"It's an enormous amount of methamphetamines. An incredible amount," said Gene Haislip, head of the DEA's diversion office.
The DEA has been working with governments in Europe and Asia to cut off the flow of ephedrine to Mexico. And Mr. Haislip said he believes that the agency has been quite successful.
"Not all the evidence is in," he said. "But I think and hope we've brought about a big change."
Still, as some routes are cut off, others emerge. U.S. agents say that Mexican traffickers journey as far as China, the United Arab Emirates and Thailand looking for ephedrine suppliers.
Some traffickers have been shipping ephedrine through Guatemala. The country's need for ephedrine – commonly used to produce decongestants and other medicines – is estimated to be no more than 3,300 pounds per year. Yet at least 22,000 pounds of the chemical was shipped through Guatemala and into Mexico last year, U.S. agents say.
Mexican authorities say they have cracked down on the country's drug cartels. In one victory, agents in February seized 2.6 tons of ephedrine in Mexico City. A subsequent investigation led to the confiscation of another 1.4 tons of the chemical, and the seizure of four homes and 20 vehicles.
The seizure of two additional tons of ephedrine brings the total to six tons since December, nearly half the 14 tons of cocaine seized in Mexico during the same period.
U.S. authorities say the Mexican government, led by federal Attorney General Antonio Lozano, has made progress against the cartels. And cooperation between the two governments is at a high.
Working together is critical, U.S. authorities say, because the Mexican trafficking organizations span the border, often processing drugs in clandestine labs in the United States.
During the first half of the year, the DEA shut down 135 labs in 23 states, including 60 in California and eight in Texas.
There also have been some significant arrests. In July, authorities in Texas booked seven Mexican nationals and seized 18 pounds of speed worth an estimated $1 million retail. And in February, Border Patrol agents in Las Cruces, N.M., seized 693 pounds of the drug.
But the problem is far from over, U.S. agents say.
The price of meth on U.S. streets continues to drop, a sign of
market saturation. A pound of speed goes for as low as $2,500 on
the West Coast, down from $6,000 in 1991, a March DEA report says.
Violence is also on the rise, DEA agents say. Confrontations between speed traffickers in the San Diego area have resulted in at least 26 murders, agents say. And last summer in Tucson, Ariz., DEA Special Agent Richard Fass was shot and killed by a methamphetamine trafficker during an undercover operation.
Many U.S. drug agents see a long struggle ahead.
Said Mr. Constantine, "U.S. law enforcement may be in for a
difficult and violent few years as we work to get the
methamphetamine problem under control."
Alejandro Paez, a free-lance journalist based in Mexico City, contributed to this report.