I wrote this story for the Dallas Morning News. It was published on March 23, 2000.
Pope John Paul II, one of the world's enduring symbols of peace, journeyed to the traditional birthplace of Christ on Wednesday, kissed Palestinian soil and knelt in prayer.
But on the gritty streets away from the pope's heavily guarded convoy, it wasn't a scene of tranquillity.
On the road from Jerusalem, opposing protesters screamed "murderer!" at each other. Israeli agents rounded up a suspected right-wing extremist who had asked "the angel of death" to take the pope away. And hundreds of young Palestinians clashed with police just minutes after John Paul left a refugee camp.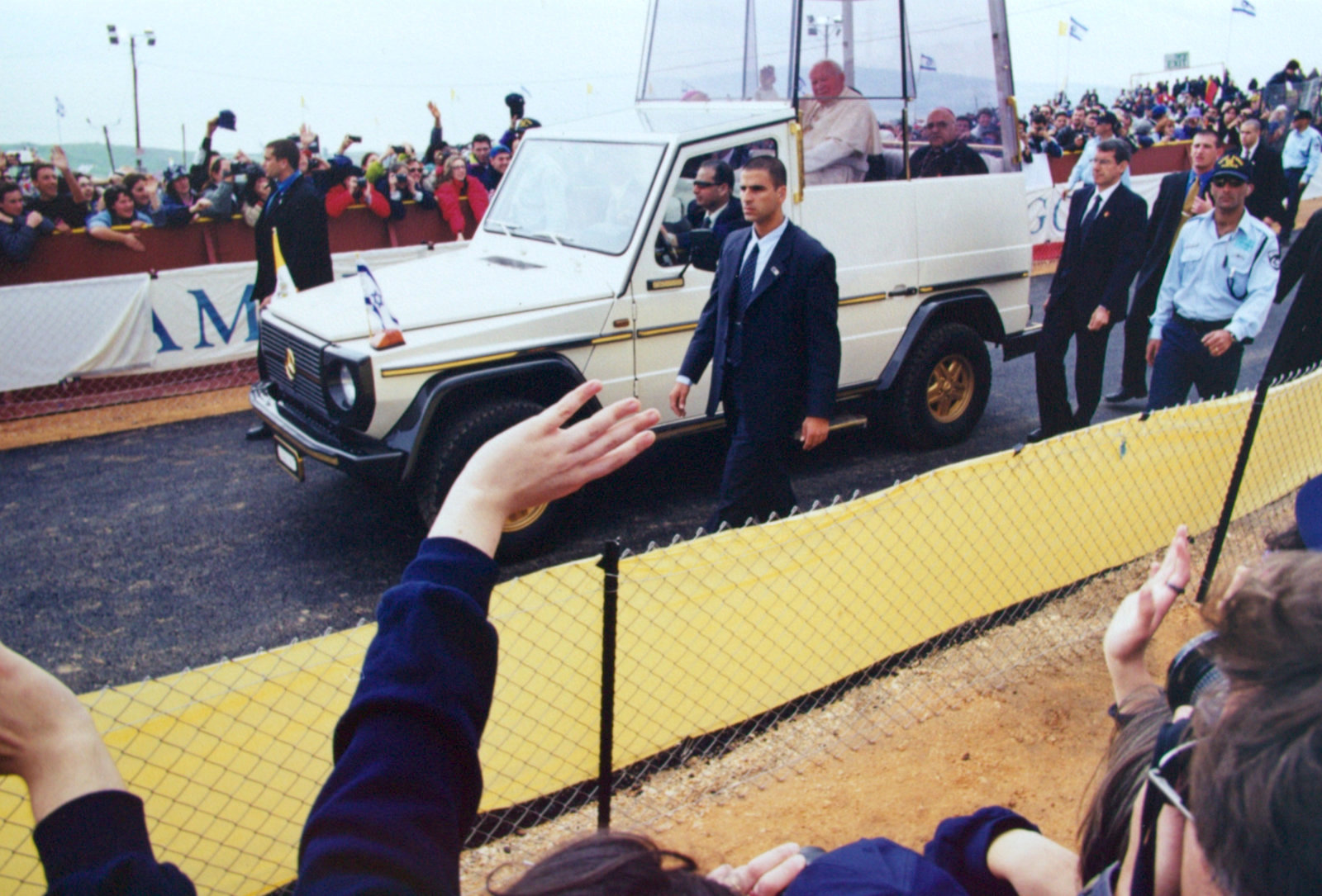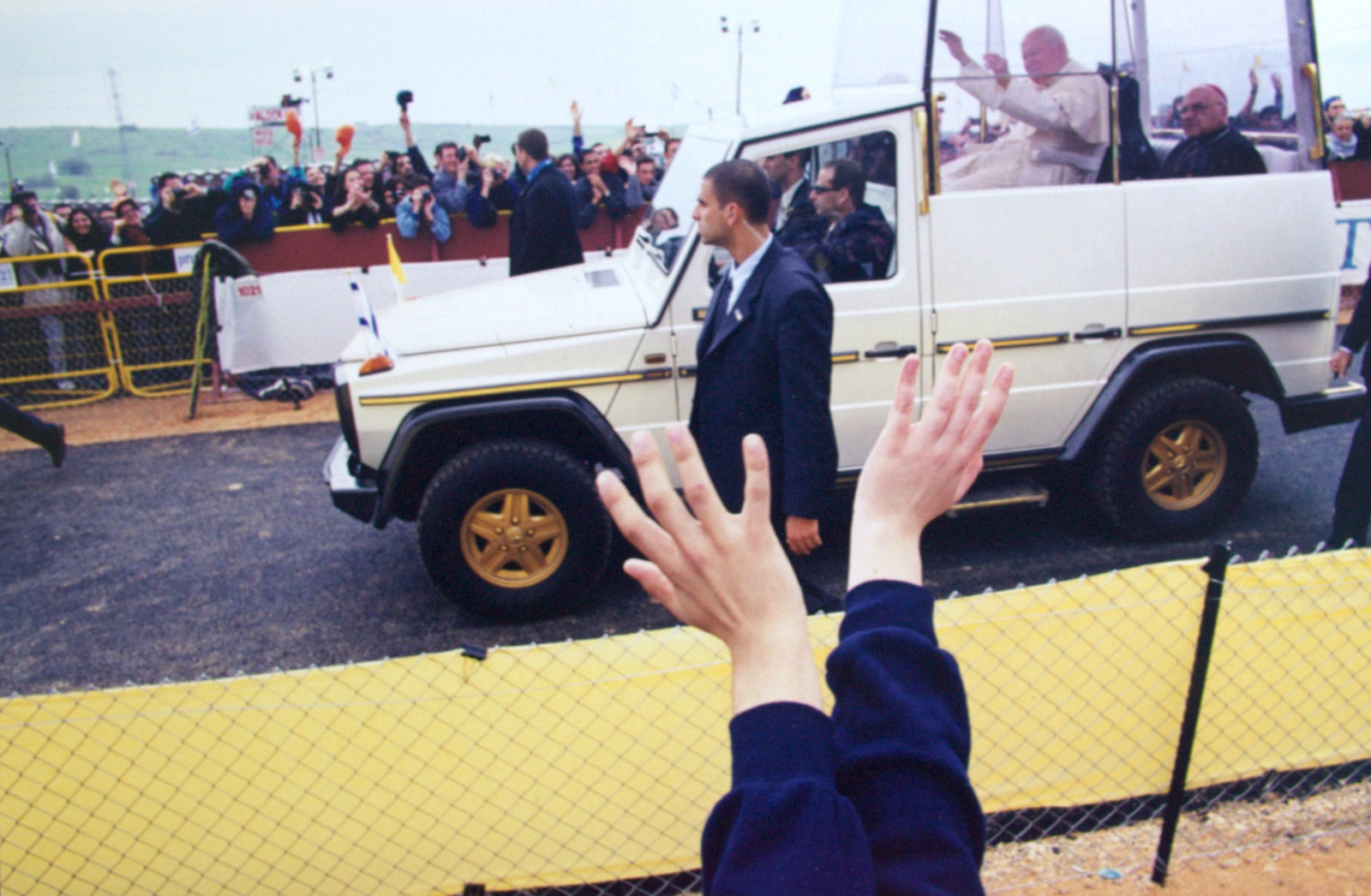 It was a day of emotion and high drama, the only day that the pope would venture into Palestinian territory during his weeklong pilgrimage to the Holy Land.
After the pope's helicopter touched down in Bethlehem, Palestinian leader Yasser Arafat welcomed him warmly, and the two walked hand in hand.
The 79-year-old pope declared that the Palestinian people have a "natural right" to their homeland. He also celebrated an open-air Mass before thousands of people at Manger Square in Bethlehem and prayed at the spot where Christians believe Jesus was born.
" Viva Baba! " – long live the pope! – the crowd yelled. John Paul waved and said in Arabic, "Peace be upon you."
But the highlight of the day for many Palestinians was the pope's visit to the Dheisheh refugee camp just south of Bethlehem.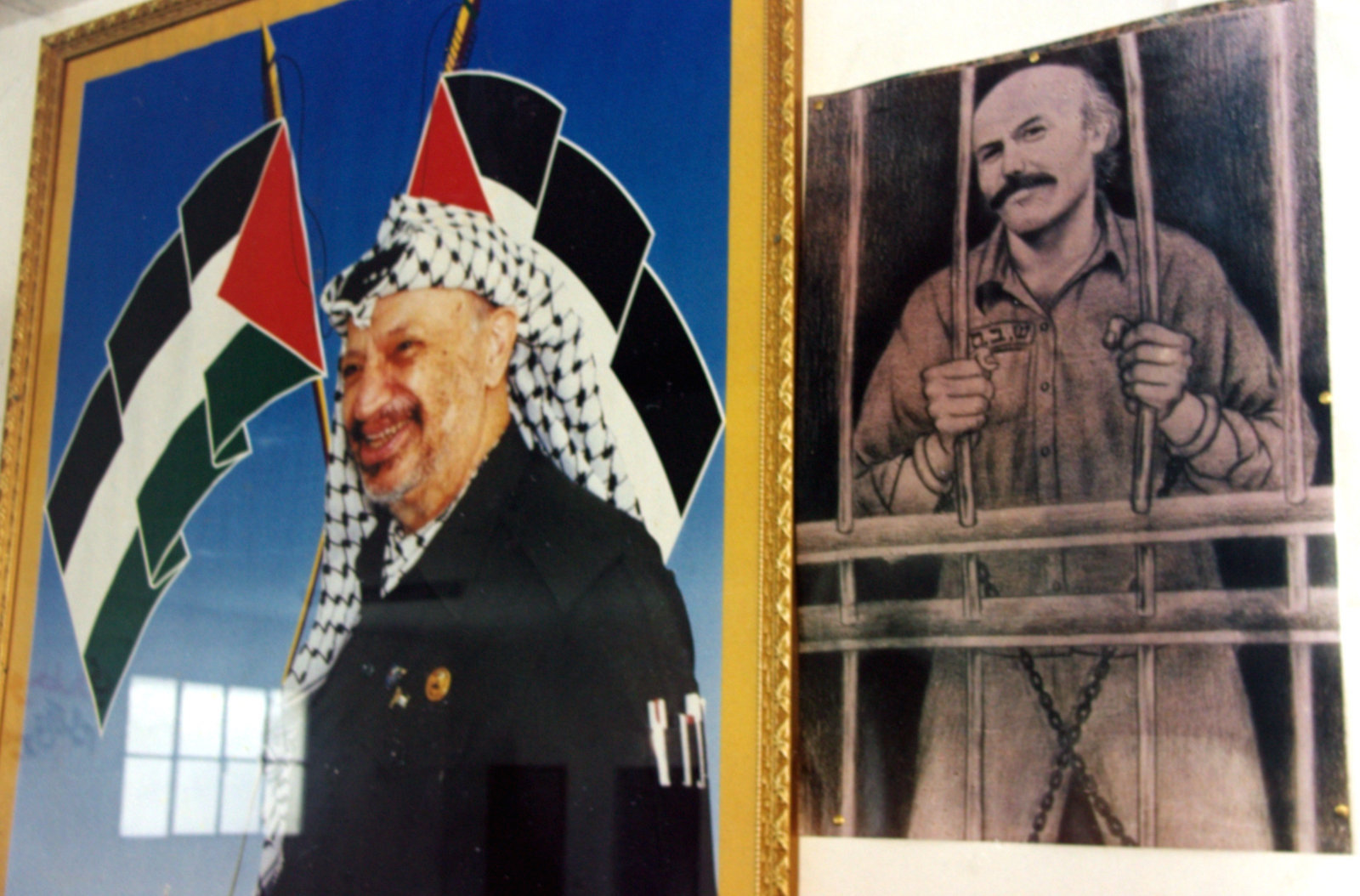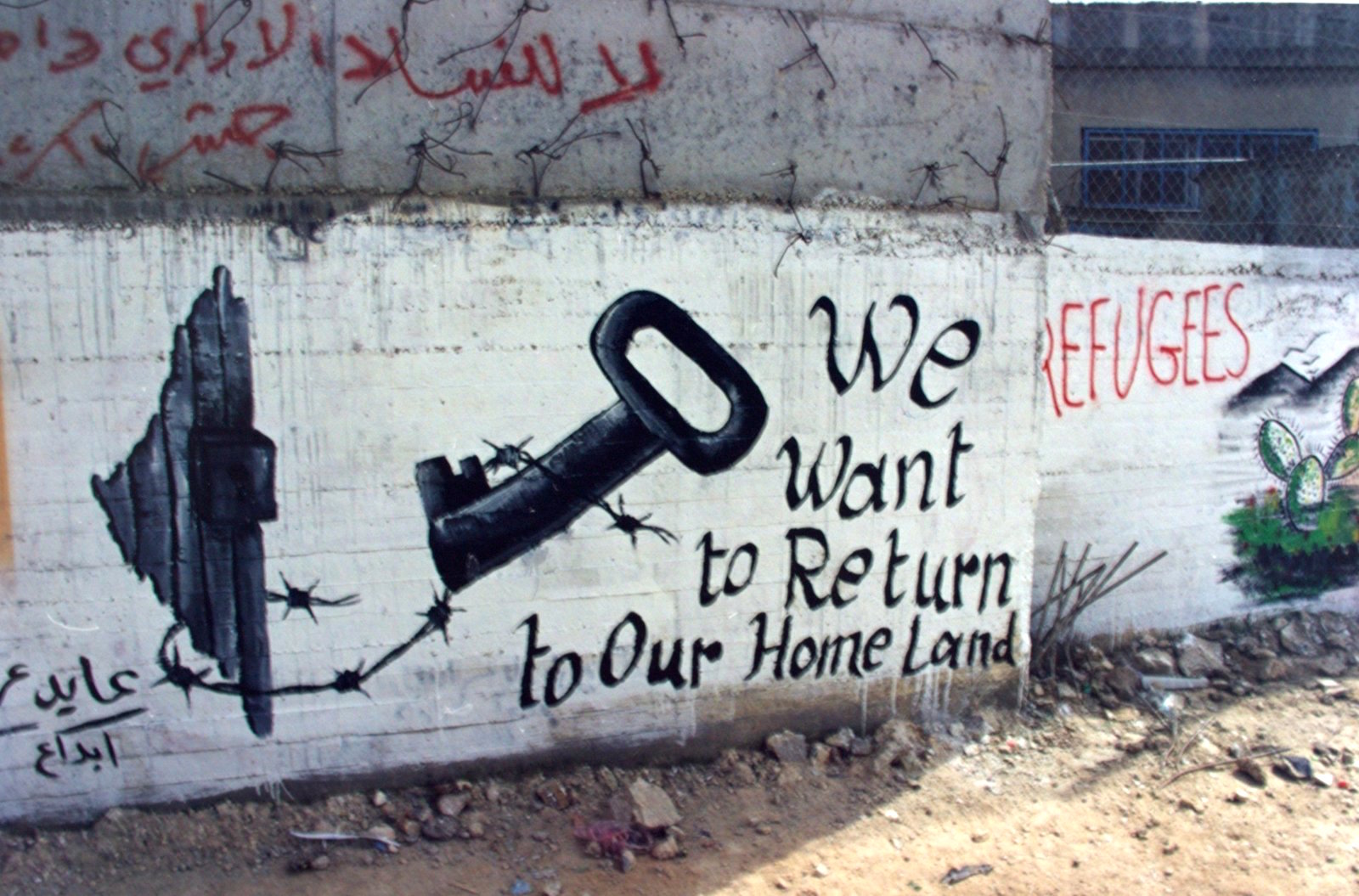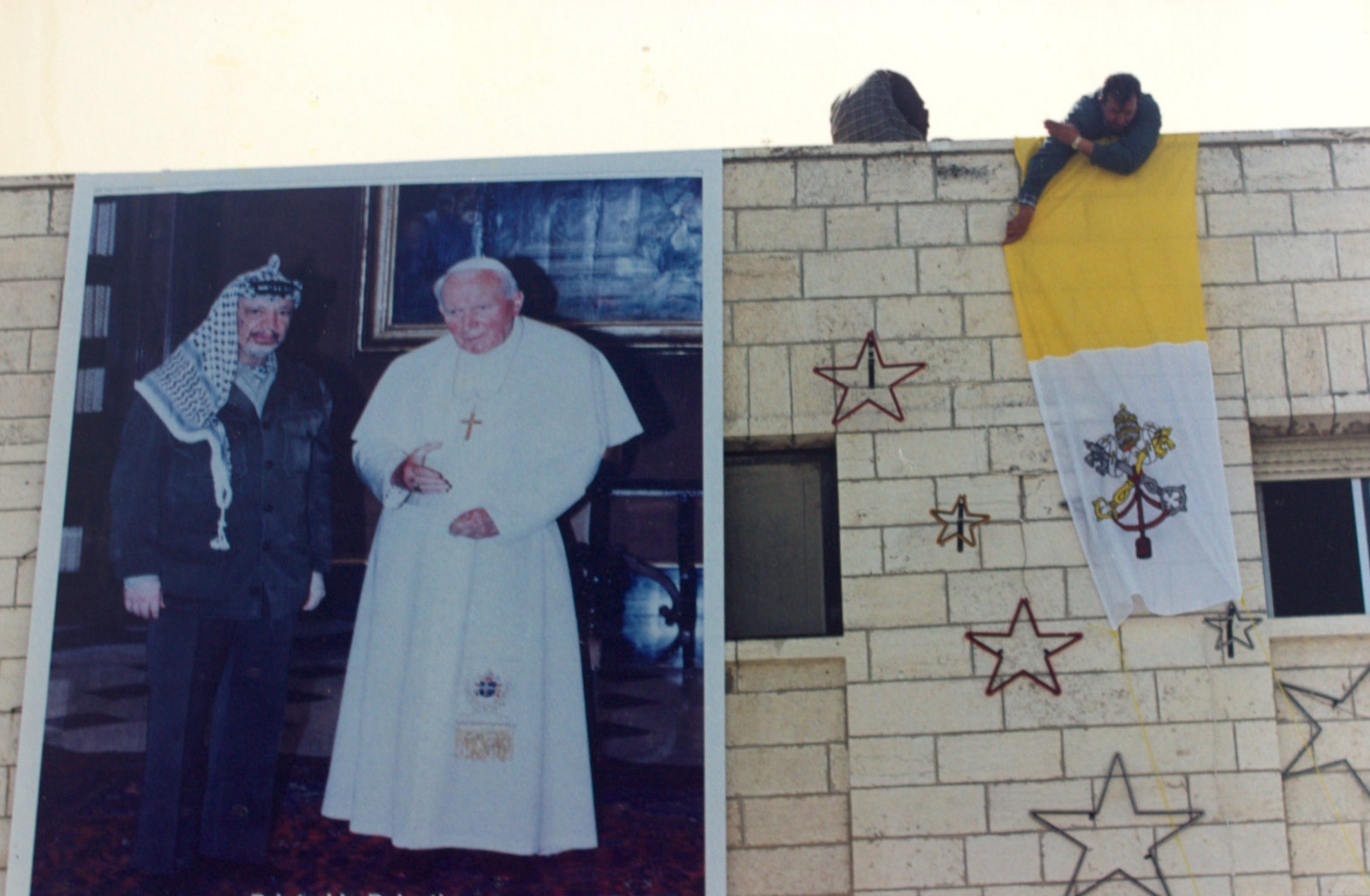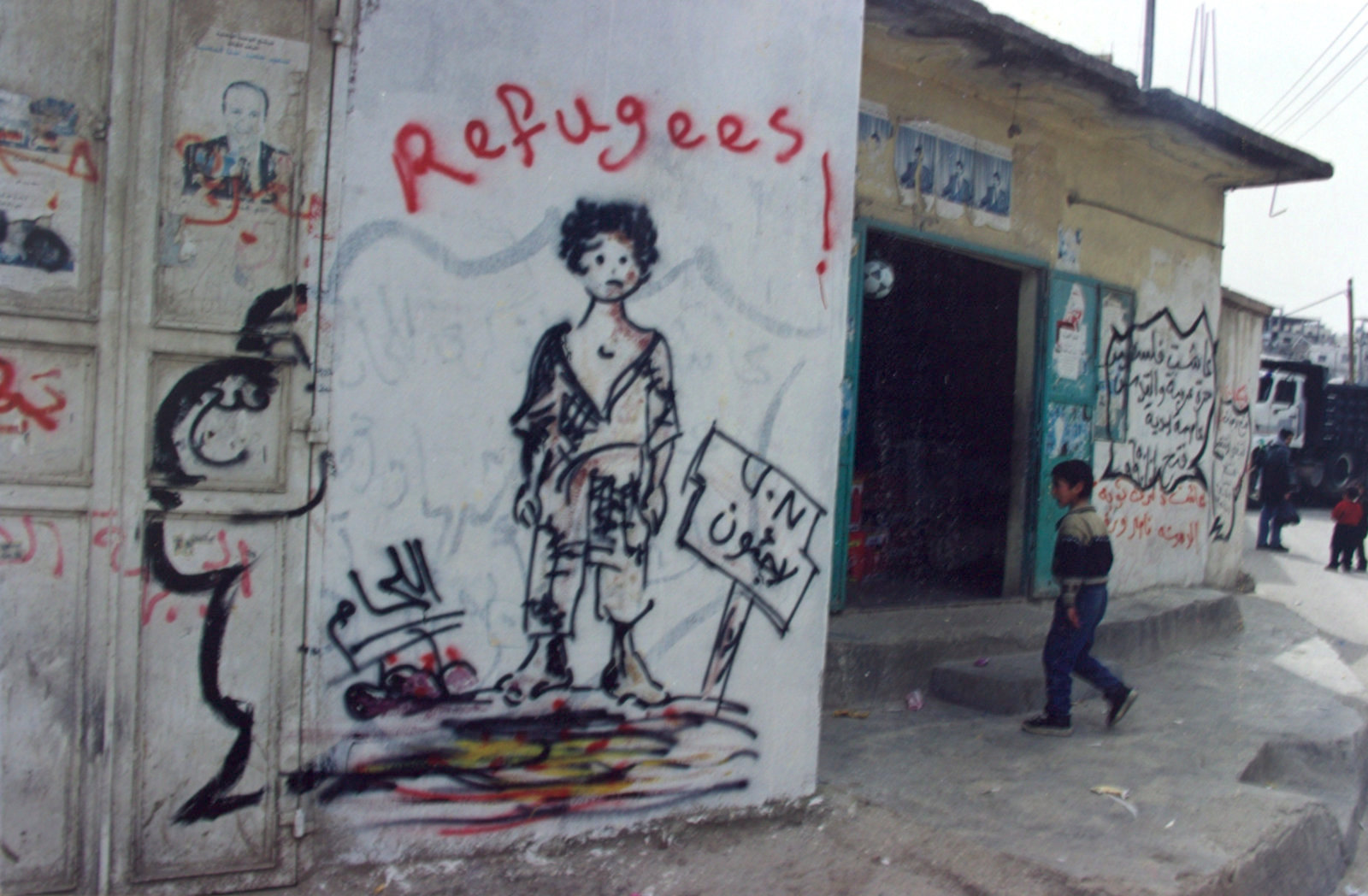 Dheisheh houses Palestinians who fled or were forced from their homes decades ago. They say the camp is a symbol of their suffering at the hands of the Israelis.
"I was born here. I grew up here. I sure don't want to die here," said Ziad Abbas, 35, as he devoured a hunk of pita bread. "I want to go back to my family's village."
But the position of the Israeli government is clear: War is war and the Palestinians lost.
"No one can expect 4 million refugees out since 1948 to come back to their homes," said diplomat Alan Baker, a legal adviser to the Israeli ministry of foreign affairs. "But there will be a reasonable, just solution."
Politics of trip
The pope has said he won't take sides. But his pilgrimage to the Holy Land has quickly become embroiled in the fervor of Middle Eastern politics.
While he met with Mr. Arafat, protesters gathered along a road outside Bethlehem and held up photographs of Jews killed by Palestinian terrorists.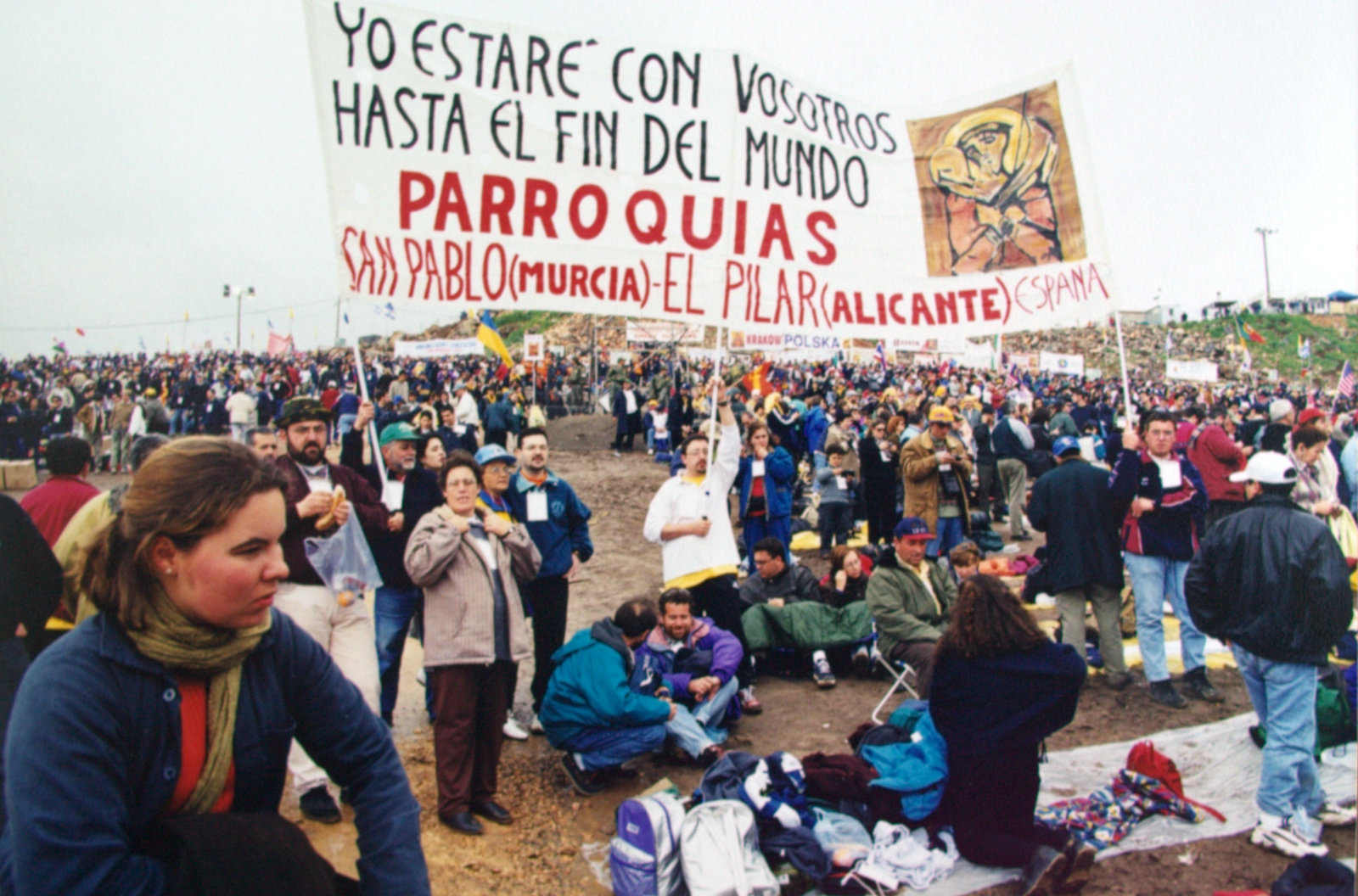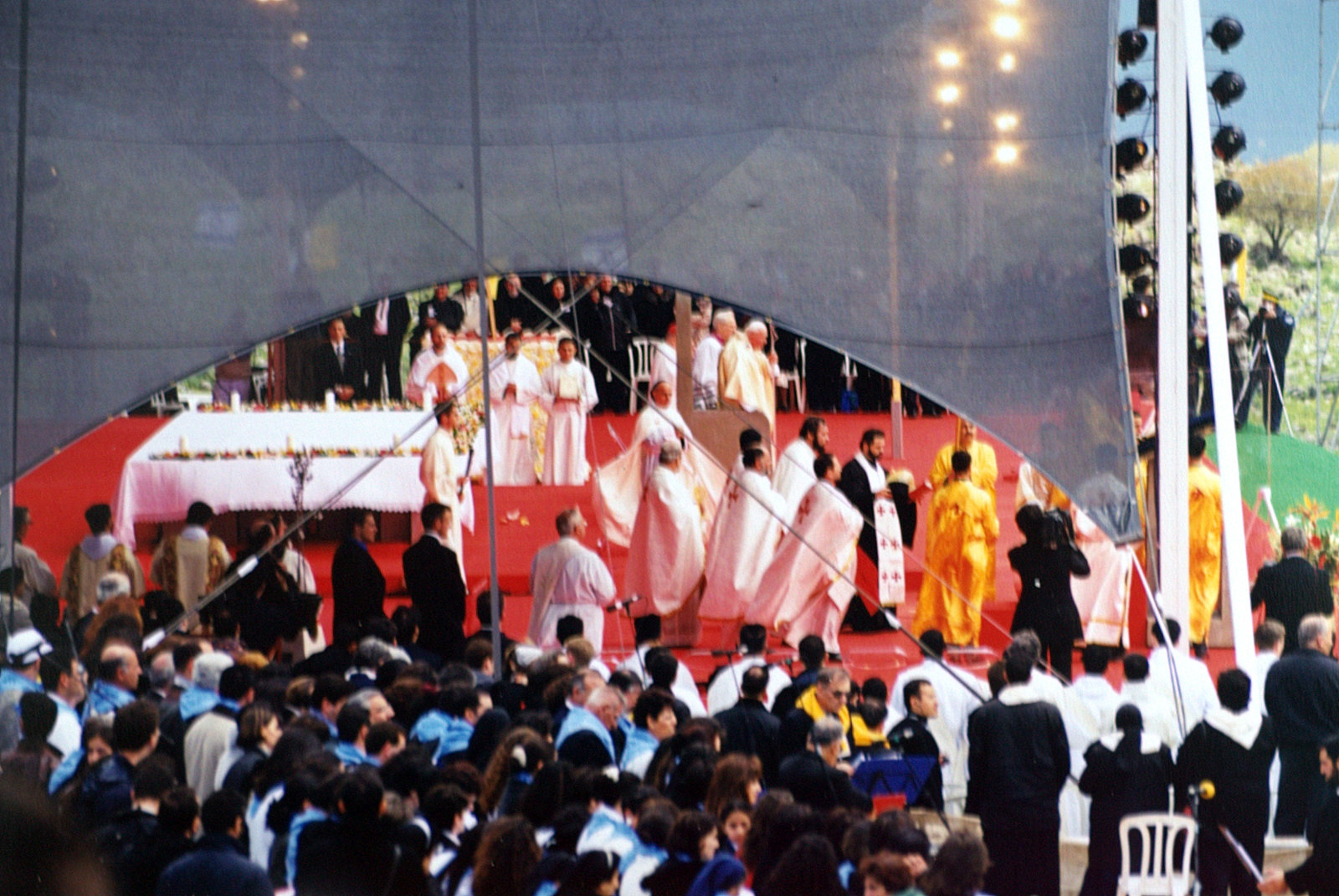 Mr. Arafat "is using this whole pope's visit for political purposes," demonstrator Nadia Matar said, before becoming involved in a scratching and screaming match with a woman apparently sympathetic to the Palestinians.
The young people at the camp who clashed with police after the pope left were reportedly angry that officers had pummeled three people who had tried to get closer to John Paul.
The refugee camp, a jumble of boxy concrete buildings, houses 10,000 people. Life-size drawings of Israeli soldiers shooting unarmed Palestinians are splashed across the walls along with political slogans. "We Want to Return to Our Home Land," one read.
Comforting words
"I hope and pray that my visit will bring some comfort in your difficult situation," John Paul told the crowd. Don't lose heart, he told them, and "never forget your dignity as God's children."
The Palestinians erected two white tents in the camp for the pope's visit, a reminder of what Dheisheh looked like before becoming almost indistinguishable from the poor, battered neighborhoods around it.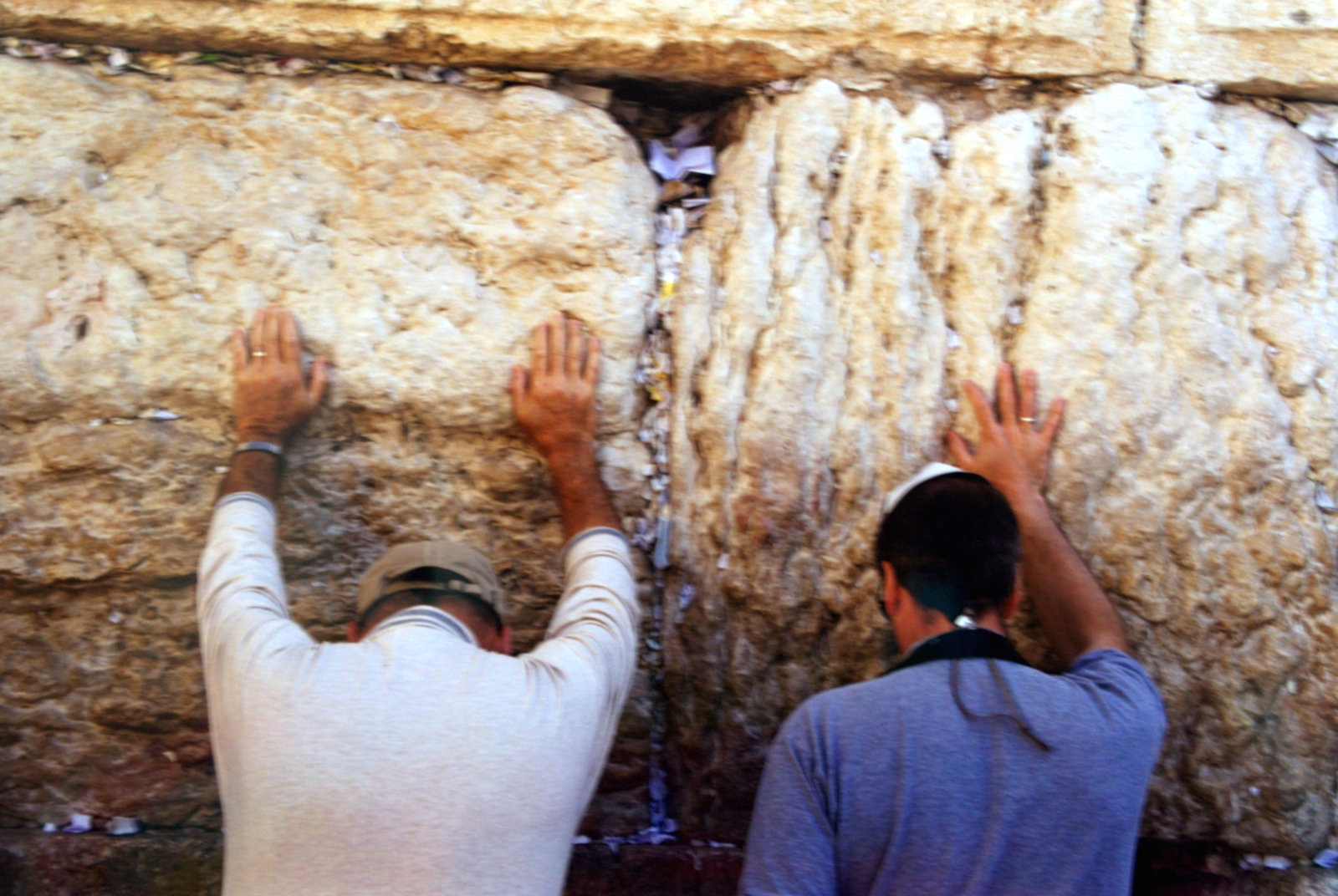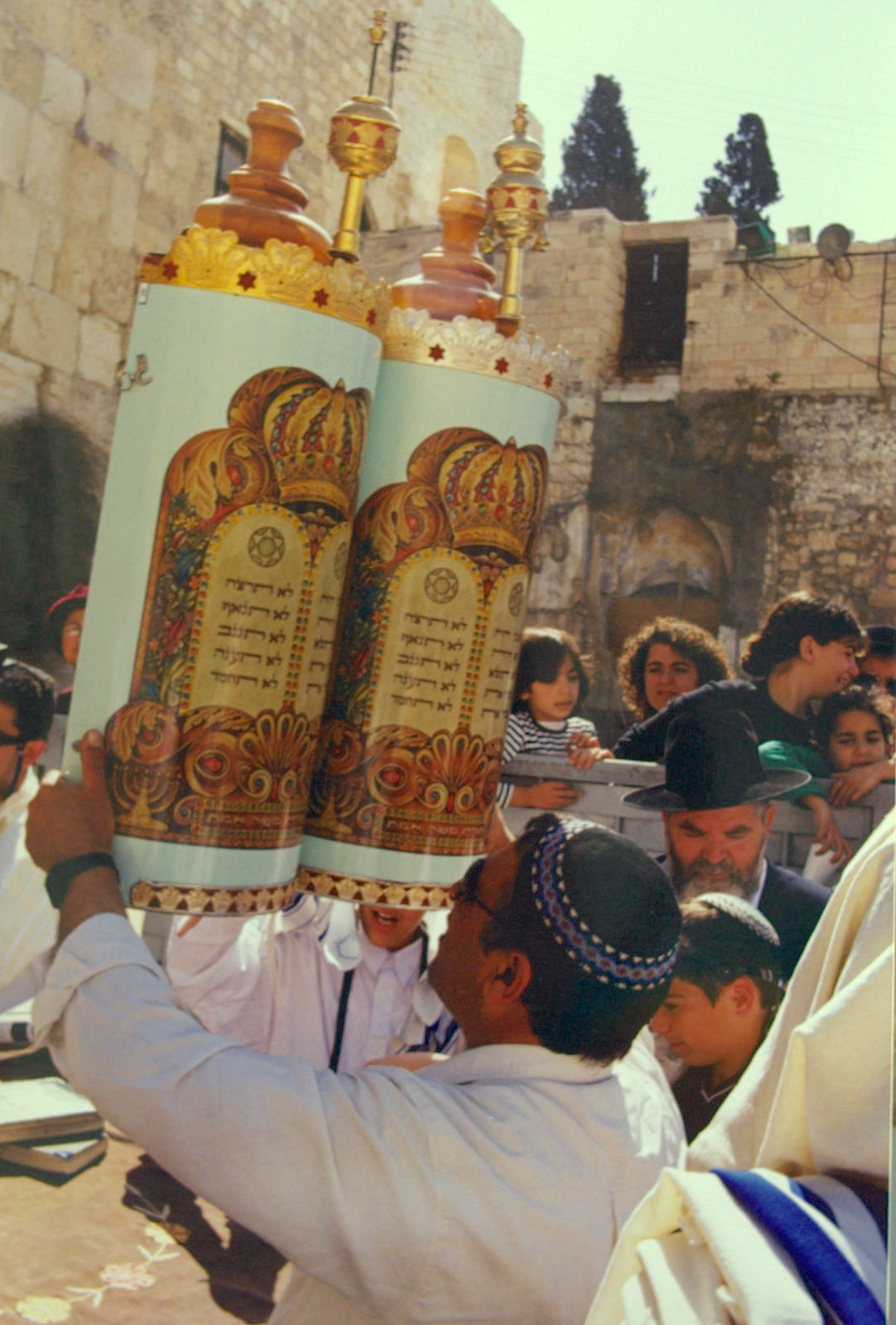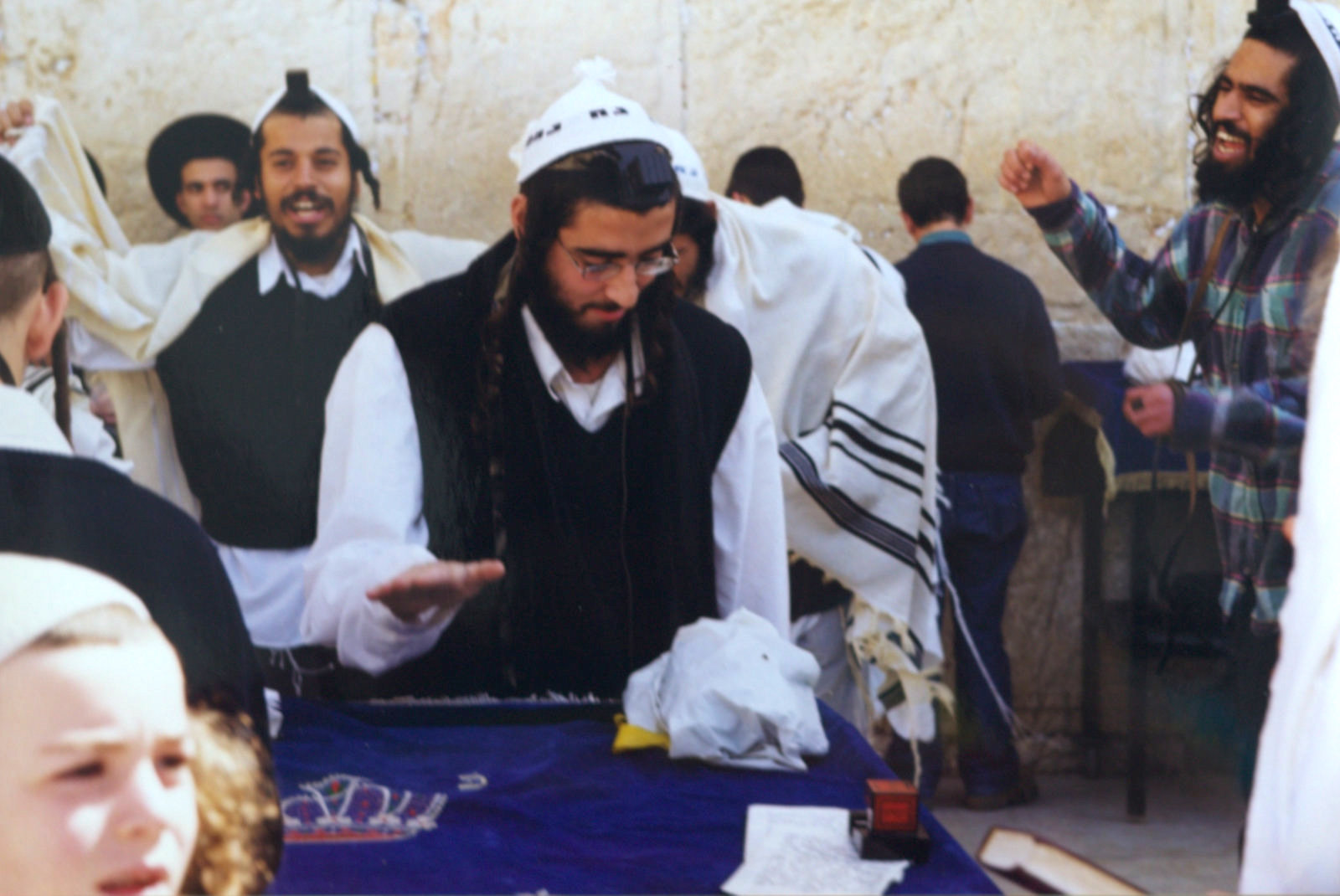 Palestinians began streaming into Dheisheh and other camps after the 1948 Mideast war. Today 3 million to 4.5 million Palestinians are considered refugees, making them the largest such group in the world.
The Palestinians privately concede that a massive return to their homes is unrealistic after all these years.
Still, they are grateful for the pope's support.
"We know he can't solve all our problems," Mr. Abbas said. "But he can give us a mental lift."
Settlement plan
The Palestinian Authority is pushing for a limited, symbolic return of refugees and for compensation.
Under one settlement proposal, a multibillion-dollar fund would be set up for the Palestinians. Arab oil nations would pay two-thirds of it, and Western powers would pay the rest. The refugees would get, among other things, lump-sum payments of up to $10,000 each.
Mr. Baker said such proposals are "still very abstract. We haven't talked about amounts."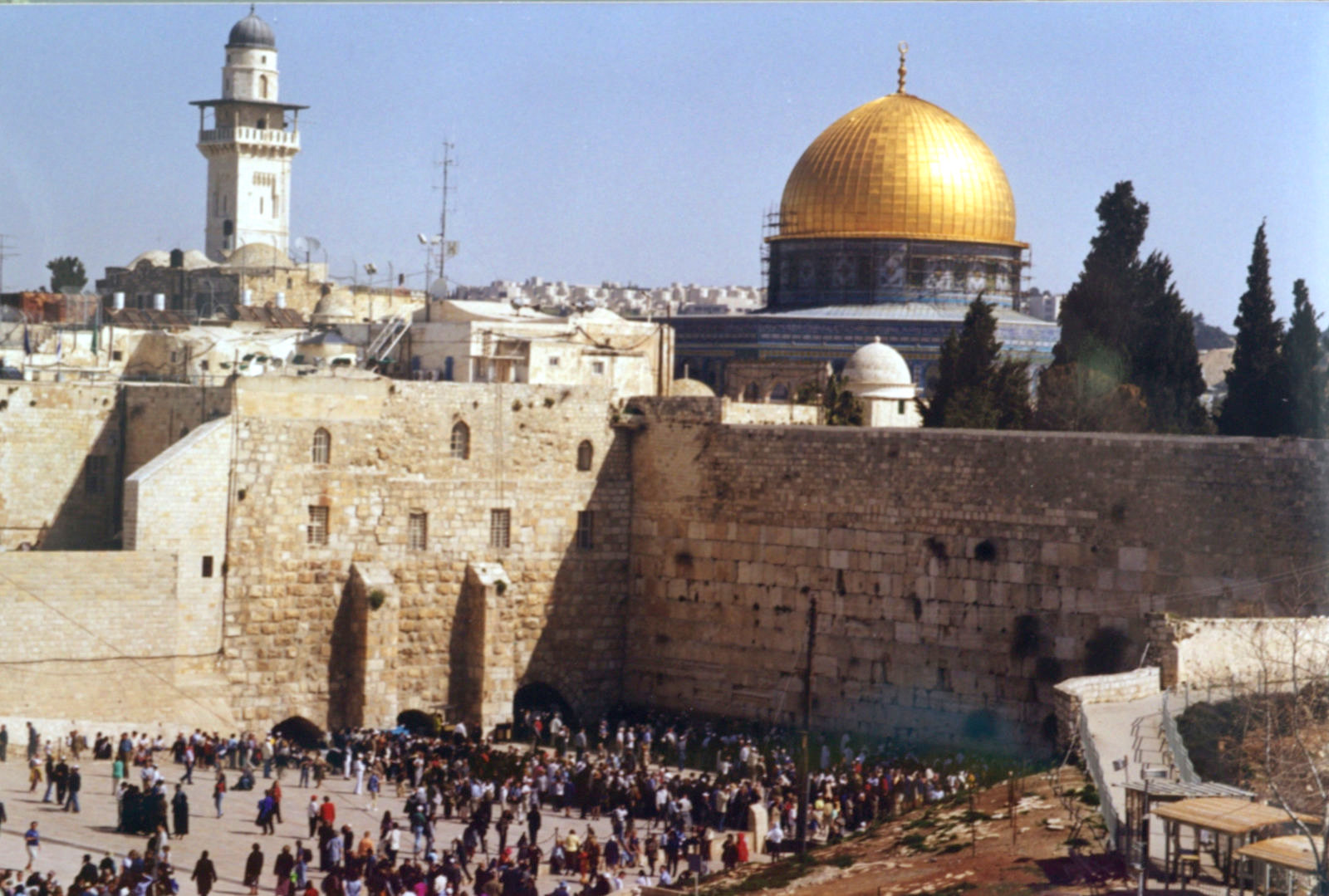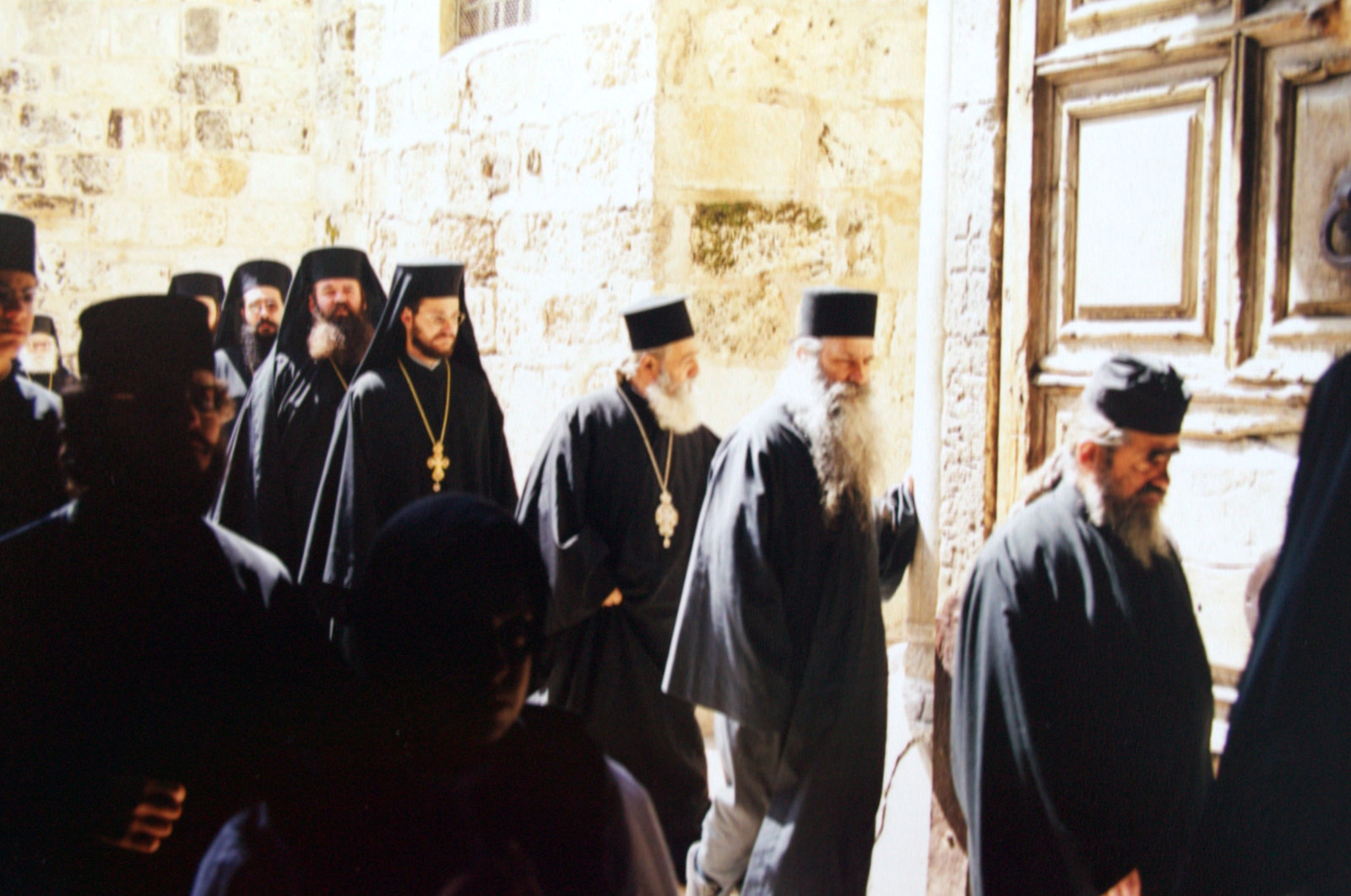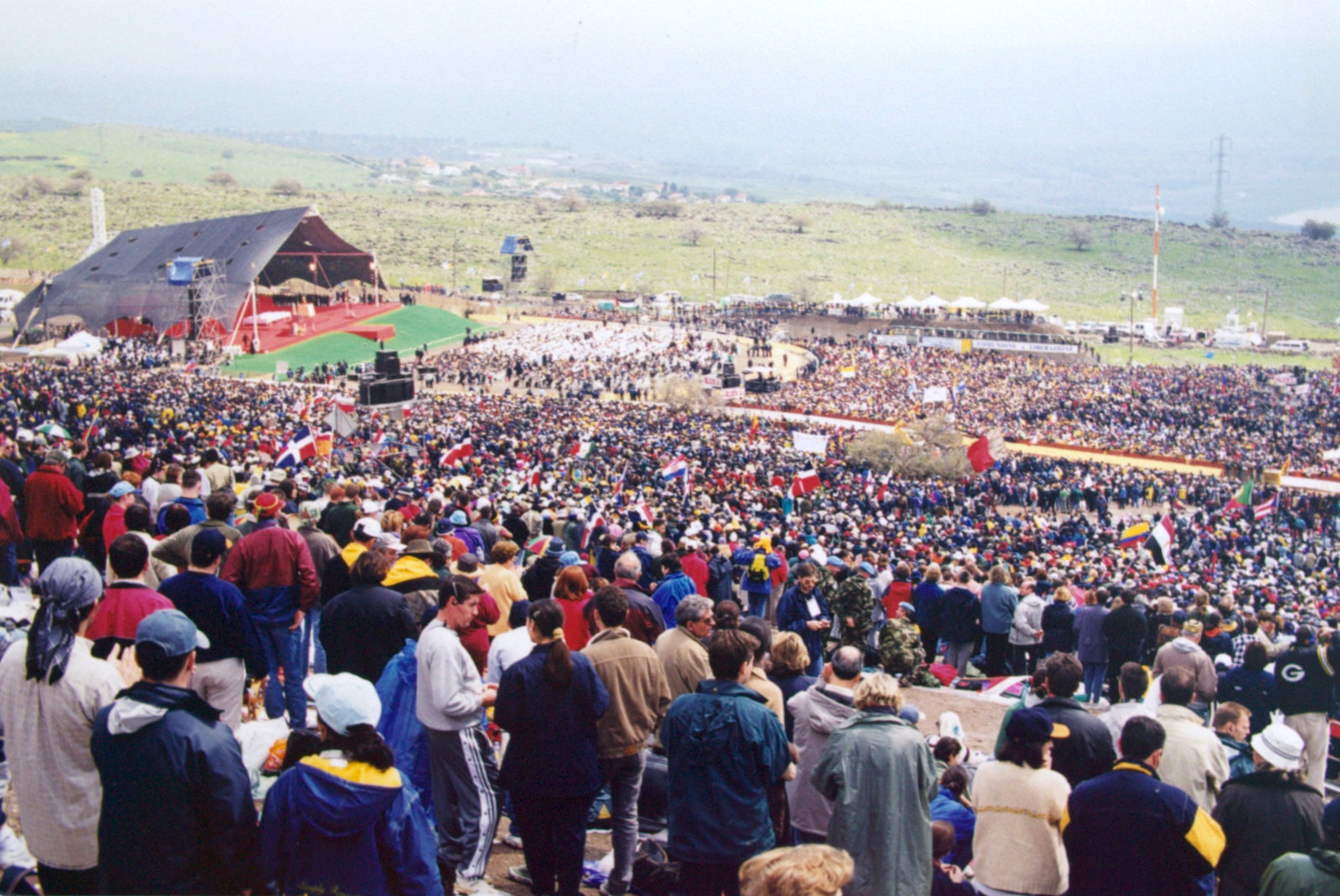 Whatever happens, the Palestinians say they are determined to build their own independent nation. They cite as progress a string of events:
In 1995, they took over from the Israelis a number of bureaucratic duties, such as issuing passports, licensing businesses and registering births in the Palestinian territories. They also debuted their own television network.
In 1996, they held their first election, Mr. Arafat was sworn in as president on Jan. 20 and the first foreign plane landed at what is now the Gaza International Airport.
In 1997, they opened their own stock market and launched the first flight of Palestine Airlines.
By 1999, the Palestinians had their own country code for phone calls – 970. And they expect to have their own school curriculum throughout their territories by the end of this year.
"Equal rights'
So, they are moving ahead slowly.
"If you're an Arab, you don't have the same rights as an Israeli," said Mariam Shahin, spokeswoman for the Palestinian Authority's Bethlehem tourist trade. "You can't even repair your own bathroom without a permit and the permit probably won't be given to you anyway. What we're looking for with the pope's visit is that a power – spiritual or otherwise – actually supports us. This is about equal rights."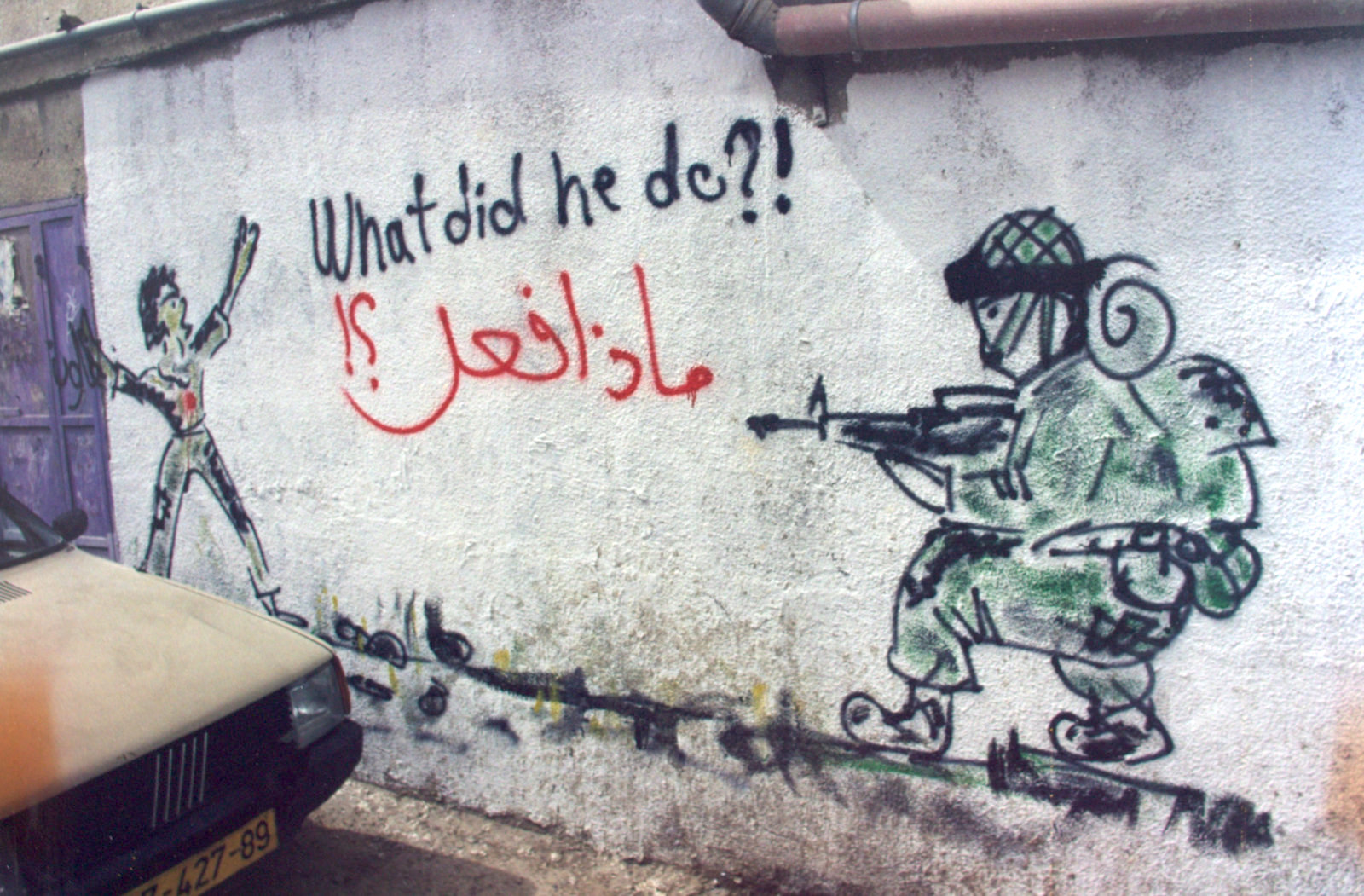 The pope told the Palestinians he felt their pain.
"Your torment is before the eyes of the world," he said. "And it has gone on too long."
But he didn't explicitly endorse Palestinian statehood, and he called for "new attitudes of compromise." He told Mr. Arafat that "only patience and courageous dialogue" with Israel would bring his people peace and prosperity.
Just as the pope finished his homily in Manger Square, the Muslim call to prayer rang out from a mosque. The crowd and the pope waited silently for the cry of " Allahu Akbar " – God is Great – to end.