I wrote this story for the Miami Herald. It was published on Oct. 1, 1989.
Michael Peter, czar of the nude bars, insists that his 11 glitzy clubs offer a harmless "living fantasy" to the male species. "They're just as clean and lily white as Disney," he says.
His entrepreneurial purity has made him a multimillionaire, he proclaims. He rumbles around town in a Rolls-Royce and cruises the waterways in a 57-foot yacht, Solid Gold Too.
Critics call him "the Prince of Darkness." They wish he'd haul his naked moneymakers to the nearest Greyhound bus station.
Fort Lauderdale commissioners want to dry up Peter's flagship club, Solid Gold, with a new law: No booze for nude watchers. It'll purify the environment of drugs and hookers, they say.
The issue comes up Tuesday at City Hall. A cast of characters is expected.
Declares John Cochrane, point man for the foes of nudity, "Peter is living off girls selling sexual favors. I think there is a very good word for that. Pimp comes to mind."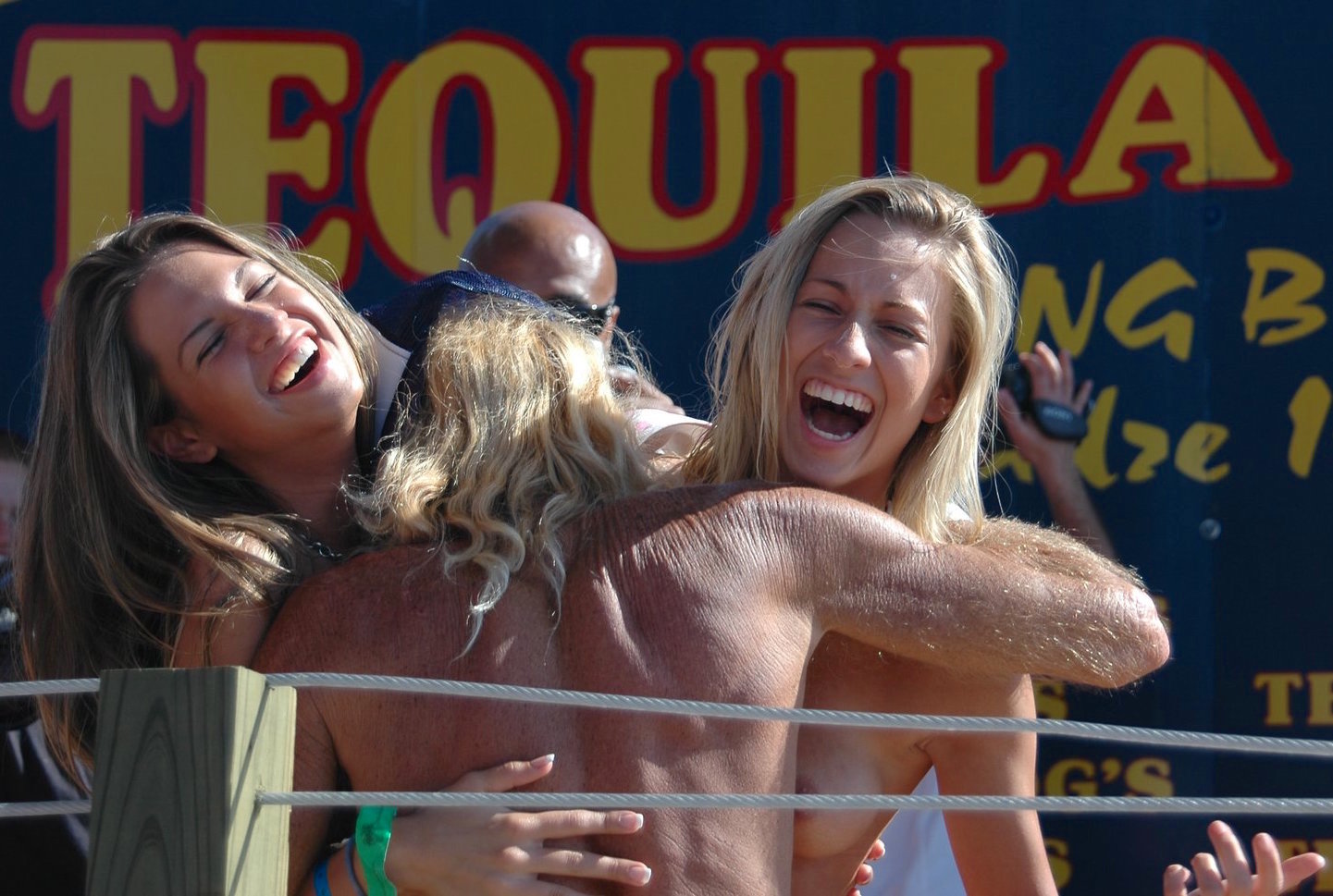 "These girls aren't prostitutes," snaps Peter, 42, a graduate of Syracuse and Cornell universities. "They're entertainers."
If City Hall gives him a hard time, Peter has vowed to turn his classy Snow White clubs into "Sodom South" — complete with live sex, orgies and animal acts. When alcohol isn't served, his lawyers argue, the law is more permissive.
Almost certain to come up for discussion Tuesday will be the criminal past of Peter's pal James L. Williams. His wife is Jeanne Williams, Peter's main partner in four Broward clubs.
Pal Williams sleeps at the Salvation Army in West Palm Beach. It's a halfway house for federal convicts.
He got zapped for income tax evasion in 1987 and got four years. He neglected to pay $137,000 on profits he skimmed from his bingo parlors in 1980 and 1981.
All this, Peter says, is a surprise to him. Williams, he says, works for him as building contractor.
Peter's Solid Gold nightclub on North Federal Highway is no ordinary Mickey Mouse outfit. With four stages and lots of hanging plants, it sometimes has 30 unclad females dancing simultaneously.
Liquor sales there, according to Florida's Division of Alcoholic Beverages & Tobacco, hit $3,072,607.19 last year. The cheapest drink: a Bud draft, $3.75.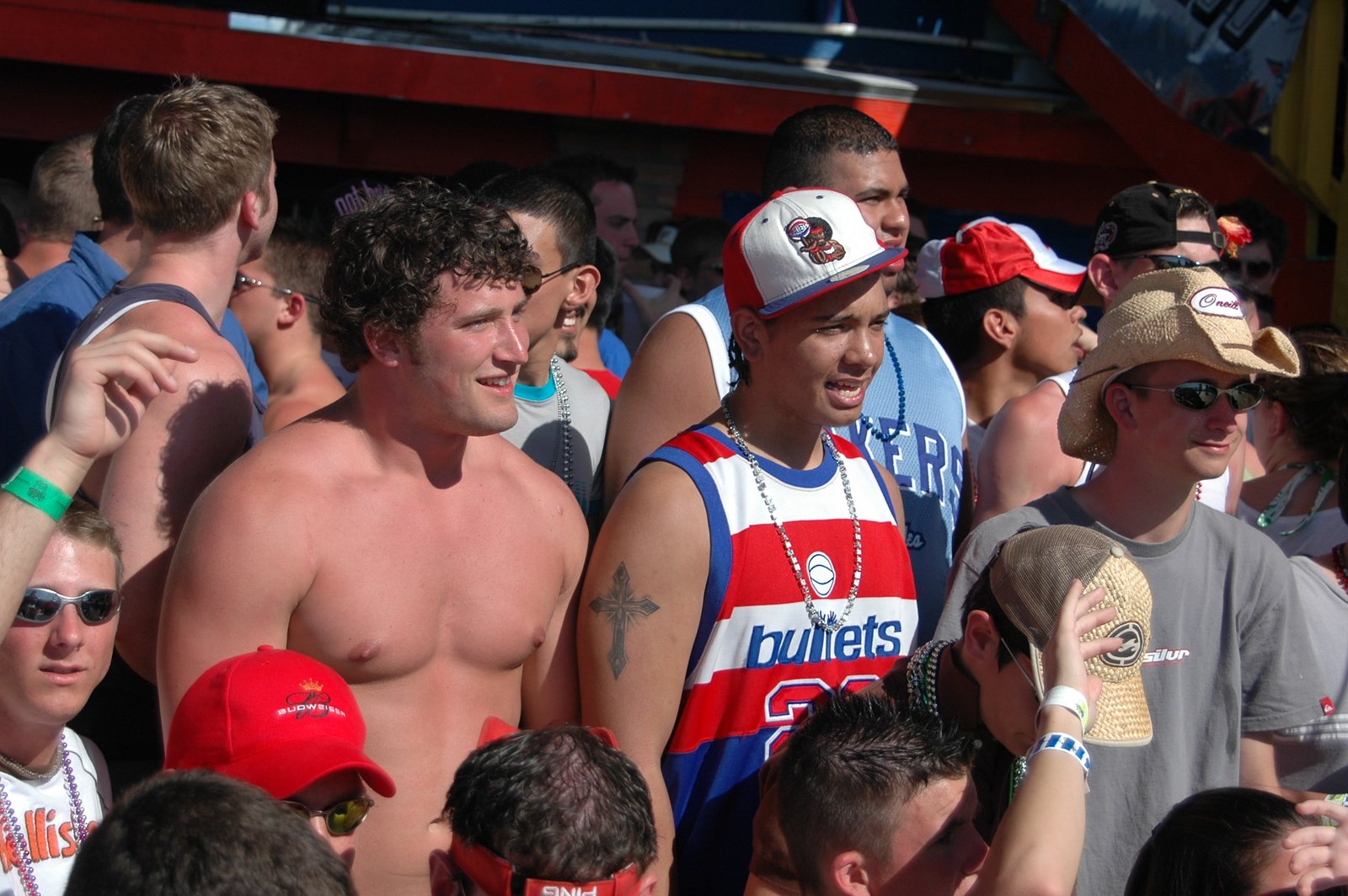 The club also sells jackets, T-shirts, baseball caps, cigarette lighters, cosmetics, suspenders, sexy lingerie, videos of the dancers — $29.95 — and glossy 18-month calendars — $25.
The "girls," as Peter calls them, peddle personal, table- side, no-touch dances. Price: $5 topless and $10 nude. Customers usually stuff paper currency under garters. Major credit cards accepted.
For 20 bucks, thrill seekers get to pose with the hired help for souvenir Polaroids.
Ceiling video cameras watch tuxedoed barkeepers and their cash registers. Long-legged females walk the floor with cigarette trays. Backstage, a "house mom" sews buttons and fixes zippers.
Peter is strict, employees say. Some call him "Little Hitler." He's five-foot-six.
"I've seen him fire people on the spot for having two cigarette stubs in an ashtray," says Billy Moore, a bartender at Solid Gold. "He's very emphatic on small points."
Peter revels in his reputation. Keeps his clubs free of crime, he says.
"If I find a girl with so much as 10 cents of cocaine . . ." His voice trails off. "We run an absolutely clean, A-1 operation."
He hires ex-cops to police his clubs. Frank Schueler is one. The dancers, he professes, make so much money "they don't need to lay on their backs for anybody."
Management pays $2.01 an hour, the legal minimum for tip- collecting nudes. Estimated weekly take: $800 to $1,200; every dollar, no doubt, scrupulously reported to the IRS.
Peter says his 11 clubs — four in Broward, four in Orlando and others in Minneapolis, Honolulu and Myrtle Beach, S.C. — gross nearly $20 million a year.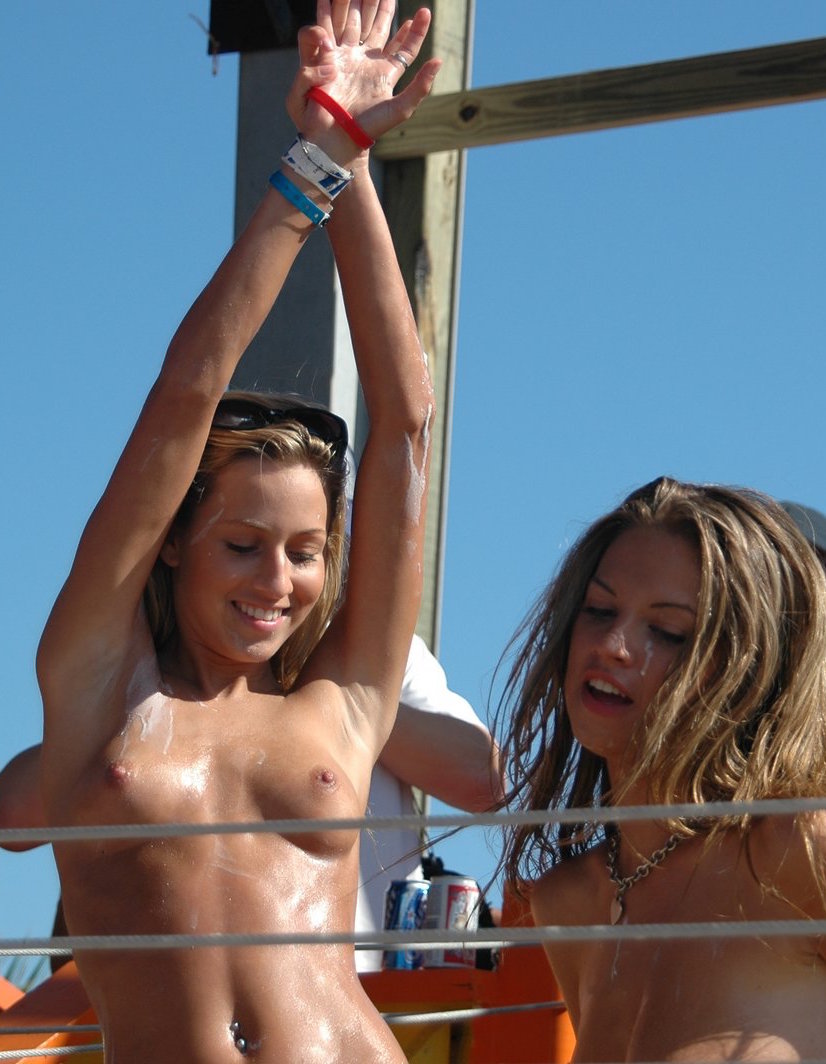 Peter says he is going to open a club in every metropolis in America, including four in Miami. "We've developed a legend, and we've done it right," says he.
"Michael is addicted to puffery," concedes Richard Wilson, his lawyer and company vice president. "He puffs."
Among Peter's 2,000 employees is Anna Capri, 24. By day, she is a hairdresser. By night, she is "the Banshee."
With skimpy shorts and 12-ounce boxing gloves, she is one of Peter's 40 female boxers and wrestlers. Capri introduced Geraldo Rivera to her left hook on TV a few months ago. He hit the canvas.
"Great fun," Capri says.
Among Peter's satisfied patrons — they count 'em at the door with a clicker and stick 'em with a $4 charge — is Ed Turner, an airline pilot from North Carolina. He celebrated his 34th birthday last week at Solid Gold with six topless dancers.
"Shame to get rid of this stuff," he says.
Michael Joseph Peter was born in Ithaca, N.Y., to a Syrian mother and an Armenian father.
Disney World brought him to Florida, sort of. Its image and money caught his attention. He managed the Dubsdread Country Club in Orlando, then opened a disco in 1975. The New York Times, he called it, until a newspaper threatened to sue. New Yorke Tyme, he made it.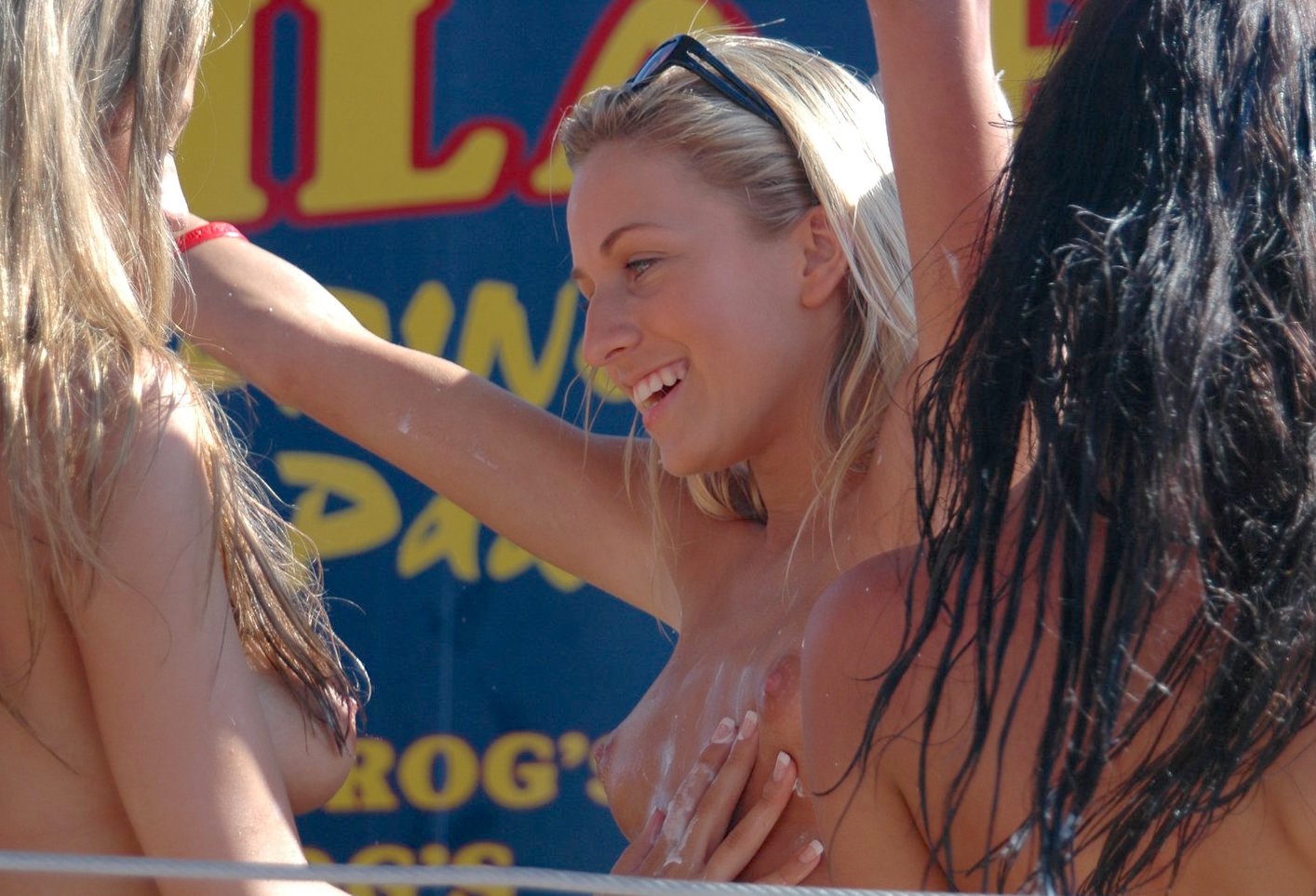 In 1976, he said, he bought an Orlando strip joint — "your typical sleaze bar" — gutted it, rebuilt it and renamed it Thee Dollhouse.
He hired a hairdresser and makeup artist and decreed rules for his dancers: no cussing, no smoking, no drugs, no hooking.
He was on his way. Now he publishes a company newsletter,
Figuratively Speaking, and plasters the walls of his Oakland Park corporate headquarters with centerfolds.
From Kimberly Taylor, Penthouse, December 1988: "Michael,
because of you it all happened. I love you."
From Rebecca, half-naked, dripping bath bubbles: "To Michael. Your bath is ready! Let me know when you're ready."
Elsewhere in Peter's life, the courthouse, for example, there are a few rings around the tub.
* Paramount Pictures sued him in federal court in 1985 for calling his "girls" the Solid Gold dancers — like the ones in Paramount's TV show Solid Gold. Nudity didn't do much for Solid Gold family advertisers like Crunch 'N Munch popcorn and Post Super Sugar Crisp.
Elysa LeBron, an expert witness from the Miss Universe beauty pageant, testified for Paramount after inspecting one of Peter's places.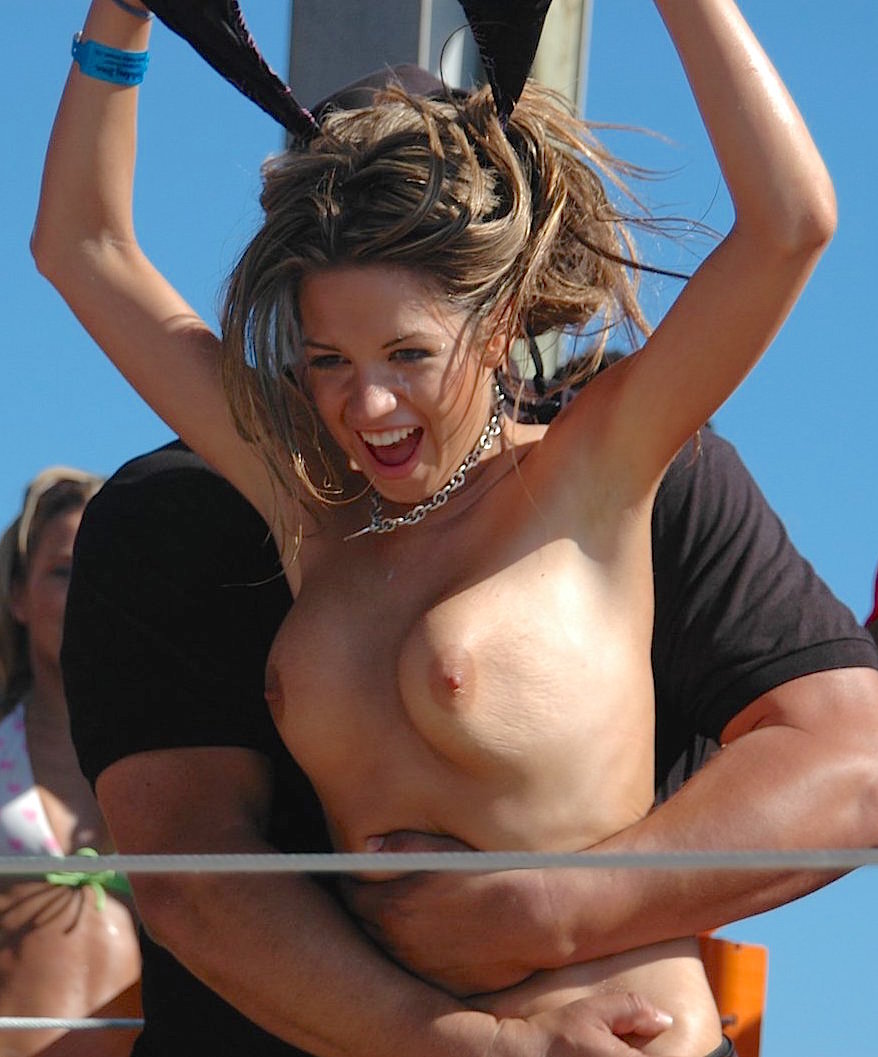 "The 'dancing' these women were doing can only be described as moving their feet, thrusting their hips and breasts toward the men and touching their breasts."
Cease and desist, ordered the court.
* Investor Gerard Reitano sued Peter in 1988, contending that he had cheated him. Peter settled out of court. He gave him $40,000.
* Investors Kirk Rifenbury and Lizabeth DiPrato also sued Peter in 1988, accusing him of trickery and using company money to fix up his house and yacht. He bought them out for $1,131,500, settling that out of court, too.
* Undercover cops in Orlando busted an assistant manager at Peter's Playhouse club in March 1989, saying he sold them two ounces of cocaine for $1,900. The case is pending. Peter says he fired the guy.
His newest problem could be Williams, his ex-con pal. If the state can show that Williams is a hidden partner, it could yank his liquor license, says Russel R. Smith, a captain for the division of alcoholic beverages.
Proving such cases are "monsters," says the captain.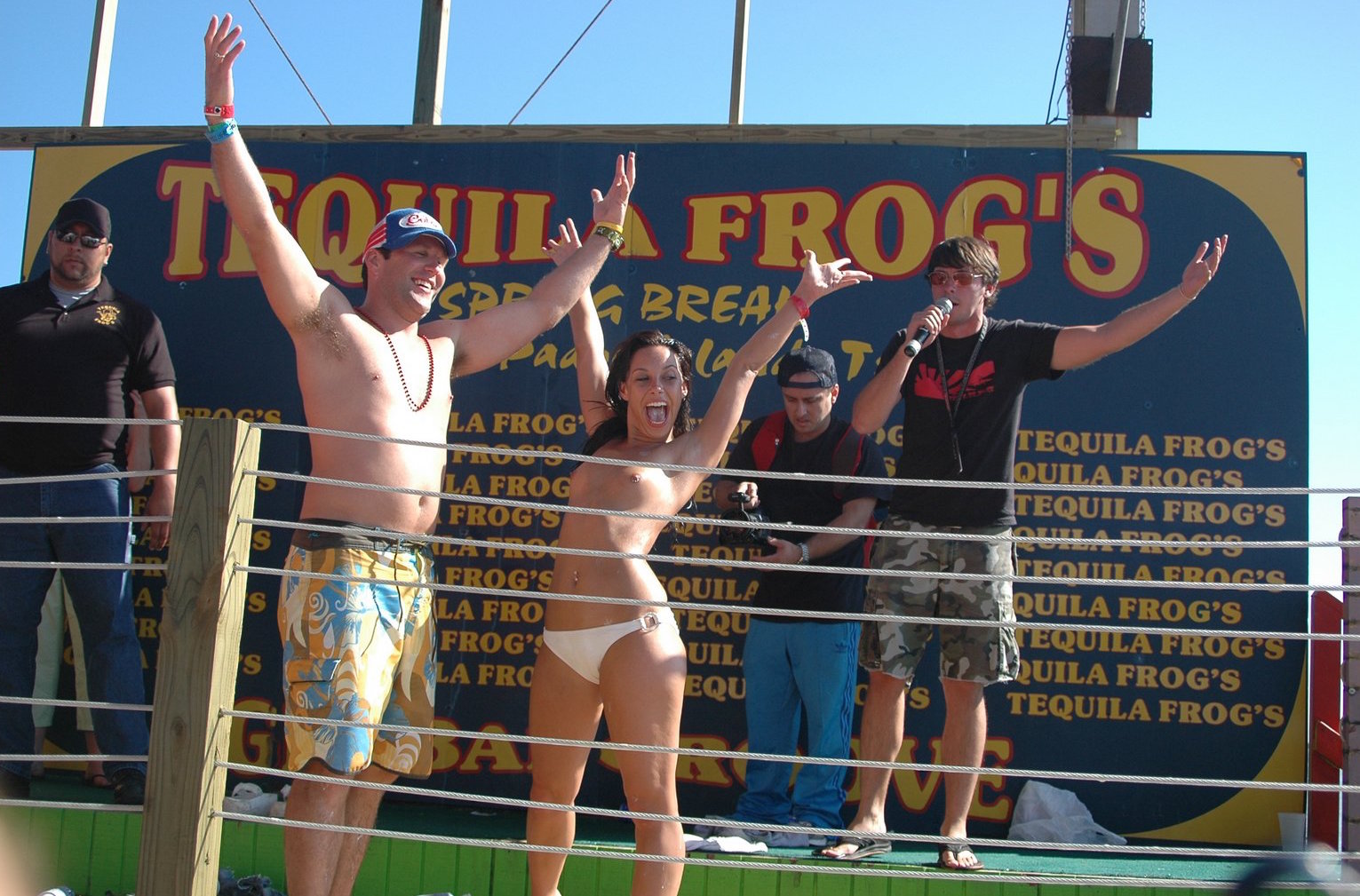 The czar of the nude bars says he is clean and hopes the citizenry will come to its senses and forget about trying to pass a no-booze law for patrons of his establishment.
Fort Lauderdale commissioners "are absolutely nearsighted," Peter says. "They just don't understand. They just won't listen."
CORRECTION
* The Herald incorrectly reported Sunday that nude-bar owner Michael Peter had bought out two partners in his Solid Gold club as part of the settlement of a lawsuit. Actually, they were bought out by another of Peter's partners, Jeanne Williams.
Note: The photos were taken at a Spring Break event in Brownsville, Texas.