Sex worker Tamika Spellman will always remember the night she was cornered by a gunman at a bus shelter in Washington DC.
"I turned my back to him," said Spellman, who is transgender. "I just knew I was going to die and I didn't want him to shoot me in my face. I wanted my mother to be able to bury me without having a closed casket. He only shot one time. The bullet went through my leg."
Twenty-six years later, Spellman, now 52, is crusading to make the streets safer for transgender sex workers. Activists say at least 27 trans women were killed in the United States in 2019, and many of them were involved in sex work.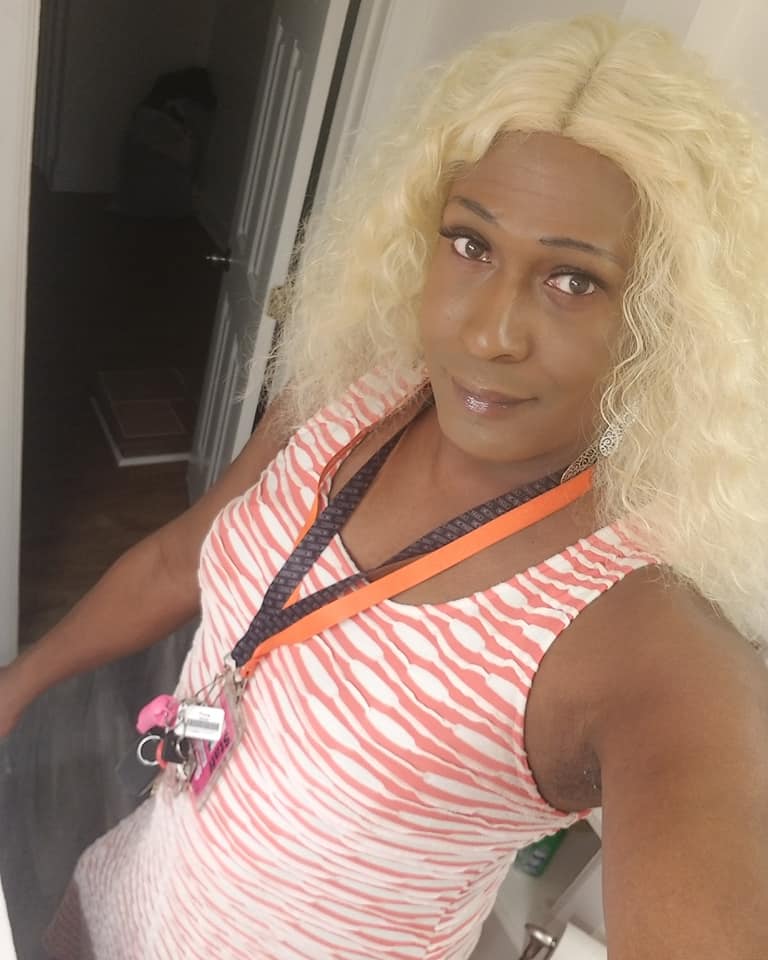 Public perception of trans people has shifted radically in the last two decades. A poll from the Public Religion Research Institute published in July 2019 ound that 62% of people say they are more accepting of trans people than they were even five years ago.
Trans people have more cultural visibility than ever before. There are now entire television shows — like "Transparent" — centered around trans stories. And yet, even as former Olympic gold medalist Caitlyn Jenner and actress Laverne Cox enjoy celebrity status and wide appeal, trans women who aren't rich or famous are still living in fear.
That's especially true of trans sex workers.
"Where you are on the socioeconomic ladder determines you're your privilege, your status, your access to health care," said Pastor Vincent Brown, a pastor at the Outlet Church, an LGBTQ-inclusive church in Jacksonville, Florida.
Trans women with fame and fortune can afford surgery needed for breast implants and other feminine features, Brown said.
"They have a certain look that blends in with society. Money allows for that. Caitlyn Jenner has a double privilege being that she's rich and white."
But many trans people don't share those privileges.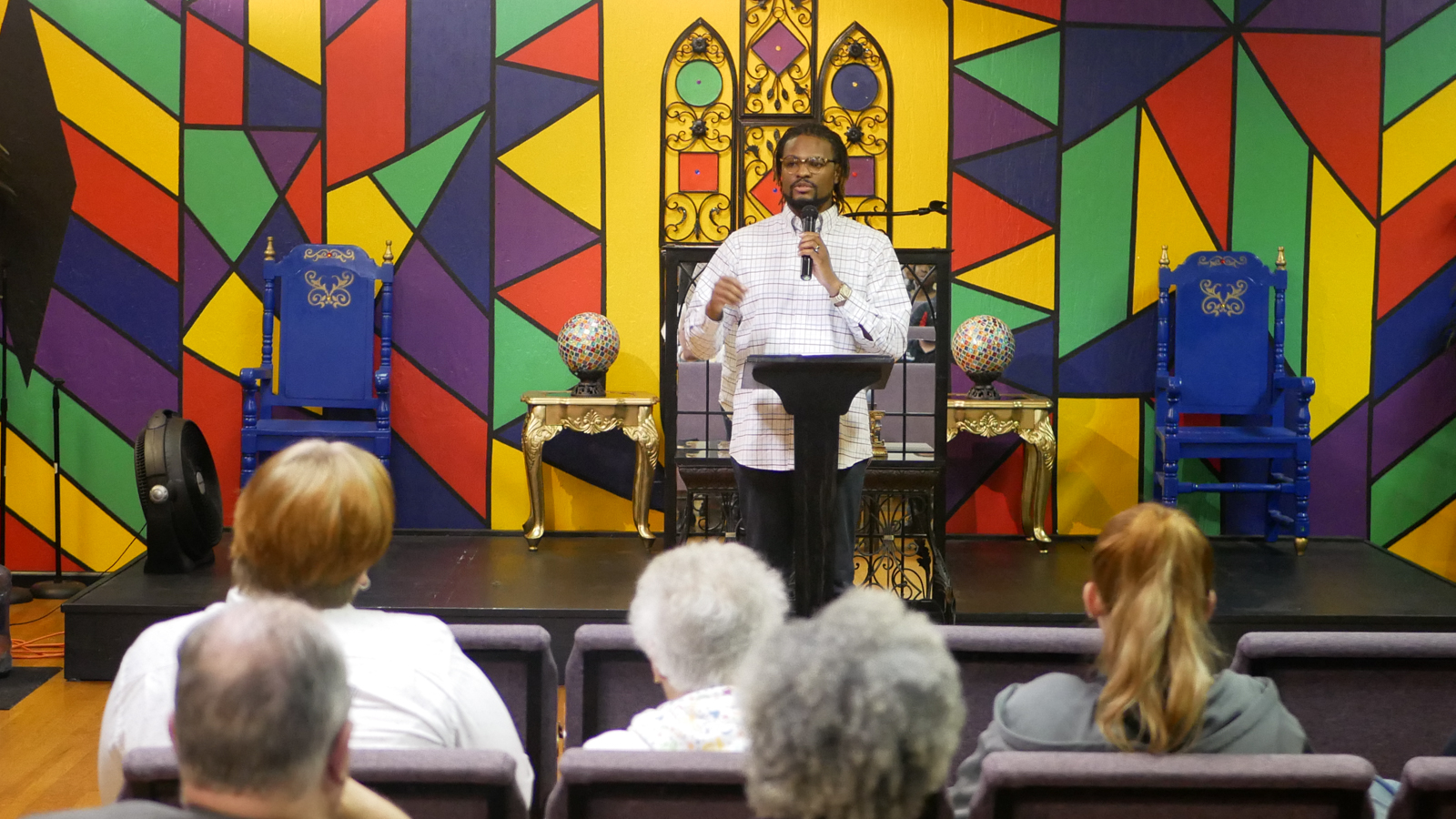 In November 2019, Brown's church hosted a Transgender Day of Remembrance event. Brianna Bell read the names of seven trans women killed in Florida over the past two years.
"Florida is ground zero for the murders of black transgender women in the country," she said.
Some victims are dismissed because of their status as sex workers, suggesting they somehow deserved to be killed, Brown said.
America's political climate has heightened the stigma of being trans, activists say.
The Trump administration has pursued policies that allow discrimination against transgender people in health, education, public welfare, and employment.
"All of these rollbacks have put a stigma on the transgender community," Gina Duncan, director of transgender equality at Florida Equality, the state's largest LGBTQ civil rights group.
Trans people disproportionately struggle with poverty and unemployment. One in five transgender people have experienced homelessness at some point in their lives, according to the Transgender Center for Equality. And despite many states adopting anti-discrimination laws, around 25% of trans people have lost a job due to trans discrimination.
According to the NTCE, one in eight trans people resorts to making money through an "underground economy" — like selling drugs or doing sex work.
"We're forced to do the only thing that we can do as a means of survival," said Gabrielle Lee Hurst, a mental health worker in Lee County, Florida. "It is degrading and dehumanizing. It is not glorious. No transgender woman wakes up and says that she wants to go into sex work. It's almost always the result of being forced into it."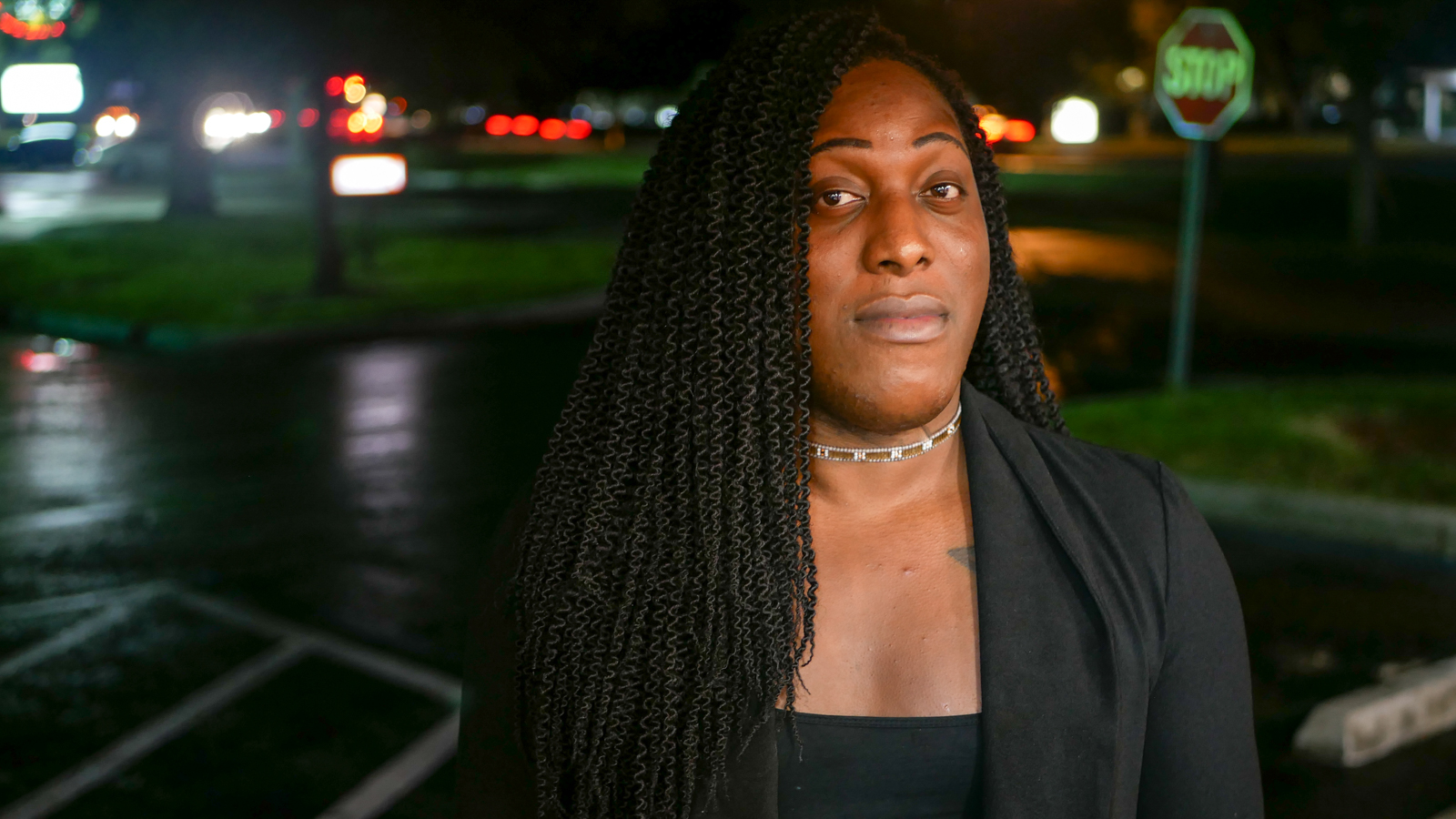 Around 75% of all transgender sex workers turned to sex work only after being rejected in traditional spaces.
In suburban Washington, D.C., Ashanti Carmon, 27, told friends she wanted to quit sex work. She had gotten a job at a donut shop, but had trouble making ends meet and was soon back out along Eastern Avenue, a gathering spot for sex workers and transgender women in Prince George's County in Maryland.
Someone shot her to death early in the morning on March 30. The case remains unsolved.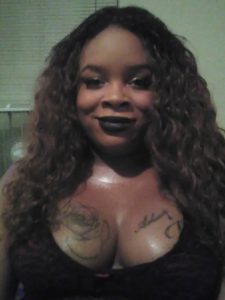 One of Carmon's friends, Zoe Spears, told trans advocates that she witnessed the shooting and feared for her life. A Washington, D.C., crime victims program put her up in a hotel to try to protect her.
Spears returned to Eastern Avenue anyway, said Earline Budd, a trans advocate who knew spears through HIPS, a local nonprofit that supports sex workers. Spears also texted a friend, asking for $10 or $15.
"She was hungry," Budd said.
On June 13, Spears was killed about four blocks from the spot where Carmon was shot. She must have figured she was safe to work there, Budd said.
On July 18, police arrested a Baltimore man in Spears' killing. Gerardo Thomas, 34, was charged with first-degree murder. His trial is set for March 12. His lawyer did not respond to a request for comment.
Detectives solved the crime after recovering surveillance footage of the killing and a photo of the suspect's van.
"There was some insinuation that we weren't…aggressively investigating it because Zoe Spears was a transgender commercial sex worker," police spokeswoman Jen Donelan told reporters. "Nothing could be further from the truth."
Police have not disclosed a motive. Budd said Spears told her that she and Carmon had gotten into a dispute with an unknown man, possibly a drug dealer.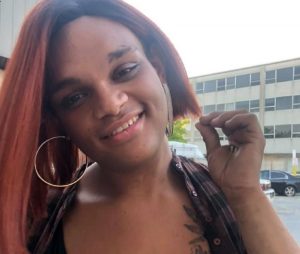 Spears told Budd that the man drove up to them after they had been working all night and demanded money.
"They were tired," Budd said. "The guy pulls up and says, 'What's up, girls? You have any money for me?' Ashanti said, 'I don't have no money for you. I'm not giving you my money.'"
That's when the man grabbed a shotgun and fired at Carmon, killing her, Budd said Spears told her.
Budd said Carmon told her she had a rough time growing up. Her family rejected her when she was about 16.
Budd said she experienced much the same thing when she was young. She said:
It all began when I was 13, 14, when they found out I was different, wanting to wear my sister's clothes and those kinds of things.
Budd said she turned to survival sex and drugs. She landed in jail before turning her life around and making peace with her father.
Budd said Carmon had no such luck. She said Carmon's father ordered the funeral home to dress her body in men's clothing before she was cremated. Budd said:
Ashanti went through hell and back the way she was treated. Her father had the body embalmed and dressed in a male suit, had her breasts removed and all kinds of things. Cut all her hair, tried to give her a boy's haircut.
Budd said Carmon's aunt couldn't even look at her niece in that condition.
"This is terrible what you've done," Budd quoted her as telling the father.
"I needed to have my son for a moment," Budd said the father replied.
Spears' half-sister, Diamond Colson, was also transgender. She had the same mother and a different father.
"She always said to me, 'I love you. You're like a mother to me. If something happens to me, I know you'll take care of me.' I said, 'Don't even talk like that.'"
Colson took part in a National Center of Transgender Equality survey in 2015. She complained that other students sometimes called her a "fag."
"When a person doesn't accept me, it makes me feel like I'm not here. That I'm a ghost. That my body's here, but no one notices me. I'm just a blank paper," she was quoted as saying.
Around the time of Carmon's death, Colson was found on a blanket outside a women's shelter.
"They thought she was asleep, but she had snorted something that had fentanyl in it and it killed her," Budd said.
Trans teenagers face special challenges, said Kisha Allure, director of victim services at Casa Ruby, which assists some of the most vulnerable members of the LBGT community in Washington, D.C.
"Coming out during high school is traumatizing enough," said Allure, a trans women. "Then you add now I'm trans. My family rejected me. I'm homeless. I'm on the streets. I might even be on drugs now. My transition is not looking right. I'm not that passable, so now I'm even more vulnerable. It's trauma after trauma. There are so many layers to the trauma."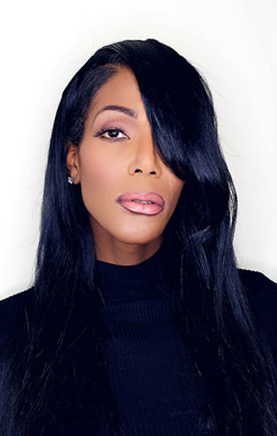 Trans teens and women who have money and the support of friends and family are safe, Allure said. But trans women who wind up on the streets are vulnerable to attack.
"Until people accept trans people for exactly who they are, we're always going to experience trauma," she said. "We're going to experience bigotry and hate crimes which is going to result in murders."
But most people are indifferent to the problem, she said.
"People see people get hurt and misgendered and disrespected and sexually assaulted all the time. If they get a whiff that it's a trans person or an LGBT person, they turn the other way and keep going," Allure said.
One Jacksonville man who wished to remain anonymous told Insider about how his trans girlfriend — who he also asked to remain anonymous — dreamed of getting a high-paying job.
"She had talked to the lady on the phone. Everything seemed good. I take her down there. She goes inside. In less than five, flipping God-doggone minutes, that woman is coming out with a look on her face that his just unbelievable. It's angst. It's hurt. It's everything.
"I was like, 'what happened?'"
She replied:
"Child, how come as soon as I walk up, the lady's going to take a look at me and her facial expression changed and she goes, 'Oh, I'm sorry, all the positions are filled now and I'm sorry for wasting your time.'"
He said his girlfriend wound up working at a McDonald's, but soon needed gas money for an urgent trip. So she turned to sex work. She was shot to death in Florida.
Reducing her life only to her status as a sex worker, he said, disrespects her life and her struggle.
"You have to be really mindful of folks who are left alive after this tragedy," he said. "She was actually trying to get her life together and I was helping her do that. But she was in kind of a bad place."
'If one of your friends sees me with you, what happens to me then?'
In many cases, sex workers are killed or abused by men who are in denial about their attraction to trans women. It's a problem that affects trans women across the board.
"Most cases I've found it wasn't sex work at all," said Raven Ovah, a trans YouTuber who tracks violence against trans women. She said:
The men that are killing us are sleeping with us first. They have to keep their secret a secret. There are so many men here who are trans attracted. They want to take us out and stuff. But if one of your friends sees me with you, what happens to me then?
She recalled the case of Islan Nettles, 21, a trans woman who was murdered in New York City in August 2013. A Brooklyn man had flirted with her without realizing she was trans, then killed her after his friends made fun of him.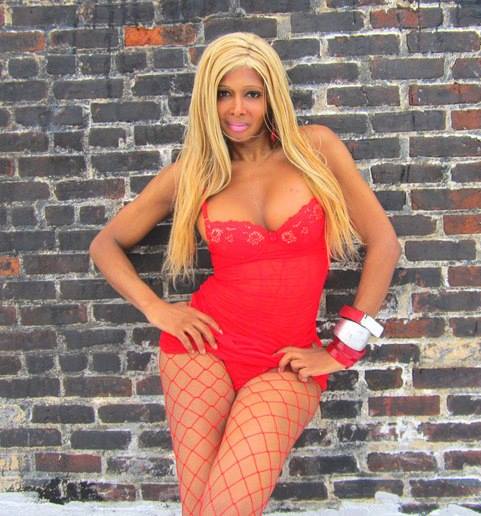 "It's kind of like a woman walking down the street with an outfit on that's revealing," she said. "I have to do something to you to teach you a lesson and I'm going to blame you."
In 2016, a former Navy sailor stabbed 25-year-old Dee Whigham 190 times. Hickerson told prosecutors that he had anal sex with Whigham before discovering she was trans.
"I lost it," Dwanya Hickerson said before being sentenced to 35 years in prison in Mississippi, after taking a plea deal.
The attackers in such cases can't stand the stigma surrounding trans women, Ovah said.
"This is how people are," she said. "I hate you for making me like you and you must pay."
"But it's not just a trans thing. It's a woman's thing. Some trans girls say, 'I can't believe you're doing this to us.' The problem is you're now a woman. Welcome to womanhood. This is what women go through. They've been doing this for years."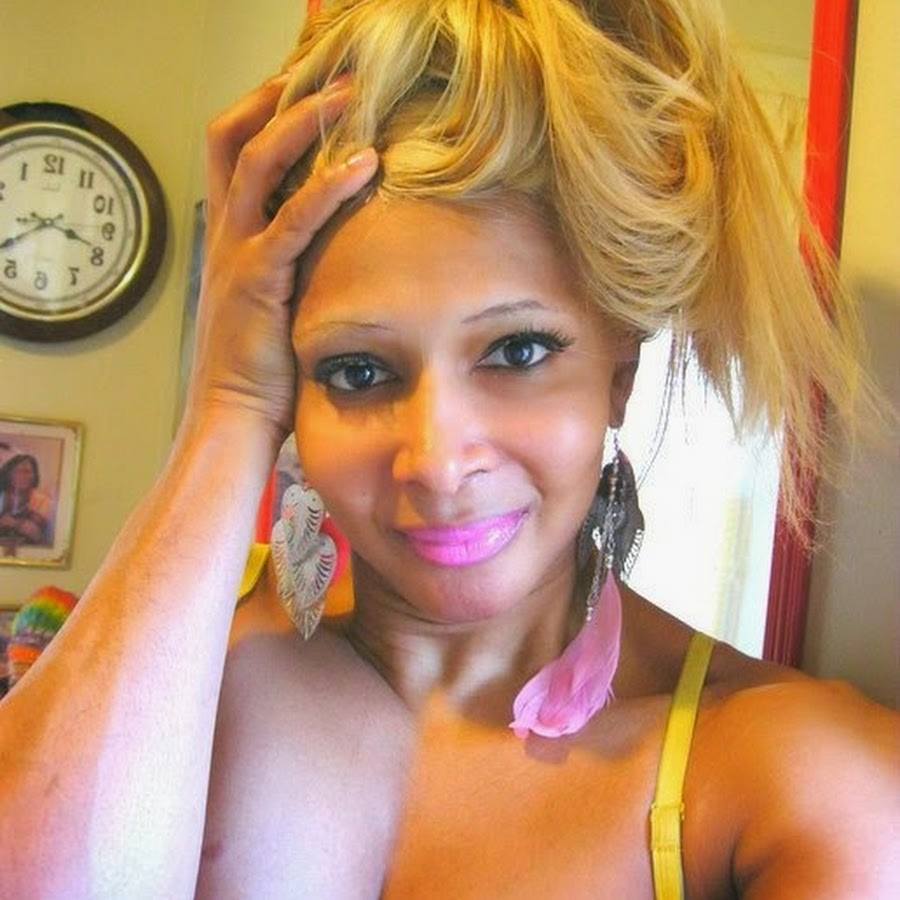 Trans sex workers and their advocates believe decriminalization would help
Tamika Spellman, the sex worker in Washington, DC, said she endured violent attacks for years.
"We got so stigmatized — maybe because some of us are not as perfect in our transition," she said. "I know I'm not a perfect representation of the woman. That does not make me any less of one, because when you look at the spectrum of cisgender woman, they run the gamut of absolutely drop-dead gorgeous to not so pretty. And even the most unattractive cisgender woman has a greater opportunity in life than a transgender woman."
But despite the violence, Spellman and other trans sex workers are hesitant to go to the police for help. According to a 2015 transgender survey from the NTCE, 57% of transgender people say they're afraid to go to the authorities for help.
In her early years as a sex worker, she said she dressed in black and worked in the shadows, hiding from the cops. She realized that made her more vulnerable because assailants knew she probably wouldn't report attacks against her.
She said police officers have raped her and have extorted money from her. "They are known to take advantage of sex workers."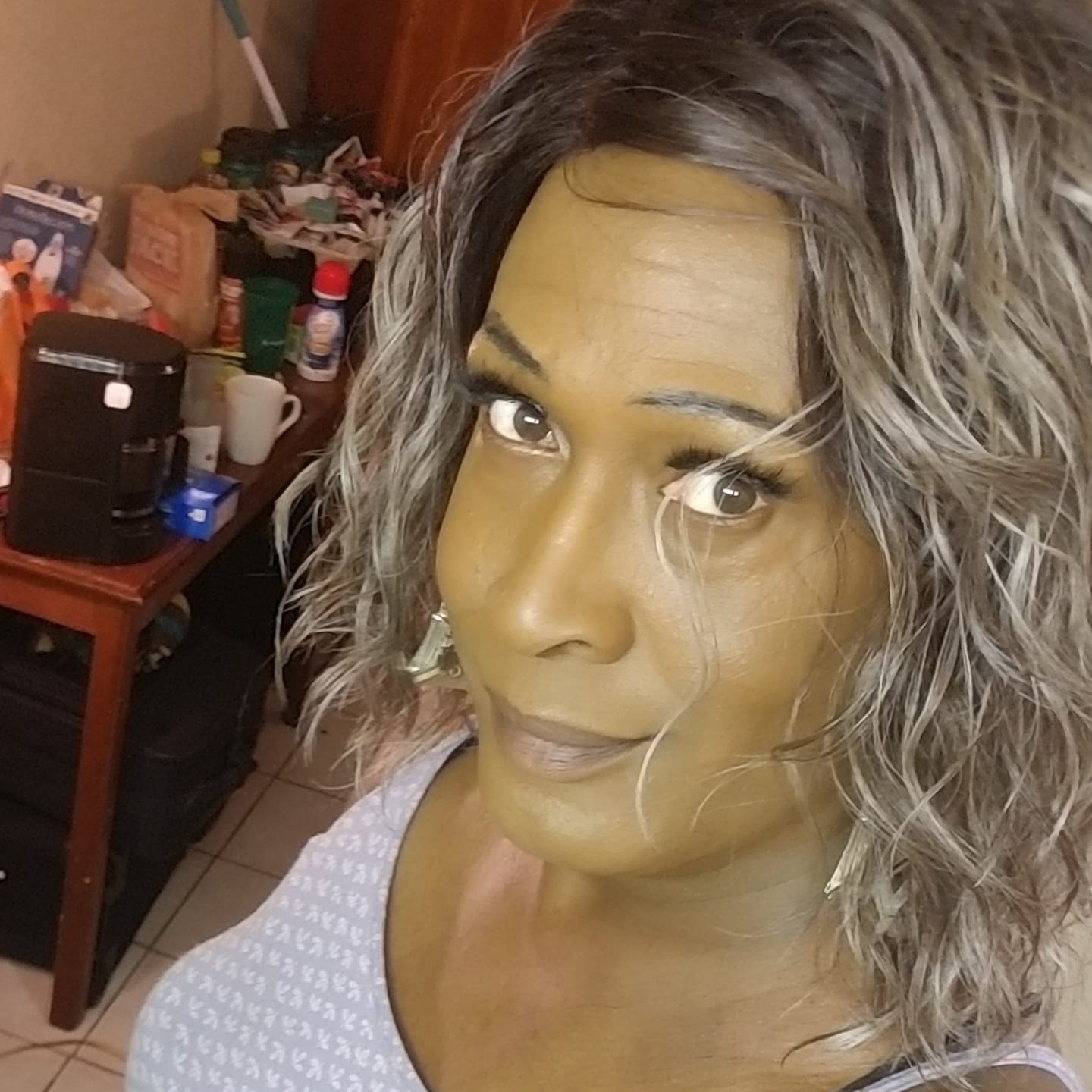 Spellman contends that decriminalization would ease the stigma of sex work.
"Stop bothering consenting adults," she said. "We're putting non-violent people in jail. There have been girls that have done up to seven years just for sex work."
But these days she prefers to operate alone and off the streets. She finds clients online.
"People think that it's all about the sex. A lot of the time I don't even have sex with my clients," said Spellman, a dominatrix.
"I have clients that have been friends to me for decades. One in Alabama goes by to see my mom from time to time. If the grass needs to be cut, I'd be like, 'Well, why don't you go cut it for her?' And she'll call me and be like, 'Your friend out here is cutting the grass.' I said, 'I know. Go give him a cup of iced tea or lemonade or something.'"
Another misconception about sex work, she said, is that it's easy money.
"Do you know how cumbersome it is to handle your own business?" she asked. "I am an old pro at it, but when you are branding yourself, that in itself is a marketable skill. I consider it work."
Spellman is also a policy and advocacy associate at HIPS, a Washington, D.C., group that "promotes the health, rights, and dignity" of people involved in sex work and drug use "due to choice, coercion or circumstance."
She has appeared before Washington, DC, officials to lobby for the decriminalization of sex work.
"I graduated with a degree in political science. I've never had a job in the political arena until now."