I wrote this story for the Dallas Morning News. It was published on July 14, 1996.
LA PLATA, Cuba – Near the end of a tortuously steep path, hidden in the shadows of the dark green forest, lies one of Cuba's most cherished treasures.
It is carefully guarded and meticulously cleaned by a staff of nine. Visits are by permission only. Photographs are generally banned. This revered hideaway – a simple wooden shelter – is tucked away in the Sierra Maestra, a rugged stretch of peaks along Cuba's southern coast. It was from here that a young lawyer named Fidel Castro led a ragtag band of rebels on what seemed a suicidal quest: to defeat 10,000 Cuban troops and topple a U.S.-backed dictator.
Now, nearly four decades after the rebels' victory, the Cuban revolution is seeing troubled times. Poverty has plagued much of the island since billions of dollars in Soviet aid was cut off in 1991. Meat, cooking oil and other basics continue to be in short supply.
Fed up, more than 35,000 Cubans fled the island in rafts in August 1994. Some continue trying to escape; three Olympic athletes and a police officer who hijacked a passenger plane have asked for U.S. asylum in recent days.
Such desperate conditions in Cuba make it all the more remarkable that Sierra Maestra campesinos continue to admire Mr. Castro. Despite years of hardship, they say they'd fight and die to protect their leader, now 69.
"For us, Fidel is the father. We're the children. And we're devoted to our father," said Luis Guerra, 61, one of thousands of peasants who aided Mr. Castro and the other rebels during the 1958-59 war.
Such undying loyalty to Mr. Castro helps explain how he has outlasted many of his bitter enemies, endured the fierce opposition of eight successive American presidents and survived this year's tightening of the U.S. trade embargo, now more than three decades old.
Mr. Castro's critics contend that he has stayed in power by creating a one-party state, crushing all opposition and making political dissent a punishable offense.
But in the green hills of the Sierra Maestra, campesinos say they remain faithful to Mr. Castro because the revolution brought real change to their lives. Workers built schools, health clinics and roads where there were none. Chunks of land were broken up and distributed to the poor.
"If it weren't for the revolution, there'd be nothing out here. We've taken great steps forward," said Luis Verdecia, a coffee grower who lives near the former rebel hideaway, called La Plata.
Campesinos concede they are poor. Their monthly rations – including 5 pounds of rice, 6 pounds of sugar, less than a pound of beans and a half bar of soap – are meager. But few here express bitterness toward the government.
"We're not so bad off," said Pedro Luis Sanchez, 73, who was a guide for the rebels early in the war. "Before the revolution it was worse. It was misery."
In the early 1950s, campesinos earned just $1 a day, and many worked only four months out of the year. Cubans suffered from typhoid, malaria, polio and other diseases. More than 80 percent of peasants were illiterate and signed their name with a thumbprint.
Today almost all Cubans work. The country reports having the highest number of doctors per capita in the world – one for every 200 Cubans – and the lowest infant mortality rate in the Third World.
"The revolution did many things, but most of all it gave people dignity," Mr. Castro told a crowd of farm workers in May. "What was a campesino before . . . aside from someone who was exploited? He was a pariah, a forgotten person."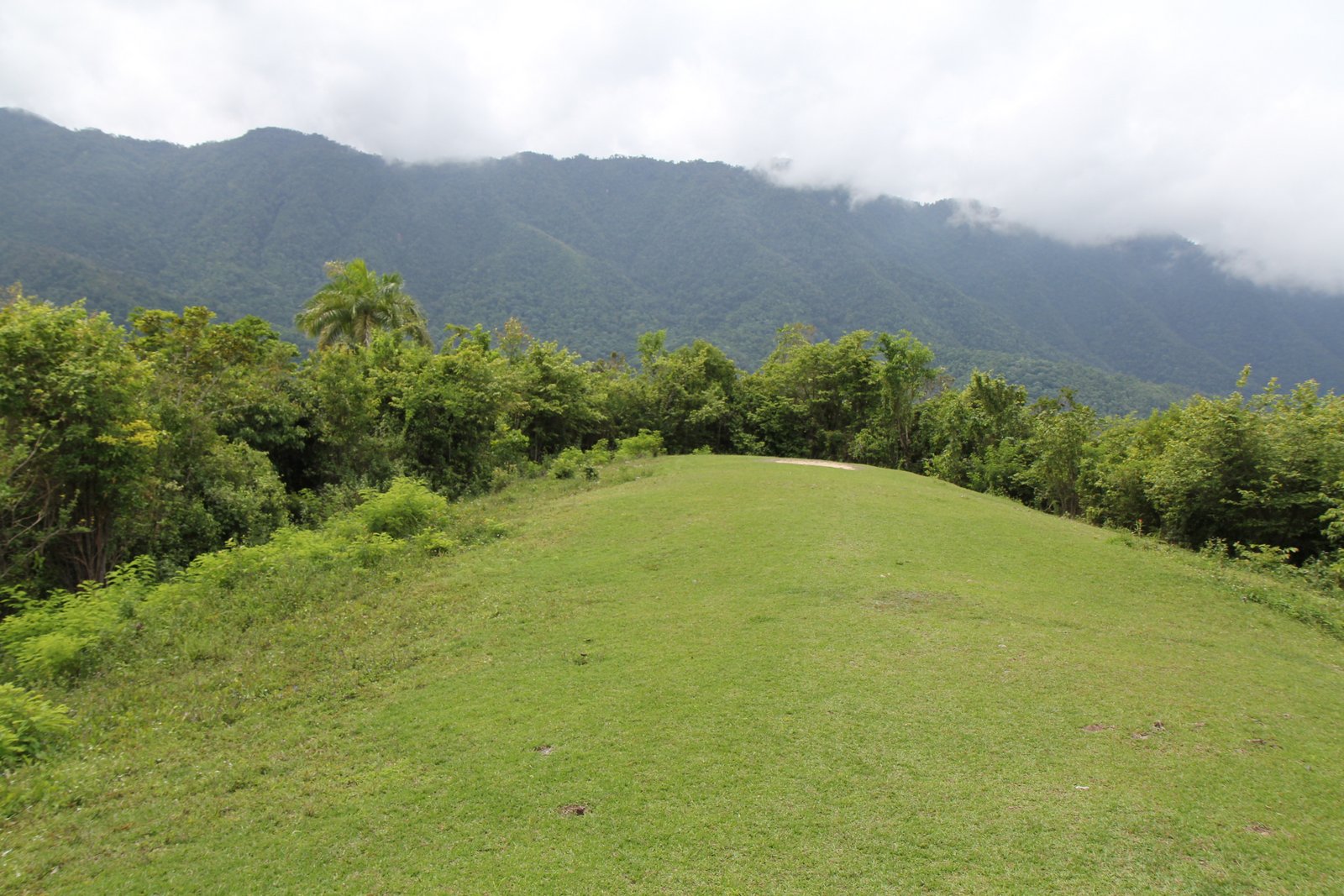 Mr. Castro and his followers began the revolt 43 years ago this month, attacking the Moncada army base in Santiago. The July 26, 1953, assault was a failure. Mr. Castro was caught and jailed, and he later fled to Mexico.
But he and 81 other rebels returned by boat on Dec. 2, 1956, vowing to topple Cuban dictator Fulgencio Batista. Today, their landing point at Los Cayuelos is a national park. A wooden walkway stretches more than a mile through tangled mangrove roots, crabs and muck to the spot.
On a recent Monday morning, a fisherman named Jose Fabret, 45, paddled by in a boat called Los 3 Amigos.
Stopping for a moment, he let loose a patriotic speech: "The Americans thought we revolutionaries would be gone after the Soviet Union collapsed. But they were wrong. We feel stronger than ever. And we'll defend this place with guns if we have to. Anyone wants to take it away, they'll have to kill us and turn us to dust."
That the revolution happened at all after the disastrous landing is something of a miracle. The rebels, half-starved and exhausted, crawled through the swamp, shedding backpacks and equipment along the way. The Cuban Rural Guard, following a trail of chewed sugar-cane stalks, found them three days later and killed all but 12.
The survivors fled. Mr. Castro and two others – Universo Sanchez and Faustino Perez – hid out in a sugar-cane field for five days, lying on their backs and covering themselves with leaves. Years later Mr. Castro would say, "There was a moment when I was commander in chief of myself and two others."
Even under those trying circumstances, Mr. Castro predicted victory, spending long hours in the cane field and whispering plans for the future.
The government already was announcing that he and his brother, Raul, had been killed. But they survived, thanks in a big part to the campesinos who fed and protected them.
Mr. Sanchez, who lives near Los Cayuelos, was up at 5 a.m. selling firewood the day the rebels came ashore. "They said, `Don't be afraid. We're good people. We came to overthrow the
dictatorship.' I said, `Fine with me,' and they all hugged me. Then they asked for water, and I took them to a well so they could fill their canteens."
Back then, there were no paved roads to Los Cayuelos, no medical clinics and only primitive schools.
"We worked for people who paid us barely enough to eat," Mr. Sanchez said. "There were no doctors, no nurses.
"My mother died in 1944 after giving birth. I borrowed five pesos from an old fisherman and paid a carpenter to make a coffin. He had to rip out three wooden planks from my house to do the job. Those were very bad times."
He said that after he helped the rebels, the pro-Batista Rural Guard burned down his house.
"They would have killed me if they had found me. I took my wife and went into the mountains to hide."
By the summer of 1958, the rebel forces were stronger. The government launched a huge offensive, dubbed Operation End of Fidel. About 10,000 troops, backed by artillery and the Cuban air force, streamed into the Sierra Maestra to hunt down the insurgents.
The Army of the Tyranny, as the rebels called it, got as far as Santo Domingo, a town of about 500 less than 10 miles from La Plata.
"The land beyond here was never taken. It's always been free," said Luis Angel Segura, a Castro loyalist in Santo Domingo.
Mr. Segura's grandfather, Lucas Castillo, and six other Rebel Army supporters were killed during the battle of Santo Domingo. The Castillo home – complete with rebel trenches dug into the floor – is now a museum.
Nearby, there's a camp for explorer scouts. A sign at the entrance reads, "Man should learn to defend himself and to make do with what he finds in the open air."
They are the words of Jose Marti, a revolutionary and Castro role model killed in 1895 while fighting for Cuba's independence from Spain. People in Santo Domingo take his words to heart. Gritty and self-reliant, they live off the land and cope with hardship.
So when Agusto Gonzalez, 48, didn't have money to buy a television antenna, he improvised, making one out of sticks, a tree branch, a rubber tube, aluminum and wire.
"It may not look like much, but it works," he said.
His ranch is filled with Robinson Crusoe-style devices. One contraption – made with a bicycle rim, a pulley, nylon string and a bucket – fetches water from the river, down an embankment about 20 yards away.
"You need something, you invent it," said Mr. Gonzalez, a coffee grower. "That's how we do things."
He and others concede that the revolution has seen setbacks. Many farmers are back to using oxen because they don't have fuel for their tractors. People cook over open fires. Electrical lines now stretch through much of the Sierra Maestra, but there's a shortage of lightbulbs.
Even so, campesinos manage. They turn used coffee bags into curtains. They use piles of sticks and branches to make pig pens. They improvise. They create.
When the former Soviet Union broke with Cuba, towns in the Sierra Maestra stopped receiving shipments of canned food and cereal. Unfazed, the campesinos simply started planting more rice and corn.
"There are many hardships, many shortages," said farmer Dominicia Torres, 44. "Sometimes the weather is bad. There's rain, mud. You take two steps forward and slide three steps back. But the revolution isn't to blame for any of that."
Mr. Gonzalez and his wife, Dora, live in a mud-colored wood-slat house along the Yara River. She grinds her own coffee with a heavy wooden club and stitches clothes using a 1982 Soviet-made sewing machine. His main tool is the machete; he has eight of them, of all sizes, stuck into the cracks of his wood-plank bedroom wall.
He's heard life is more complicated in the city, where some Cubans try to make extra money selling cigars, shrimp and other bootleg goods in violation of revolutionary laws.
"That fever for dollars doesn't exist in the Sierra Maestra," he said. "People don't think so much of themselves. They work together. They think of what the community needs."
Mr. Segura nodded.
"The expectation isn't that you should have a big house but that you'll have a roof over your head so you won't get wet," he said.
Education is a priority. On a recent afternoon in Santo Domingo, a group of children gathered on a neighbor's porch for an after-class homework session, led by the brightest students.
Yoannia Martinez, 12, read quietly from a sixth-grade text, sprinkled with patriotic messages. From Page 132: "Our motto will always be Country or Death!"
Cuba's shift to socialism enraged the United States, sent wealthy Cubans fleeing to Miami and triggered a U.S. trade embargo. But the campesinos of the Sierra Maestra remain grateful for the free schooling and other benefits.
"When my mother was my age, there were no hospitals. My mom gave birth at someone's house," said Oslaida Tejeda, 24, one of a few dozen residents in the mountain village of Jimenez.
Now pregnant herself, she gets regular check-ups, has already had an ultrasound, and plans to give birth at a hospital in the nearby town of Bartolome Maso.
Some Cubans feel so indebted to the Castro regime that they donate time and money to the government.
Clovilde de la Paz, 56, a cook in Santo Domingo, makes desserts in his spare time, sells them and hands over the proceeds to the authorities. His total contribution since 1994: 5,605 hours of labor and about $1,500, a small fortune by Cuban standards.
"I do what I can," he said. "I'm with Fidel."
Cuban exiles in the U.S. criticize Mr. Castro, saying he represses dissidents and stifles any attempts to form a political alternative.
Supporters of the revolution say such measures are necessary as long as Cuba has the United States as an enemy. And they vow that the revolution will survive well into the next century.
"There are always ups and downs, but I think things will get better and the revolution will move ahead," said Edith Verdecia, 37, a resident of Santo Domingo.
Cubans have been living under a severe austerity program – called a "special period in peacetime" – since the breakup of the Soviet Union in 1991. The crisis grew so severe in 1993 that scattered riots broke out in Havana, and some analysts predicted Mr. Castro's fall.
Cuban officials say the economy has improved since then. There are fewer blackouts, the tourist industry is growing, and the production of sugar, tobacco and vegetables is up over last year.
Now there's a new threat: the Helms-Burton law, a U.S. measure aimed at punishing countries that do business with Cuba.
But the law seems only to be inspiring deeper loyalty to Mr. Castro. Everyone in the countryside knows about Helms-Burton, thanks to government-controlled television.
"That law is very bad for all of us," said Angel Perez, 51, a campesino in Santo Domingo. "It sure won't get me to stop supporting Fidel.
"I'm not even a Communist," he said. "I'm not a revolutionary, either. But I am a Fidelista . I will always back Fidel.