I wrote this article for CubaNews. It was published in June 2009. (Download PDF).
Posing as a tourist, Yoani Sánchez strolled into a $153-per-night hotel the other day.
Her husband asked to use the Internet, but a hotel employee said it was reserved for foreigners.
Sánchez, 33, pretended to read a newspaper while capturing the entire exchange on video. It was posted on her blog the next day
and drew praise — and nearly 5,000 comments — over the next week.
"The skinny one is cunning," one visitor said. "What brilliance! What intelligence! What bravery!"
"Thank you, Yoani," wrote another, "for unmasking communism."
Sánchez, a thin, shy former literature student, said she started her blog as an "exercise in cowardice" in April 2007. Since then, Generación Y has exploded in popularity and gets 11 million to 14 million hits every month.
Some Cuban officials are suspicious of Sánchez's meteoric rise and say she's part of a U.S.-backed "cyber-army" aimed at destroying the Cuban revolution.
But that doesn't faze Sánchez, who says she's becoming so well-known in Havana that she can't walk the streets anymore without someone recognizing her.
"I bought sunglasses because I have serious problems with my privacy in the street," Sánchez told CubaNews over fruit juice and coffee at Havana's Hotel Habana Libre.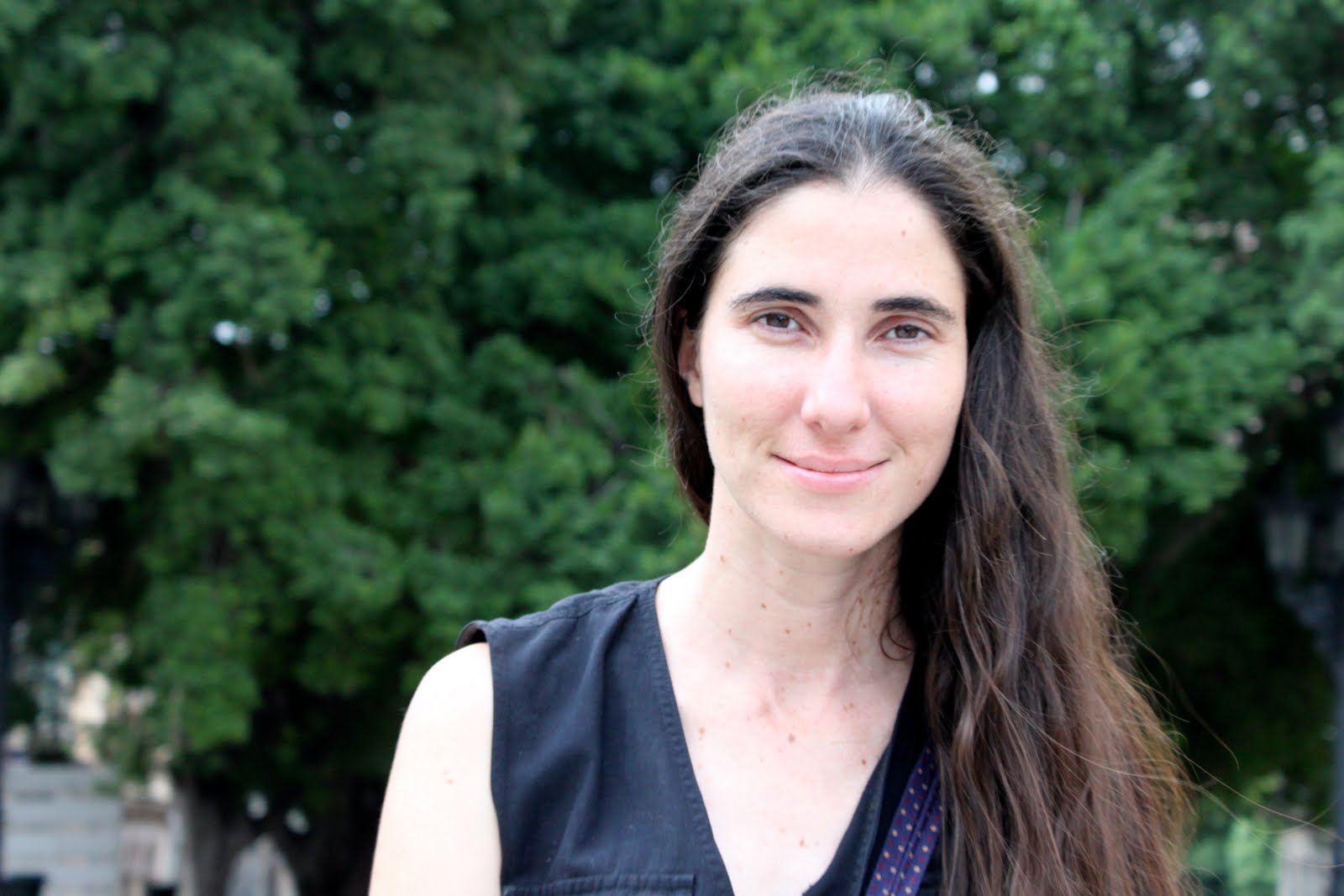 "Many people approach me. People of all ages, young and old. Government supporters and non-supporters. All kinds of people."
But so far, she says, "no one has come up to me to hurt or insult me. People tell me things like, 'Keep it up.' 'Hang in there until the end.' 'I read you.' 'I read you, but I don't entirely agree with you.'" she said. "The diversity of opinion is marvelous.""
CUBAN DIPLOMAT: YOANI IS A 'MERCENARY'
In 2008, Sánchez made Time magazine's list of the 100 Most Influential People. Her blog was among the magazine's 25 Best Blogs of 2009 and has won top international prizes.
But the authorities have refused to let Sánchez leave the country to collect her awards.
"She's a mercenary of the U.S. government," said a Cuban diplomat who spoke on condition of anonymity. "She's been manufactured by the enemies of the revolution."
Sánchez and U.S. officials deny such accusations.
Cuban authorities are taking no chances and block her blog from view in Cuba. And that's only made Generación Y more popular.
"There's nothing more attractive than that which is forbidden," she quipped.
In December, officials summoned Sánchez to a police station and reprimanded her. But that hasn't stopped her push for greater freedom
of expression. For example:
On Feb. 17, she helped launch a book by a blacklisted Cuban author.
On Mar. 29, she seized an open microphone at a Havana arts festival, criticized censorship of the Internet and urged all Cubans to leap over "the wall of control."
On May 1, she helped organize a "symphony of pans," urging Cubans to bang kitchen pots to demand more freedom.
These gestures of defiance may seem tame, but Cubans have been jailed for much less.
Authorities have the power to imprison even "pre-criminals" — people they fear will commit crimes in the future.
Sánchez said she doesn't worry about prison, telling us "I don't have anything, so I have nothing to lose.""
NO PARADISE FOR BLOGGERS
She is part of a broader movement that some call "blogoestroikia," taken from the word perestroika, a restructuring of the Soviet Union which led to the country's demise in the 1980s.
Sánchez and about 30 other bloggers based in Cuba regularly post biting commentary about life under socialism.
"Blogs are a way for young people to vent," says journalist Luís Cino, whose blog is called La Esquina de Cino, or Cino's corner.
"Remember we're talking about a country where the dictatorship 50 years ago abolished all forms of free expression outside state control. Living a lie and faking it is asphyxiating. You reach a point when if you don't say or write what you think, you explode."
But he said blogging isn't easy in Cuba, where 30 minutes of Internet time can cost as much as $12, amounting to two weeks' wages for many Cubans.
"Obviously, it's difficult to have a blog in Cuba, mostly because of limitations on access," Cino told CubaNews. "In hotels and Internet cafes, the connection is very expensive, besides being quite slow."
The Committee to Protect Journalists in New York ranks Cuba as the fourth-worst country in the world for bloggers behind Burma, Iran and Syria.
Some 1.3 million Cubans, or 11.5% of the population, had Internet access in 2008, according to Internet World Stats, a website that tracks Internet usage. But most of those could access only email accounts or websites based in Cuba, says Freedom House, a 68- year-old Washington organization that monitors freedom around the world.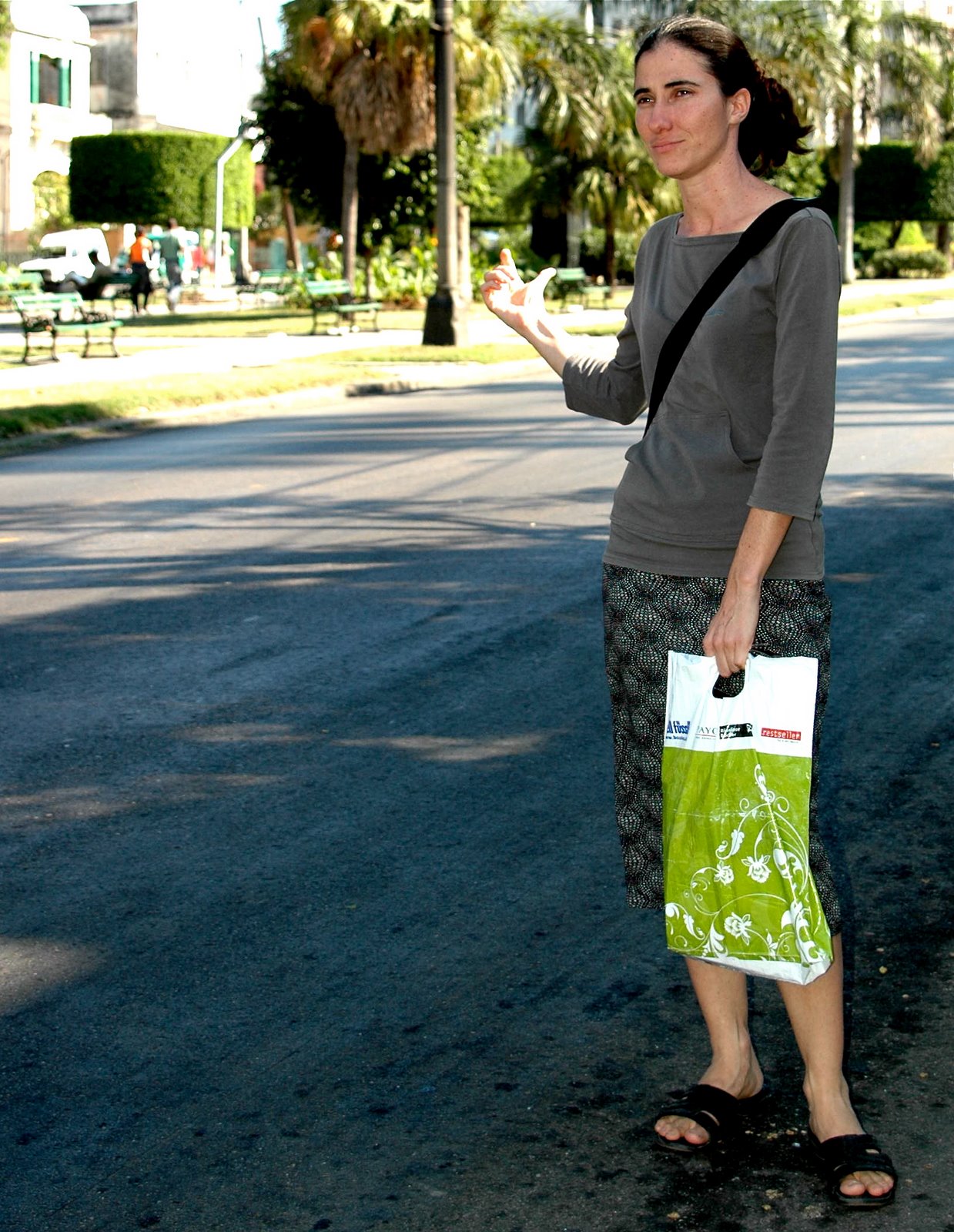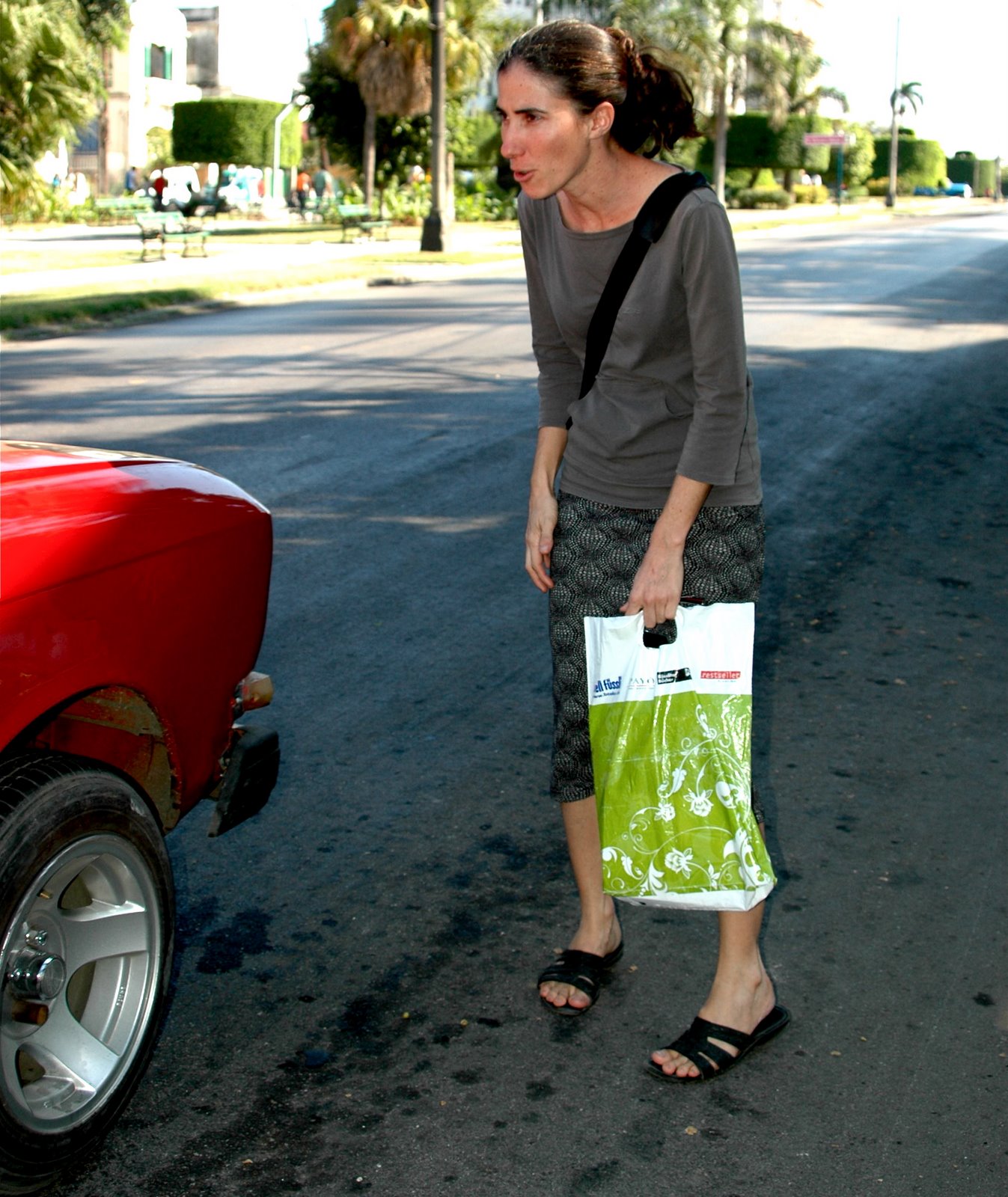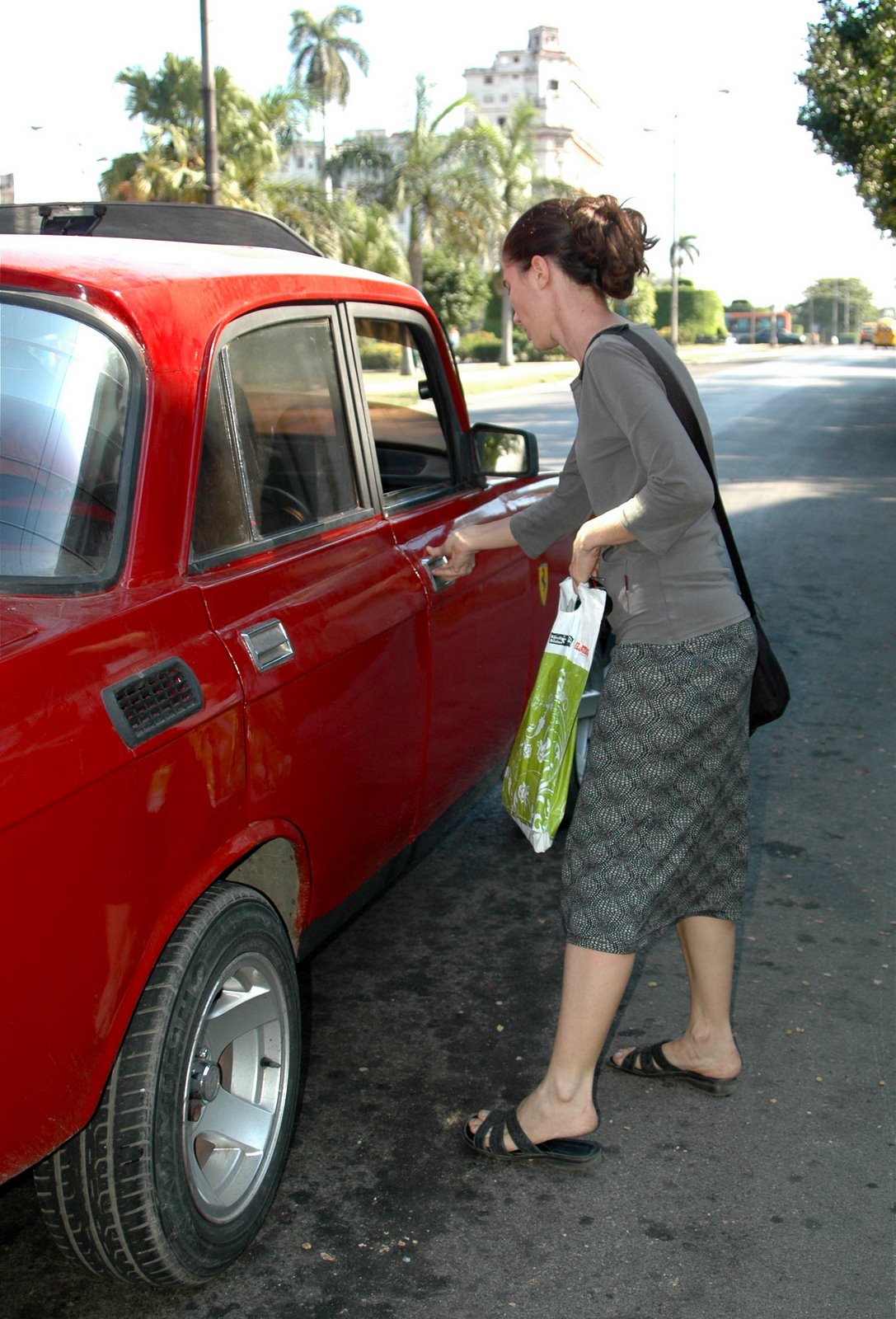 Far fewer people — only 240,000, or 2% of the population — had access to websites outside Cuba, according to Freedom House.
That compares to nearly 30% for the rest of Latin America and the Caribbean.
"Nevertheless," Cino said, "the regime seems quite worried about the blogging phenomenon, which affects its ironclad monopoly on information."
Some Cuban government supporters contend that Generación Y is part of an information campaign aimed at smearing Cuba, destabilizing the socialist regime and justifying an eventual U.S. military intervention.
Rosa Miriam Elizalde, two-time winner of Cuba's national journalism prize, calls Sánchez a "cyber-dissident" who repeats State Department criticisms and stereotypes.
Elizalde wrote May 6 that Sánchez portrays Havana as a "city in ruins," giving "the worst possible impression in the least space possible." She also questioned why the domain for Generación Y is registered to a German named Josef Biechele and asked how any Cuban could afford the "hundreds of thousands of dollars" it must cost to maintain.
Ernesto Hernández, a Cuban writer based in Spain, calls those accusations "laughable." Biechele is "an old friend of Yoani's" in Germany. He maintains her website and it
doesn't cost a fortune, Hernández said.
"Of course the server's not in Cuba, because if it had been, Generación Y wouldn't have lasted two seconds," said Hernández, editor of Penúltimos Días, a popular blog.
Biechele couldn't be reached for comment.
Cuban officials are sensitive to the foreign financing of opposition activities. The U.S. government, they say, has spent hundreds of millions of dollars over the past several decades trying to topple the socialist regime.
Hernández said Castro loyalists accustomed to state-engineered "propaganda" haven't figured out how to stem bloggers' rising influence, noting that "the blog phenomenon is an alien world to them, a godson of sordid conspiracies and suspect financing."
Sánchez, the mother of a 13-year-old boy named Teo, said Cuban authorities and other foes are trying to destroy her reputation.
"Some say I'm with the CIA. Others say I'm with Cuban state security. Extremists from both sides make those arguments," she said. "There are many defamation campaigns against me on the Internet. I have become radioactive."
But she said all she's guilty of is speaking her mind. "I'm not organizing terrorist attacks," she told CubaNews. "I don't have any weapons. I don't have a political program."
Hernández has never met Sánchez, but says she's an example for other bloggers.
"Well before Yoani became famous and won prizes, I was following her work," he said. "Her blog is, simply, the main reference point for the Cuban blogosphere."
Some revolution supporters say Sánchez is hostile and ungrateful for the free schooling and health care she's enjoyed all her life.
But bloggers scoff at such talk and hammer away at the socialist system.
"This system was worn out when the Berlin Wall fell," said Sánchez. "But it survives because of the whims of a group of elders in power. It's been a long time. I hope it won't be much longer."
In June 2008, Fidel Castro wrote about Sánchez's blog without naming her. He said her blog posts, "which are immediately spread by the imperialist media, are not the true danger." The danger, he wrote, is "that there are young Cubans who think this way, special envoys who weaken Cuba internally."
Sánchez said she doesn't worry about what Castro thinks.
"Fidel Castro became a part of my life's past a long time ago," she said. "We don't need any more leaders in Cuba. We don't need to wait for guidance from above. We need citizens."
And citizens should fight for a more open society, she said.
With that in mind, Sánchez went to the Hotel Meliá Cohiba on May 9 to secretly shoot video while her husband, Reinaldo Escobar, was denied Internet access.
"You know this violates my constitutional rights," Escobar told a hotel clerk. "Discrimination based on national origin is prohibited. It's as if they said here: 'This Internet is for the whole world except Mexicans.'"
"Aren't I right?" he asked.
"I'm just doing my duty," the clerk replied.
Two weeks later, Sánchez and other bloggers returned to the Meliá Cohiba and the hotel gave them access. On May 23, she wrote: "The ban seems to have been lifted. I may sound a bit boastful, but I think that if we had not raised a ruckus in recent days denouncing such apartheid, we would have been deprived of the ability to connect."