The FBI knew all about Joseph Biggs before the Jan. 6 insurrection in Washington, D.C. They knew he was a leader of the Proud Boys. They knew he had helped plan counter-demonstrations against Antifa in Oregon in 2019 and 2020.
Biggs, 37, spoke to law enforcement regularly. He gave them information about Proud Boys' activities and even asked for their advice on the best routes to take while marching through Portland, court documents show.
After the Portland rallies, Biggs stayed in touch with FBI agents in Jacksonville and Daytona Beach. In late July 2020, an agent in Daytona Beach asked Biggs to meet him and another agent at a local restaurant. The agents asked Biggs about Antifa networks in Florida. They wanted to know what he was "seeing on the ground." Biggs agreed to talk and he and the agents spoke often in the weeks that followed.
Biggs' willingness to help law enforcement cropped up again during the Jan. 6 riots at the Capitol. He and another Proud Boy "twice came to the aid of a police officer who was being beaten as he lay on the ground with a club by a masked demonstrator in a gas mask and a 'bright red hoodie.' When Biggs and his companion saw this, the two together grabbed the demonstrator off the police officer and threw him off to the side. Undeterred, the assailant ran back to the police officer and started to beat him again with the club. Biggs and his companion … again grabbed and 'chucked' the police officer's attacker. This time the attacker didn't return," Biggs' lawyer Dan Hull wrote in an April 6 document.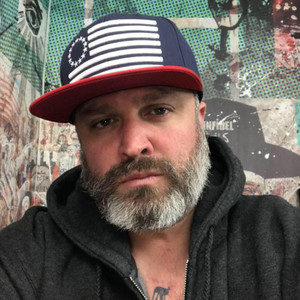 Authorities arrested Biggs at his home in Ormond Beach, Florida, on Jan. 20. He was later released pending trial. Court documents show his cooperation continued.
"Mr. Biggs has presented no concerns regarding compliance since his release from custody in our district. He has maintained compliance regarding his conditions of release and location monitoring and maintained regular communications with me," Charles Sweatt, of Pretrial Services in Orlando, said in a March 22 email to Hull.
But by then, the government's attitude toward Biggs had shifted dramatically. Even though he had been free without incident for several months, the authorities now considered him to be a top conspirator in the chaotic Jan. 6 insurrection, and "a grave danger" to the community "not only based on his own potential violence, but violence by others who undoubtedly still support him."
A U.S. District Court judge found that Biggs should be detained pending trial, writing, "Biggs is charged with multiple felony offenses, including one Congress has characterized under these circumstances as a federal crime of terrorism, and another that exposes him to a 20-year sentence."
Hull objected to the government's decision to keep his client in jail. He wrote:
On January 6, this defendant did not "storm" anything. He was not armed. He assaulted no one. He did not steal or damage anything. He did not threaten anyone. He did not resist arrest. He did not scream or yell at anyone. He did not urge anyone else to do any of these things. Except for "this is awesome" there is no record he said anything once inside that building. There is no indication that, like others present that day, he had any intent to enter the Capitol building until those last few seconds when he became part of a movement and flow of people who unfortunately did.
A federal grand jury accused Biggs and others of conspiring "to stop, delay, or hinder Congress's certification of the Electoral College vote on January 6, and to obstruct or interfere with law enforcement officers engaged in their official duties to protect the Capitol and its occupants while that was happening."
Biggs faces the prospect of being locked up for months before there is any resolution in his case.
Acquittal in federal cases is notoriously difficult. Only 2% of federal criminal defendants went to trial in 2018 and most – 83% – were found guilty, according to the Pew Research Center.
Prosecutors often threaten defendants with harsh mandatory minimum prison sentences "to strong arm guilty pleas" and many federal judges go along with it, according to the National Association of Criminal Defense Lawyers. An association report states:
The sentencing reform movement a generation ago disempowered judges and empowered prosecutors. Federal prosecutors have used that power to make the trial penalty too severe… Our system is too opaque and too severe, and everyone in it – judges, prosecutors, and defense attorneys — is losing the edge that trials once gave them.
Biggs' lawyer describes his client as a family man who has "friends and colleagues of all colors, religions, national backgrounds and cultures."
"Biggs loves and honors his family and community," Hull wrote "…He has primary responsibility for his daughter (who turns 4 soon) five days a week. His mother is a cancer patient, off and on in remission, and she lives nearby. Biggs moved to Florida two years ago to help care for her after she was stricken with cancer at a time when his stepfather had recently died. Biggs is an outgoing personality with strong ties in the community. Biggs served eight years as a Staff Sergeant with the U.S. Army. He was deployed in both Iraq and Afghanistan. He earned multiple awards for his service.
"The United States' argument to now incarcerate Biggs is pinioned on a handful of speculative, somewhat dramatic interpretations of certain 'new evidence' of 'instructions' Biggs gave on, before and after January 6. They are subject to several interpretations. Issues raised by his instructions by them can be resolved in discovery and at trial. Importantly, the FBI has known about his political commentary and role in planning events and counter-protests in Portland and other cities since at least July 2020 and arguably benefitted from that knowledge in efforts to gather intelligence about Antifa in Florida and Antifa networks operating across the United States."
"Nothing acquired by the government since his pretrial release on January 20 nor any of Biggs' actions since his release supports detaining him now."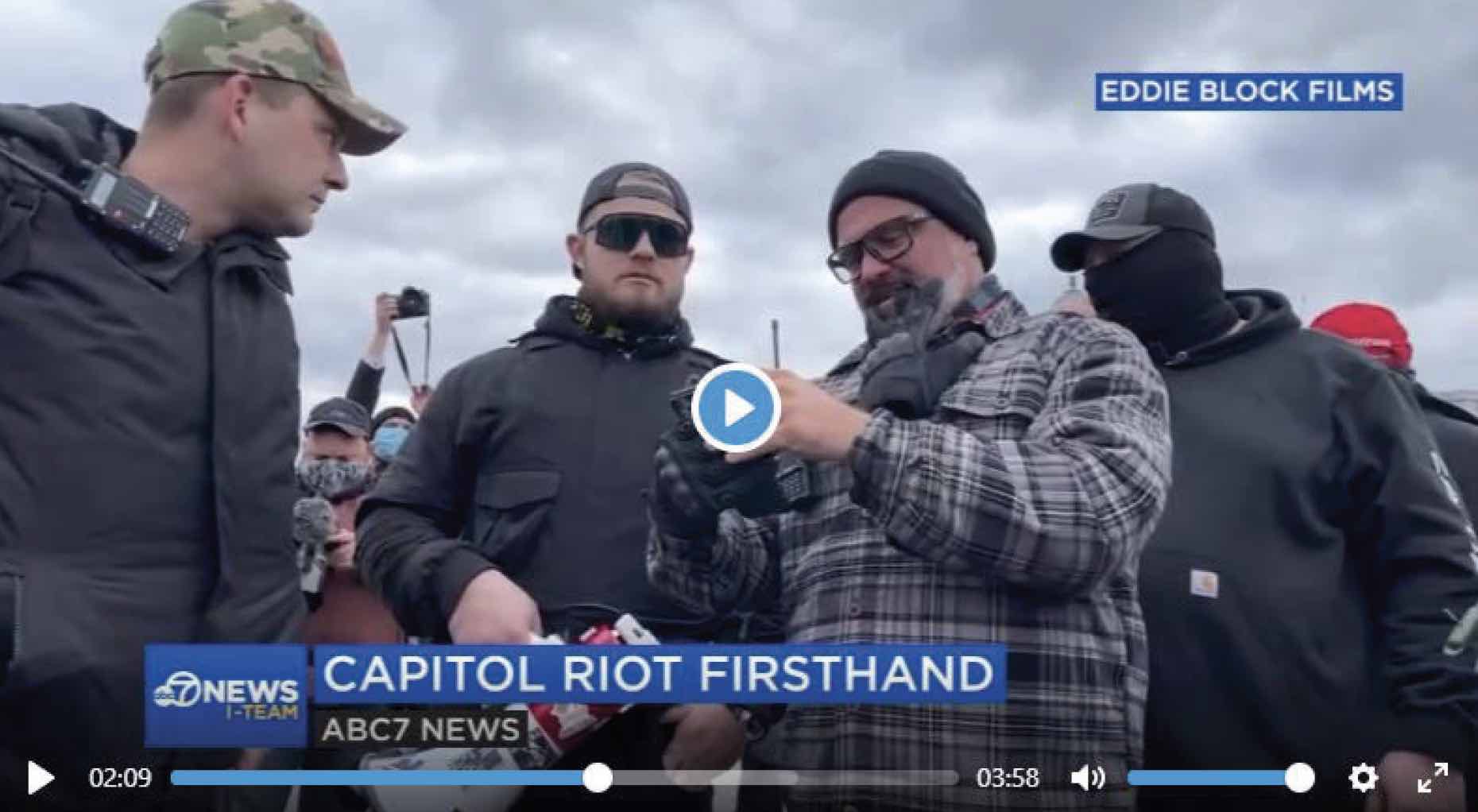 Joseph Randall Biggs was born in North Carolina on Jan. 8, 1984. His path to the Capitol insurrection went through the hell of war in Iraq and Afghanistan, struggles with combat-related Post-traumatic stress disorder, substance abuse, depression, divorce and a measure of redemption.
Biggs discussed his journey during a candid 2018 conversation with Douglas Karr, co-host of Veteran Cast. Biggs said he figures he had PTSD while at Fort Bragg in North Carolina, but was getting through it with the help of other soldiers.
"You know, it was a family like no other, you know, stronger than blood," Biggs told Karr.
But then the Army moved Biggs from Fort Bragg to El Paso, Texas, a routine transfer known as a Permanent Change of Station or PCS.
"When I finally came back from my last deployment in 2009 from Afghanistan, I get back to Fort Bragg and they go, you're PCS'ing, and you're going to El Paso," Biggs said. "And, it's one of those things that the Army does that I understand why they do it. They PCS people. They move them around from unit to unit because they don't want there to be a break in the chain of command…they don't want fraternization. And for me, it broke my heart and shattered me, you know. I'm in my 20s. And basically it was rougher than, you know, my parents going through divorce because I loved these guys more than I love my own family because when I was in, I didn't really ever hear from my family. I was always deployed. I was always in the field. So this was my family. Now, these guys in my unit were my family and I loved them more than anything in the world."
"And I still do, and I still keep in contact with these guys, but it really sent me down a, a dark hole because here I am driving cross country to an area that's in a completely different demographic. I mean, I'm going from an area, you know, in the Carolinas to being on the, you know, a border state in El Paso, right on the border of Juarez, where there are these huge cartel wars going on. And if you're a white boy in El Paso, people don't like you too much, you know, and that's just how it is. That's just how that culture is. And they don't warm up to you too easily. And they don't like the military being there. It's just how it is.
"They don't like the soldiers being around and being drunk and rowdy. And you can understand that. I mean, it is what it is, but I'm coming from this huge support channel of family. And I'm thrown into this environment where I'm already not liked. I'm all alone. I'm an NCO (non-commissioned officer). So I don't live in the barracks. I don't have a way to really meet people. And I'm by myself every day in this apartment. I drive on base. I do my PT. I soldier, kick ass, train, do all that stuff, your job. And then I come back and home and I'm left with nothing, but my own thoughts."
What started killing me was I started thinking the only way I could ever think about being happy was to think about, 'Oh, I remember that one time when me, and, you know, so-and-so did this and that,' but then I would start to think about combat and all this. And it just really took over. How I describe it … like this demon, this demon possessed me. And I began having these like night terrors where I would wake up in the middle of the night and feel paralyzed. Like I couldn't move, like someone was holding me down, choking me and suffocating me. And I remember like, you know, screaming and crying and not knowing what the hell is going on. And finally being able to get up and move around and just, I just started hitting the sauce like crazy day in and day out. And it got to a point where I did nothing but drink tequila. Like it was going out of style, like a bottle a day almost. I mean, it was out of control and I got it got worse and worse and worse.
During his conversation with Karr, Biggs recalled a frightening experience he had after going to a bar in El Paso.
"There's bands playing, there's a DJ outside," he told Karr. "And all of a sudden, I just remember, like closing my eyes and then opening my eyes. And I felt like there was no one around me. I felt all alone, but I could hear people talking. And I, I felt like my throat started to squeeze and swell up and I couldn't breathe. And I threw my beer down and I got up and I ran away and I jumped into my car, cranked it, and got on the road and started driving back to the house. And I came to this red light and I just started punching the hell out of my steering wheel so much that I have a scar here. Because I cut into my hand. And once I cut my hand, I started hitting the ceiling and it left these like knuckle marks. Because it has like that, that spongy foam stuff in the top that my card had anyways.
"And you can see these huge knuckle marks. And I was just angry. I don't know why, but I felt like I just couldn't go on anymore. And I went back home and I took an entire bottle of prescription sleep medication that I had been taking like one or two a night, just so I could sleep. Because I haven't been, I haven't been able to sleep for a while. I took the whole bottle, grab a bottle of tequila, chugged it. And I remember just going into the backyard and it's like a deserty kind of sand, and then there's this cobblestone wall we had in the back. And I climb up on this wall and I'm sitting there facing my back area. And at this point in time and I lived there in El Paso, there was no, no other houses out there.
"It was just a big wide open desert. And I just jumped off the wall and sort of walking into the desert and I was like, 'I'm just going to die out here. I don't really care anymore.' And out of nowhere, my freaking phone rings and this girl, Becca, that I knew in South Carolina when I was young, she says, 'I don't know why, but something told me to call you. I got this feeling like you're in trouble and you just need help.' And, and somewhere, somehow in my incoherent rambling, I guess she was able to find out where I lived. We hadn't spoken in years, you know? And she somehow found out the address that I was at.
"And I woke up in the hospital, my stomach had been pumped and they saved my life. I could have died. And you know, when I woke up, my 1st Sergeant was there and platoon Sergeant and they, they go 'Sgt. Biggs you tried to kill yourself' and I go, 'Nope, I got too drunk and took too many pills on accident.' Yeah. And, you know, I put on a mask and they said, 'OK, we'll see you back at the unit.' And I realized at that point in time that I was able to, you know, trick people and be able to lie my way through the issue I had, I guess that's easiest way to put it. And you know, if they would've known that I tried to kill myself, I would have gotten booted, you know, and I would have been known as that guy who couldn't hold it together and who was just, you know, a reckless, you know, little crybaby bitch in a sense, you know?
"And, I went back to work and, you know, there were rumors and whispers and all I did was I came in stronger during the day. I laughed and joked with everybody and eventually it just became one of those things that no one ever knew. And I went home every night and I cried myself to sleep all the time, hating myself, just becoming an extreme alcoholic, violent person, and just hell bent on, you know, destroying myself. You know, if I wasn't going to literally kill myself, I was going to drink myself to death. I just really hated myself for some reason."
Biggs said he went to psychiatrist and "they start medicating me and then it got worse.
"Then it became uncontrollable. It didn't matter. I would just snap. Now it was starting to affect in my work. Now it started affecting everything now will became this extremely volatile, violent person who was just a ticking time bomb. Like, you know, and at this point in time, I was, you know, I'm 5-9, 220 pounds, with hardly any fat on me and rock solid. I wasn't a little dude, you know, I could definitely kick some ass and that's not good to … be that loose cannon, like I was.
"Every day I would wake up, I'd put this mask on. It would cover who I am, this person, who's depressed, wants to kill himself and hates his life. And I'd put this mask on and become someone else who was just, you know, the happy Staff Sergeant Biggs guy that everyone loved."
Biggs said pills didn't help him.
"I end up having all this medication that the Army has given me, which gives you suicidal thoughts, violent tendencies, you know, angry behavior, nightmares, night terrors, you know, basically medication that you would want to kill yourself. And then I take all these painkillers to numb it.
"Eventually, my time came to an end and, I got out and I decided to go back to the Carolinas, where my mom was at the time and stay with her for a little bit until I could find a place in Charlotte. I don't know why I wanted to live in Charlotte, but I did for some reason. And I go stay at my mom's and it doesn't get any better.
"And, one night I remember just, I was playing Nintendo Wii or something like that. My mom had a Wii, I don't know why. And I was playing like Super Mario Brothers or something in this room that she was letting me stay in until I got my crap together. And I remember grabbing my gun and like walked out in the woods. I was like, you know what, I'm just done. I'm done suffering. I hate my life. And I walk out in the woods and I put the AR in my mouth and go to pull the trigger and nothing happens. And I just kind of fall to the ground and I get extremely scared and I start hyperventilating and screaming. And I'm like, I look up at the sky with tears in my eyes. And I'm like, why God? Like, why, why do I f'ing hate myself so bad? I left the gun on the ground and I ran back into my mom's house, snuck in there, go upstairs.
And I remember walking into the bedroom or the bathroom, and I threw my hands out on the calendar and I'm looking at myself and I'm going, what the f is wrong with me. I used to be this guy that everyone loved. And now I have to pretend to be that just to get through the day. So I look normal, so no one asks questions and sees that I'm this suicidal maniac that, you know, just a ticking time bomb. And when I threw my hands down on the counter, all those pill bottles fell over and I went, that's the only thing that's really changed in my life, other than the normal change that would happen after seeing a bunch of crazy stuff. But these pills, and I took these pills and I flushed them down the toilet or threw them in the garbage. And, haven't taken a single pill since then.
"I literally just broke my hand a few weeks ago in Austin, Texas when I went back there to go take care of some business. And I didn't take any pain medicine. My hand's broken. I got two broken knuckles and the doctor goes, 'You need something.' I was like, 'I'll just deal with it.' And this day, I refuse to take any medication. And until this day I do not have those issues. I've learned I was getting suicidal thoughts before the medication, but then I started taking it and it really escalated to a point. And then once I stopped taking it, I just had to look myself in the mirror every day and go look, you're not a bad guy. You're not this violent shitty person who constantly destroys relationships.
"I was literally destroying everything around me and when I stopped taking that stuff and I was able to just man it up and look myself in the mirror and go, the only issue that there really is just myself. I need to learn to love who I am now. And, you know, yeah, I've changed. The new me is not a bad guy. And if I can just do without all this medication, if I can just stop self-medicating and just learn to get to the root of the problem, I can figure this out and over years, I just had to learn to talk about stuff. I had to find others that were going through similar things. And I had to talk about it."
"So, you know, a message, a lot of people out there, if you're going through this, you got to find people to talk to because you're not alone. And it's a selfish thing that we do. We take this pain that we have and we hold it on. We hold on to it ourselves and we become selfish. We go, 'No, this is my pain. And no one else knows what this is like.' But that's complete and total BS. That's why I've been so vocal the last year, really talking about my stuff, because when I talk about it, I feel better. And then when I get feedback from people that go, I thought it was just me and they'd come over and give me a hug or something like that. You know that you're able to help people.
"I've been able to rise above. Look at myself in the mirror and be honest with myself and really conquer that. You know, it worked out. I had to go through hell and back, but man, it's worth it."
After getting his life together, Biggs found work as a writer, podcaster and radio personality. Court documents state:
"He has worked for Right Side Broadcasting Network, a pro-President Trump online channel, and InfoWars. He has also been self-employed. Biggs is married but has been separated from his wife for a period of four years.
"In 2018, he moved from Austin, Texas, to the Daytona Beach area. He relocated primarily to be near and care for his mother, a cancer patient whose husband (and Biggs' stepfather) and day-to-day caregiver had passed away shortly before. Biggs also brought with him from Texas to Florida his one-year old daughter. His daughter's biological mother and Biggs' estranged wife soon followed Biggs to Florida. The two parents for some time now have shared custody of their daughter under an arrangement in which the child is physically with Biggs days during the workweek and with the child's mother on the weekends. In recent months, his daughter spends each night with either Biggs' mother or the child's mother."
Further reading: