The Select Committee to Investigate the January 6th Attack on the U.S. Capitol today heard from police officers who faced pro-Trump supporters storming the building.
"The physical violence we experienced was horrific and devastating," Capitol Police Sgt. Aquilino Gonell told the committee.
Speaker Nancy Pelosi said in a statement:
The violent domestic attack on Congress on January 6th was the worst assault on the Capitol since the War of 1812 and the worst domestic assault on American Democracy since the Civil War. We are facing a radically new threat in the kinds of forces that combined to attack our government on January 6th. The future of our democracy is on the line. This assault was an attempt to overthrow the government.
We need a comprehensive investigation as to who organized this attack, who paid for it, how they nearly succeeded in overthrowing a presidential election, why they did it and how we must organize ourselves to prevent anything like it from ever happening again.
U.S. authorities have arrested more than 535 people in nearly all 50 states for crimes in connection with the breach of the Capitol Building. More than 165 people have been charged with assaulting or impeding law enforcement, according to the Justice Department.
U.S. Reps. Louie Gohmert, Matt Gaetz, Paul Gosar and Marjorie Taylor Greene defend the insurrectionists. They held a press conference today outside the Department of Justice to demand information about treatment of defendants arrested in the Jan. 6 breach of the Capitol. Journalist Zachary Petrizzo later posted a video showing the lawmakers rushing to leave the event after it was broken up by protesters.
Also today, the lawmakers said that they were denied entry to a Washington, D.C., jail where defendants were being held.
TRESPASSING: GOP Reps. Marjorie Taylor Greene, Louie Gohmert, and Matt Gaetz are denied entry to a corrections facility holding January 6th prisoners. pic.twitter.com/DCxUkvamzC

— The Recount (@therecount) July 29, 2021

Earlier, they had complained to U.S. Attorney Merrick Garland:
Several defendants have already made plea agreements, yet it does not appear that either they, or their counsel, have had access to this potentially exculpatory evidence. Every American citizen has a constitutional right to all the evidence before making any decision to go to trial, plead no contest, or plead guilty. In our oversight capacity over the DOJ, we have asked multiple times for information only to have our inquiries ignored.
In addition, we have concerns about reports of the conditions of the prison where these detainees are being held and whether, in fact, there have been instances of abuse inflicted by other prisoners or guards. We also have questions regarding whether some have been or are currently being
imprisoned in solitary confinement for the purpose of punishment or as a means of cruel and unusual punishment.
U.S. Rep. Louie Gohmert stated:
"This should chill every American. One would expect to see abuses of political prisoners in tyrannical third-world countries, not the United States. But we don't know what of these claims are true because this administration refuses to answer basic questions and give accountability for what appear to be their vengeful actions."
Speaker Pelosi contends the Republican lawmakers are lying about Jan. 6. See Pelosi's argument.
Meantime, Jan. 6 defendants face the daunting task of going up against the federal government. Some are appealing to the public for money to pay legal fees and other expenses.
The family of Ron Mele has raised $20,561 through a Christian crowdfunding site called GiveSendGo. His wife states: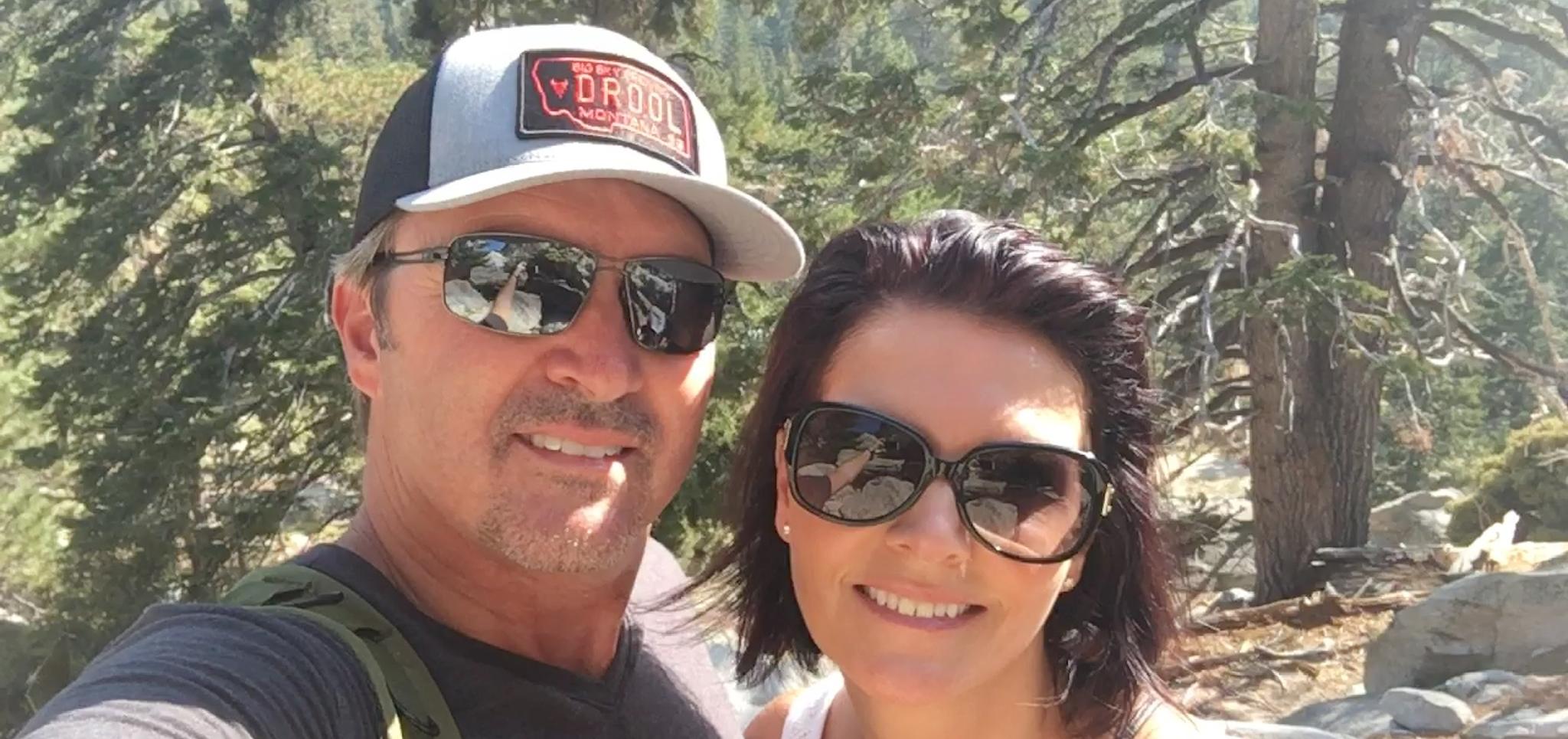 Please know that he did not enter the Capitol building! He only went there to peacefully support our President. He is 52 years old, an amazing husband and stepfather of my two teenage children and volunteers at our church. He was just terminated on June 15th from a good job, lost our medical benefits and are forced to sell our cars. On February 19th at 6:00AM our house was raided by the FBI and it was terrifying. After almost 4 months of silence, on June 10th he received a phone call from the FBI stating he had a warrant for his arrest and needed to turn himself in within two hours. Thank the Lord he was able to be out on bond. He has also lost his 2nd Amendment protections and his CCW permit was suspended. Meanwhile, his name is smeared all over the media. We have retained a powerful attorney and are preparing for a long fight for his freedom. God's provisions have opened doors and offered some Peace through this but we cannot do this alone. Please support us through Prayer, sharing this link and donating whatever you are able to. All proceeds will go to his legal team. This affects us all, United We Stand, One Nation Under God! Thank you from the bottom of our hearts.
"God is our refuge and strength, always ready to help in times of trouble."
Psalms 46:1 NLT.
The children of Kelly and Connie Meggs has raised $143,693. Their crowdfunding site states:
On February 17th, both my parents, Kelly and Connie Meggs were arrested in relation to the events at the Capitol on January 6th, you can Google their names if you wish to find more to the story(albeit, the mainstream media is lying, evil and deceitful), but I am sure you know who they are. This has left me, my sister, my 10 year old nephew, and my 2 year old niece without our parents and grandparents. We have income less than $10,000 a year combined and have to pay the mortgage, utilities and grocery bills to keep our farm. This money will go towards keeping our land, feeding our animals(horses, goats, donkeys, dogs, etc), keeping food on our table, bills as well as legal fees.. We are a good Christian family, I am active in my church as well as my mother who gave her time to helping those in need at a religious thrift store. My parents are good people who love their country and wanted to support their president, Donald Trump, and did nothing wrong.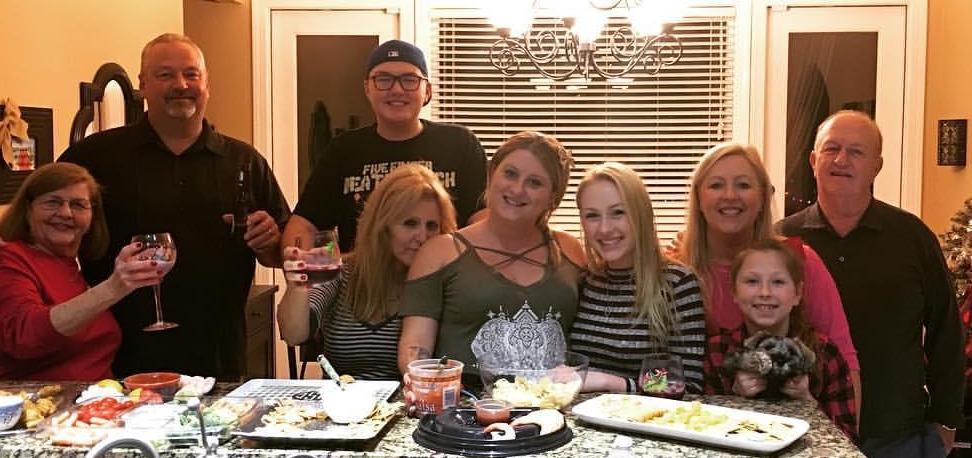 April Jensen said her family is struggling to recover after her husband, Douglas Jensen, was arrested. See DOJ's statement of facts. She wrote:
The events of January 6th, 2021 have devastated our family of 5, as it did many other Americans! My husband was arrested in our home state on January 8th, 2021 and incarcerated here until he was ordered to DC. He had been incarcerated in DC since early February! We had went from a 2 income household, with him being the main provider, to only my income for the last 6 months! I have somehow maintained everything we have worked so hard for in our life together over the last 25 years!
My husband was finally released on July 14th, 2021 on bond awaiting "solution" to his case! He is on house arrest and is ordered not to work! Any help would be greatly appreciated during this hard time of our lives!
God bless you all!
The family of William Isaacs, a 21-year-old firefighter trainee, also appealed for help. Her family wrote:
William was a member of the Oath Keepers and was asked to help escort speakers and render aid to people who might experience dehydration or other medical issues that are often encountered in mass gatherings. William agreed because he anticipated the experience would be helpful EMT-related training. He also looked forward to a mini-vacation to the Smithsonian Museums. On top of all that, William hoped for a chance to be close to the President of the United States. He was excited, as any normal 21-year old kid would be.
Some of William's wish came true. He did hear the President speak. Indeed, he proudly stood within 100 feet of the stage where the President spoke. Despite the chilly January day, William was filled with a warm feeling of pride, both for himself and his country.
But a day that began as a dream-come-true ended in a nightmare from which William is still struggling to awaken.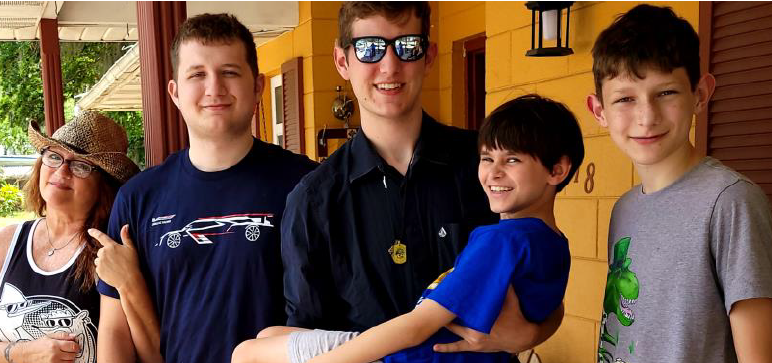 January 6th, William, with hundreds of thousands of American patriots, marched towards the Capitol, with men and women of all ages, citizens who not only took the time to vote, but who took time out of their lives to listen and learn and be informed and to try and make a difference in a country that they loved, to fight to be heard in a gray, dismal season where people's voices were being shut down, where free speech was being stifled by Twitter, Facebook, and other social media and main media platforms across the country.
When William arrived at the Capitol steps, he was pushed with the crowd towards the doors on the Eastside of the Capitol. While media has widely broadcasted photos from the Westside, there were no barricades on the Eastside, no "do not enter" signs, no signs or signals of any sort indicating that the Capital was closed. The doors were not barred. William followed others inside without any knowledge or belief that his actions were in any way improper.
Inside the Capitol, William walked around taking photos of himself and people around him. He did not hurt anything or anyone. He did not break the law.
There were some bad people at the Capitol on January 6th. There were also some good people who did some bad things that day. But there were also some good people who did not do anything wrong. William is in this latter group. William did not take or damage any property, or engage in violence or physical altercations with anyone. He came, he saw, he filmed, he left.
Now William is in a fight for his freedom and for his future. Because of his affiliation with the Oath Keepers, the Biden administration has accused him of conspiring to obstruct Congress. They allege that he and other Oath Keepers entered into an instantaneous unspoken conspiracy to commit a crime at the moment they entered into the Capitol. In other times, in other political seasons, these charges would have been laughed off as preposterous. But no one is or should be laughing now. The prosecution team — who wants to put William in prison until he is an old man — is funded by more than $50 million.
Scarier, the prosecution team is backed by the political will of the establishment. A poison and insidious sentiment infects the executive, judicial, and legislative branches of this government, who seem to react from an imbedded belief that in order for them to survive and maintain their hold on the reins of this Country, people like William must lose, must be imprisoned, must have their voices forever shut.
William is facing an arduous and unfair fight. He is facing a superior foe, an opponent from a much higher weight class who is trying to imprison William for many, many years – years in which he hoped to build a career and a family. The opponent is even more dangerous because it believes its "truth" is the only truth; its ears are closed to anyone who has the audacity to even question its views.
It is almost incomprehensible that the charges against William are predicated on the allegation that he violated the Constitutional principles he loves so much. It is certainly demoralizing. Imagine: one day you are a relatively care-free 21-year-old going to D.C. for a mini-vacation with your aunt and uncle, and the next day you are being chased down by the FBI and accused of being a terrorist. How did this happen? What can I do? How do I go on? How can I win this fight? Imagine the questions. Imagine the anguish.
William's father, who was a firefighter himself, passed away prematurely two years ago. Because his death was premature, there were inadequate resources to provide for William and his two younger brothers. Suddenly, William was cast into the role as the elder of the family. He now lives with his grandmother and is a caretaker for her. They barely have income to subsist, much less to pay the massive legal bills they are facing.
Without your help, the verdict is preordained. Without your help, William has no chance of due process or fundamental fairness in his case. Without your help, William's future will die, and a little of this Country will die with it.
To combat the charges against him, William has assembled a defense team of lawyers from both sides of the political aisle. Every member of his team believes in the First Amendment and other Constitutional principles that are endangered by this prosecution. William's defense consists of 8 lawyers and many other paraprofessionals, who are gathering, organizing, and preparing to use information gathered from across the United States and, indeed, the world.
While they come from different political perspectives, their passion and belief in William and his defense are equal and unwavering. Both are committed to William and his cause. Both are contributing their time and energies without expectation of the fees they usually receive. But they cannot do it alone. They need the assistance of other lawyers and paraprofessionals. They need IT professionals and experts from various fields. They need document organization devices and software and personnel as they gather and organize the vast amount of information that has been produced by the government and they are now actively engaged in gathering elsewhere.
Please help. Any donation that will aid the defense of William and this country is appreciated. Thank you.
Andrea Fairlamb has raised $7,693 for her husband, Scott. He wrote:
My name is Scott Fairlamb and on January 6th I traveled to Washington DC to attend the "Stop the Steal" rally. What I witnessed at the rally was a sea of America loving, American Flag waving Patriots who came together from all over our great nation in support of our 45th President Donald Trump. All races, sexes, old and young cheering in what was the greatest gathering of solidarity I have experienced in my life thus far. The events that transpired after the rally I am not at liberty to discuss as the investigation is still on going.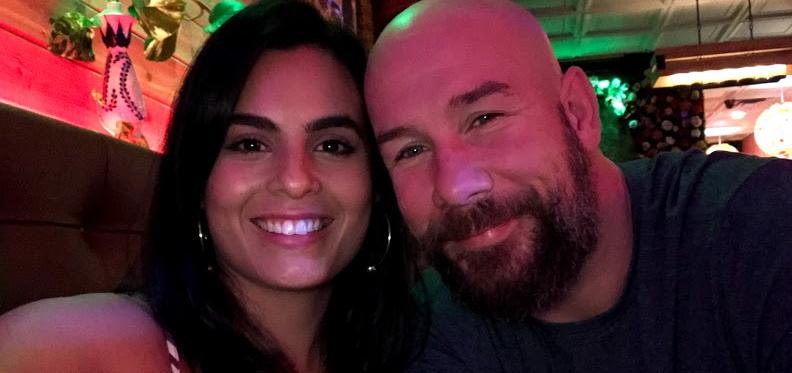 What I can tell you is that I have been detained since January 22nd and since then:
-I haven't seen my family
-We have lost our business, which is our family's main source of income.
-I suffered a heart attack
-I continue to fight Leukemia with daily chemo pill treatment.
-I am locked in my cell for 26 hours straight every other day.
-I have lived in solitary confinement conditions since 3-16
Fairlamb Fit, a 24 hour training facility that I poured my blood, sweat and tears into has unfortunately had to close its doors and hand over the keys. This closure is a devastating blow to what was our family's main source of income. As if that wasn't heart breaking enough, our house that my newly married wife and myself just purchased in 2020 could be next. Mortgage payments, medical insurance, lawyer fees, and monthly bills have now come to a boiling point.
We swallow our pride as we graciously ask for your support to help us save what we have worked for our entire lives, our home. Any donation is appreciated and will certainly be paid forward once we get back on our feet.
God Bless You & God Bless America
Others raising funds on GiveSendGo include:
Joseph Hutchinson, who wrote:
I was at the Capitol Riots on January 6th along with some of my friends. We had gone there to support President Donald Trump at his rally, and while we were there, the police viciously attacked us with chemical spray, CS gas, and beat us with batons, along with other acts of physical violence. We defended ourselves, and as a result, we have now been arrested by the FBI. We are trying to get money together for our court costs and a lawyer who is willing to fight for us, because Lord knows we're gonna need it. If you could help, we would be so appreciative. If you aren't able to donate, please at least keep us in your prayers, and help us spread the word about what is being done to us and hundreds of other American patriots; we need our voices heard, and they're trying their best to not allow our story to be heard. The media is very one-sided and trying to paint us out as monsters, when we were solely there to support our President, and that resulted in being forced to protect ourselves.
Michael Foy, whose mother wrote:
I am raising money for my son, Michael Foy a Marine Veteran. He was locked up in the Washington DC deplorable jail without bond as a Political Prisoner for almost 6 months. On July 3rd he was finally released after much help and is now on GPS monitoring at home and unable to work, pay bills and make an honest living. His life has been destroyed along with his reputation.
Michael went to see the president speak in Washington DC on January 6th like so many others. Many lies have been broadcast by the dishonest media and dirty politicians of what really happened that day. Five people that day died and many people were trying to protect them and save them. Do not believe what you hear in the news. Stories are twisted and false. The truth is finally starting to come out thanks to people like Julie Kelly, Pete Santilli, Justice for J6, Attorney John Pierce and more.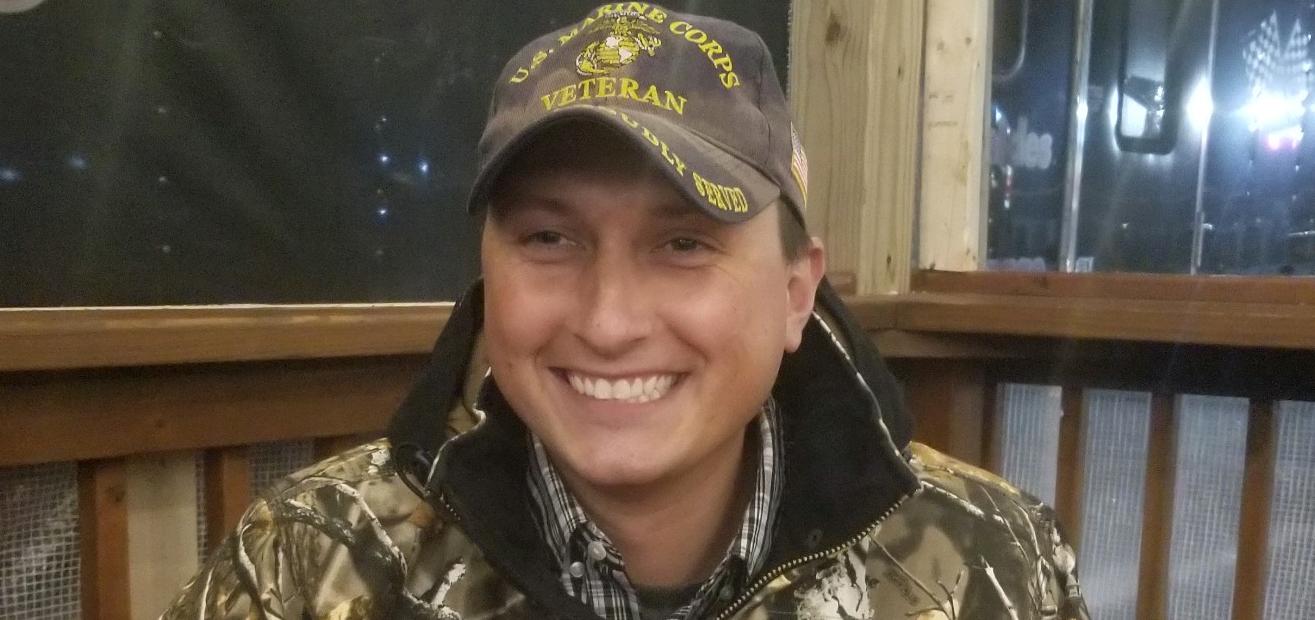 Since Michael has been incarcerated, he lost his job and home while bills still continued to pour in and have had to be paid. His bank account has since been emptied and I have had to step up and try to continue to pay all bills so as he might have a life after January 6. Me and my family can only do and give so much. This has been a huge strain on everyone. This is way beyond our family means and has been a disheartening event in all our lives.
We also know that his trial is gonna be very long and costly as he will need many expert witnesses, investigators, evidence review and extra attorneys. We have been quoted over $150,000 just to retain an attorney for trial as a start. He deserves fair representation. Everyone deserves there day in court. MICHAEL IS A GOOD PERSON AND WOULD DO ANYTHING TO HELP SOMEONE IN NEED OR TO SAVE A LIFE. The truth will come out in trial as to what really happened that day. Please consider helping.
Any donation would be much appreciated.
Thank you for your patriotism. God bless.
Timothy Hale. His GiveGoSend page states:
If one ever wondered what a clear violation of a man's 1rst amendment rights looked like, look no further than Timothy Hale. In the 2021 era, you can now be jailed and detained based on words alone. Tim was arrested on January 17, 2021, and placed in the county jail. Tim was then transferred a few days later to a 2nd county jail in his home state before being picked up by the marshals and brought to NY, OK, to WVA then to VA, and finally to DC where he contracted COVID. He has been denied bail twice and now in an egregious decision by the appellate court, denied a 3rd time. (See DOJ's statement of facts in his case)
The 1rst amendment is very clear and if it means anything it means this; It means that a state or government has NO business telling a man who sits alone in his own home what books he should read, what words to say, what political party he so chooses to support. In a simplified paragraph, the 1rst amendment means the following: We the people have the right to the freedom of Religion, Speech, Press, Assembly, and Petition the Government.
Tim has not been charged with any violence, he has no criminal record worth noting, and yet this government continues this unlawful detention due to books, words, and thought crimes.
Tim like the many others sitting in the DC deplorable jail has been denied all rights to a speedy trial and any due process. And because of this atrocity, Tim has lost his housing, his job he has been kicked out of the military, and has zero income coming to cover certain expenses.
Tim's family support and any resources are very small but those surrounding him and supporting him are doing everything possible to keep his name and credit in good standing, but he needs some help. Believe it or not, it is very expensive to sit in jail for a non-violent crime.
My prayer for Tim is that we meet his goal and keep him financially afloat until he can resume his life again.
To those of you who may donate, your kindness, generosity, and open mind is appreciated beyond any expression of words and we thank you in advance for your support.
Warm regards,
Tim's family and friends.
The Patriot Freedom Project, which has raised $21,030. The group's GiveSendGo page states:
The detention of these men has caused such a financial nightmare for the families forced to carry this heavy load while their loved one sits in a cell for 20 hours per day. I do not know where the 40 men sitting in the DC jail would be without their families. The wives and parents, the siblings, and extended families holding down "the fort" need as much help as possible. These families are fractured in so many ways and the financial burden is quickly becoming a lot to bear. The 2021 school year and the holiday season are fast approaching, and these families need help NOW!
Not only do these families have to keep their homes and bills current but their loved ones in jail also need financial support to be able to stay in contact with the outside world. These defendants need money for commissary, phone, and email accounts. The costs to add funds to these accounts adds up very quickly.
In addition, some of these men do not have good legal representation and we are searching for lawyers willing to work pro-bono. The costs for these cases will be astronomical. With your generous donation, we can not only help the families of these defendants, but we can donate to legal defense funds to compensate the generous lawyers stepping up to assist.
Citizens Against Political Persecution, or CAPP, described as "a non-partisan alliance of Americans standing against the political persecution of United States citizens by their own government," lists crowdfunding efforts aimed at helping defendants get "the best possible Legal Defense for their particular situation, while seeking to remove the related financial burden from them and their families."
The crowdfunding campaigns include:
Christopher Worrell Legal Defense Fund, managed by Worrell's friend Dave Chester. The best way to send support: Cashapp contributions to $kazumdgc.
Richard "Bigo" Barnett, managed by McBride Law Firm.
The Meggs family, mentioned above.
Supporters of Jan. 6 defendants have also set up a page listing their addresses for people interested in sending them letters. It's called the Patriot Mail Project.