After U.S. Marshals went to the D.C. Jail for an unannounced inspection, they overheard jailers warning inmates not to snitch.
"The marshals overheard these warnings themselves, that there were threats being made to inmates to not … tell what was really going on to the marshals," Senior U.S. District Court Judge Royce Lamberth said at a hearing last year. "When this was brought to the attention of supervisors in the jail, they were uninterested or unaware that these threats were being made."
Details about the inspection and other issues are in the court file of Christopher Worrell, a Naples, Florida, man indicted earlier this month in connection with the Jan. 6 protests in Washington, D.C. See indictment.
Lawyers for Worrell have argued that jail officials neglected medical care he needed to treat cancer and other maladies. Lamberth accused jail officials of failing to provide requested medical records. Then in October, the judge held D.C. Jail Warden Wanda Patten and D.C. Department of Corrections Director Quincy Booth in civil contempt of court.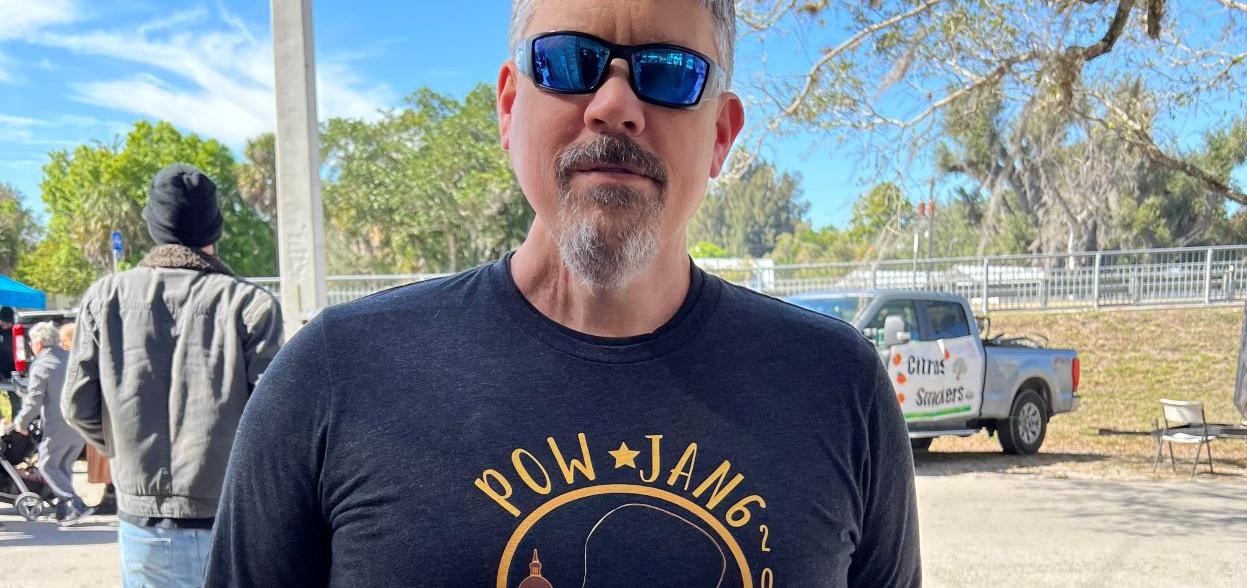 Lamberth also asked the U.S. Attorney General's office make "an appropriate inquiry into potential civil rights violations of January 6 defendants, as exemplified in this case."
Worrell, a member of the Proud Boys, was arrested on March 12, 2021. In a hearing before Lambert on May 14, 2021, he said:
"I'm begging the Court. I need this treatment. I'm only 50 years old," said the defendant, diagnosed with Non-Hodgkin's Lymphoma in 2007. "I'm not trying to not answer to any charges that the government wants me to answer to. I'm just asking for fair treatment. I need bone marrow biopsies, skin biopsies, more extensive blood tests.
I have a 16-year-old son, too. I'd like to see him grow up to be a young man and not have to bury his father before his time.
"I'm pleading to the Court. I need these treatments, whatever they may be. I will honor all conditions you give me.
"My integrity is all I have, sir, and I will respect anything you say, but I desperately need your help here. This is an extremely trying time for me and my family. I don't know what else I can say to you, sir."
Worrell's lawyer, James Kelly, warned that jailers weren't doing enough to project his client from getting Covid-19. He wound up getting Covid anyway.
"We're just a bit distrustful of the jail system, and for good reason," Kelly said during a court hearing. "We've been told before that he was at very low risk of COVID. He contracted COVID… Given everything that he's been through, this is clearly punishment."
"Again, it seems to be the determined effort of the government to keep Mr. Worrell incarcerated when he does not present a threat to anyone."
Jail officials denied neglecting Worrell, but said miscommunications had delayed medical treatment.
Lamberth, appointed by President Ronald Reagan in 1987, said in the October hearing that U.S. Marshals had found that jailers had mistreated some inmates and had "probably" broken the law.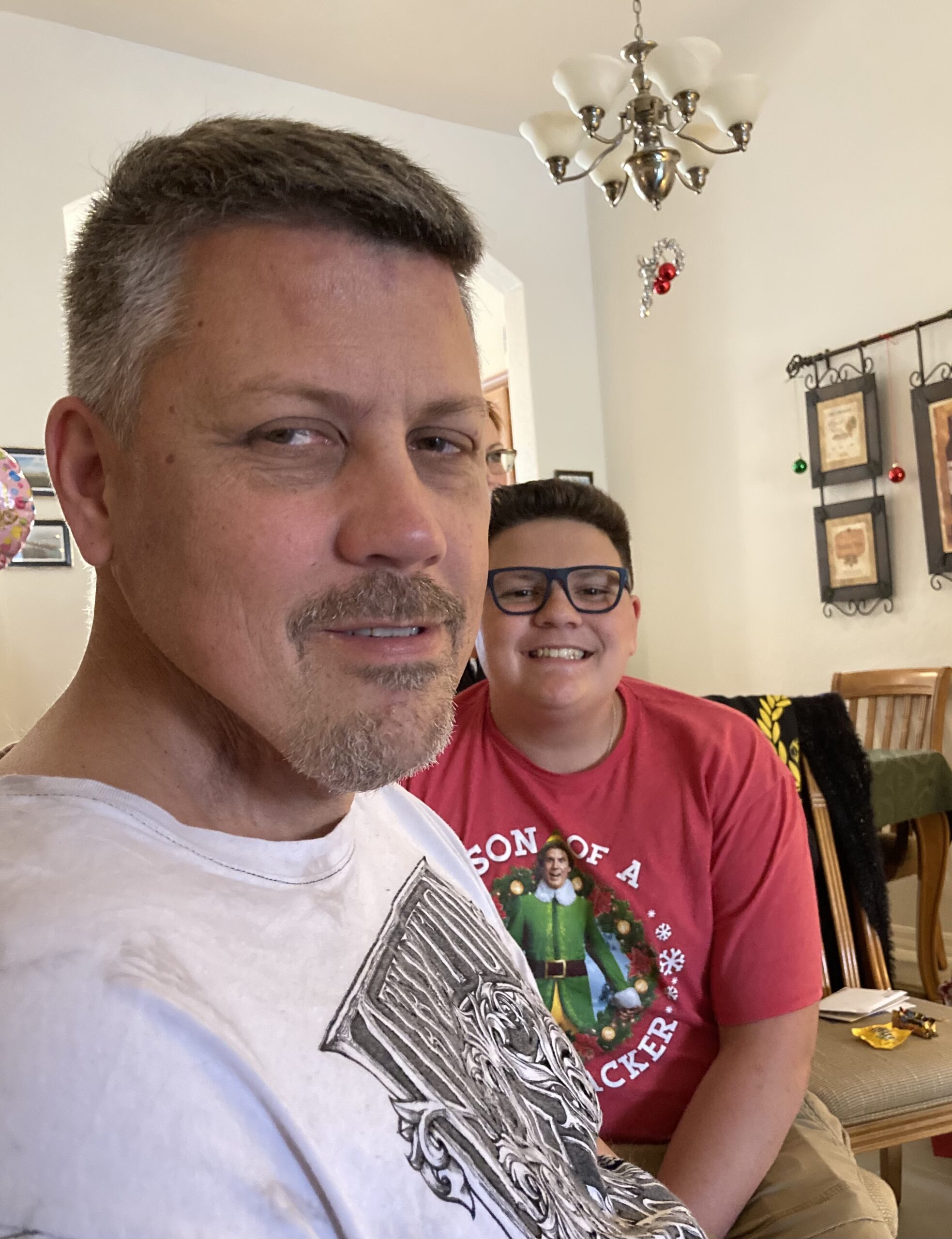 "On the first day the Marshal informed me that afternoon about one federal detainee who had been sprayed by jail guards with a pepper spray irritant, and then left for days without an opportunity to shower and, therefore, reinfected in his skin because, when pepper spray is applied and you are not allowed to wash it off, it continues to reinfect you. And he continued to experience the burning effects of pepper spray for days, which is a clear civil rights violation, and probably a clear criminal violation of those guards who participated in that.
"I think, on the first day, he also advised me of an inmate who was a federal prisoner who had sought access to the sick call system for weeks who was not allowed to go on sick call because he failed to complete the form requesting sick call. He wasn't able to complete the form because his fingers were so hurt that he couldn't move his fingers; and two of his fingers had turned black, and he was unable to write to complete the form.
"In another instance the Marshal told me — I think this is only the first or the second day — that, in retaliation for prisoners' actions, the D.C. staff had cut off the water to the entire pod of the cell block. The prisoners and detainees were wrongly deprived of water for daily activities, like showering. But the marshals also then witnessed unsanitary conditions because the resulting clogging backed up toilets and resulted in large amounts of standing human sewage throughout that cell block.
"In the Marshal's letter to D.C., he notes that the water in many of the cells within South 1 and North 1 had been shut off for days, prohibiting detainees from drinking water, washing hands, or flushing toilets; and that inspectors observed large amounts of standing human sewage and human feces in the toilets of multiple occupied cells.
"The smell of urine and feces was overpowering in many locations. D.C. staff confirmed to inspectors that water to the cells was routinely shut off for punitive reasons. The marshals also noted that food delivery and storage is inconsistent with industry standards; hot meals were observed served cold and congealed; evidence of drug use was pervasive. Marijuana smoke and odor were widespread; they had a stream of smoke and odor of marijuana. Detainees had observable injuries with no corresponding medical or incident reports available to inspectors. And, as already noted, DOC staff were observed antagonizing detainees, and observed — directing detainees to not cooperate with inspectors.
"And with all of those findings, the Marshal determined to remove all federal prisoners from the D.C. Jail. They did tell me that they had removed 335 prisoners. They returned to the jail — an inspection of a jail of that size would normally be completed in two to three days; they stayed five days.
"And for the first time in the history of our particular Marshal here, our Acting Marshal, they were ordered to leave the jail, and they were barred entry. In his entire career, he has never seen any local jail that ever barred the Marshal from entering the jail, but they were barred entry to the jail."
A Nov. 1 memo from Acting U.S. Marshal Lamont Ruffin to Department of Corrections Director Quincy Booth said an eight-deputy team inspected jail facilities in Washington, D.C., on Oct. 22 and interviewed more than 300 detainees and some DOC staff members.
Ruffin said the inspection found "evidence of systematic failures," particularly at the Central Detention Facility, or CDF.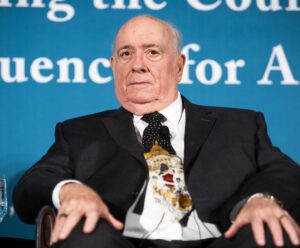 Chad Copeland, deputy attorney general at the Attorney General's office in Washington, D.C., told Lamberth that Worrell was kept "for the entirety of his time at the CTF (Central Treatment Facility), and that the Marshal's letter did say that — this is quoting from it; that the conditions at the CTF were observed to be largely appropriate and consistent with federal prisoner detention standards, and that the U.S. Marshals have not moved their pretrial detainees from CTF; they have only removed them from CDF, in light of the findings that the Court detailed earlier."
According to the Marshals Service, "CTF houses approximately 120 detainees in the custody of the USMS, including all the defendants in pre-trial custody related to alleged offenses stemming from events that took place on January 6 at the U.S. Capitol, as well as other federal detainees."
Nonetheless, Lamberth said he had "zero confidence" in the D.C. Jail's ability to provide medical care that Worrell needed, and he said he worried jailers would retaliate against the defendant for speaking out.
"The DOC's inability to provide records to the Marshals Service in a timely matter, even after a court order, only furthers the Court's concerns," the judge said.
Lamberth granted Worrell's request to await trial from his Florida home with restrictions, including a prohibition on speaking to the news media.
"The Court will impose stringent conditions of release to mitigate the identifiable threat that he would otherwise pose to the public, and his need for medical treatment is a compelling reason for his release from custody at this time," the judge said.
Worrell's partner, Trish Priller, said on a GiveSendGo fundraiser page that negligent medical care while Worrell was in jail worsened his cancer. She wrote:
Like countless other Americans, my partner Chris Worrell was in Washington D.C. on January 6, 2021. He was not there to overthrow the government or to riot. Chris was there to exercise his First Amendment Right. He was present to have his voice heard and to seek a redress to his grievances from his government.
At the end of the day the overwhelming majority of people that were present that day were peacefully asking that their voices be heard. They were there praying for the future of our country. Chris was in D.C. standing up for his God-given inalienable rights. He was there standing up for my rights. He was even there standing up for your rights.
Because Chris took a stand he is in a battle for his life, literally. The worst part, this battle was preventable. Chris walked into Jail as a Stage 1 cancer patient. His condition was under control and he was actively receiving treatment. Because of the government's actions Chris is now a Stage 3 cancer patient who desperately needs medical attention, medical attention he cannot even afford.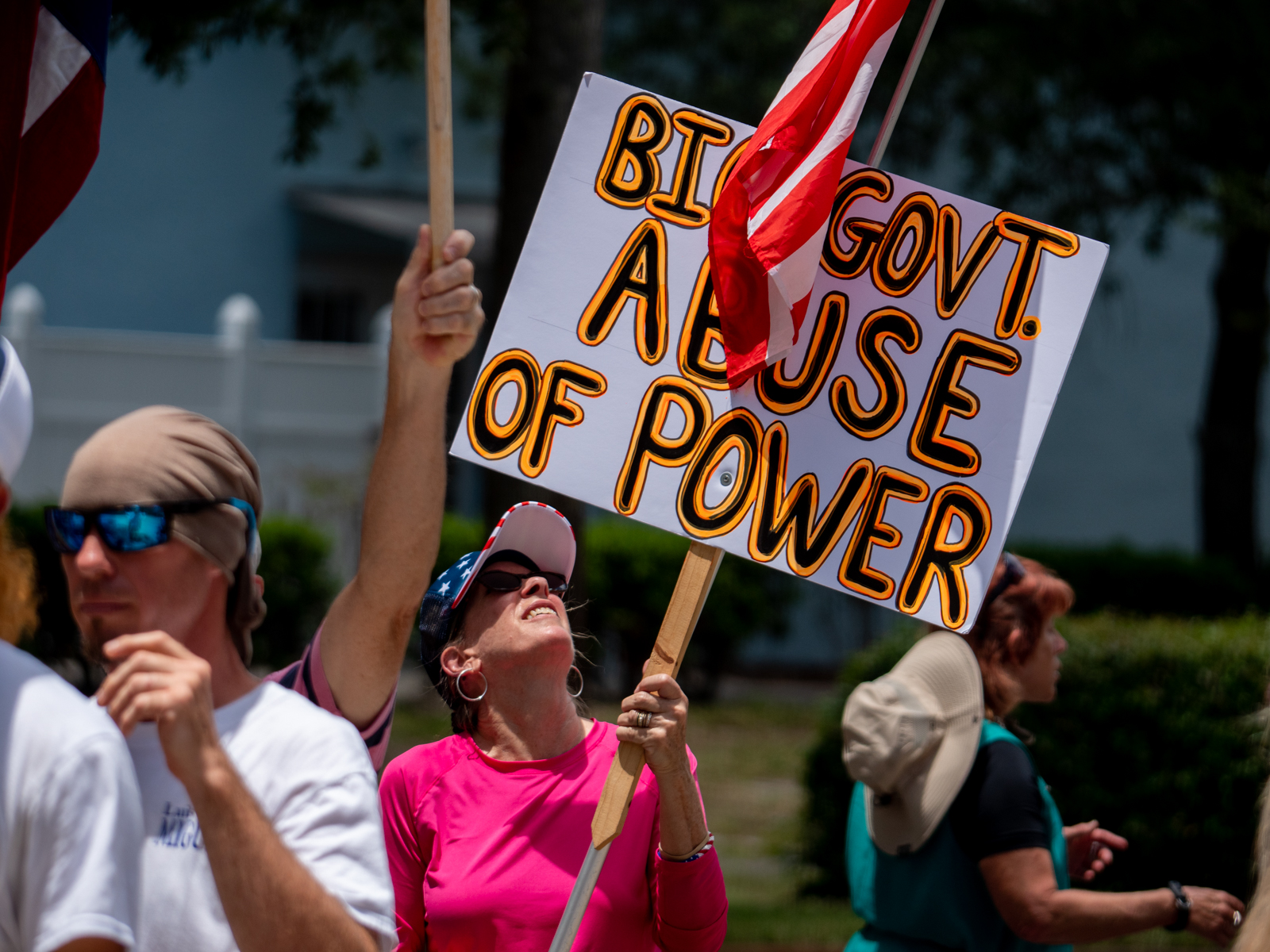 Assistant U.S. Attorney William Dreher said Worrell "participated in an insurrection aimed at defeating the Constitution and interrupting the peaceful transfer of presidential power. Worrell traveled and coordinated with other members of the Proud Boys in the days and hours leading up to the assault on the U.S. Capitol."
"When the time came, Worrell surged forward with a crowd of rioters to confront a line of police officers who were attempting to calm and hold back the crowd. Wearing tactical gear and armed with a canister of pepper spray gel marketed as 67 times more powerful than hot sauce, Worrell advanced, shielded himself behind a wooden platform and other protestors, and discharged the gel at the line of officers. Mere minutes later, the line of officers was breached, and a surge of rioters entered the seat of this Nation's Legislative branch."
John Pierce, a lawyer for Worrell, later argued that he didn't regard pepper spray to be a deadly weapon.
At a hearing before Judge Beryl A. Howell, Assistant U.S. Attorney William Dreher said "pepper spray gel can be or is a dangerous weapon" because it can "essentially bring on asthma attacks … or other types of respiratory effects on individuals who have underlying conditions that are more susceptible to those types of attacks. So it's not necessarily that every user who is sprayed with pepper spray … ends up having serious injury but, rather, that pepper spray and pepper spray gel do have the ability to induce those kind of serious injuries…"
Pierce said, "You know, I have been pepper sprayed. I don't view it as a dangerous weapon. It's obviously something that is used by many citizens to deter aggression. You know, this was a small single canister of pepper spray.
"As a matter of law, I just don't know if pepper spray is considered dangerous. I personally don't view it as dangerous. Having been — having it used against me, it certainly is not comfortable, and it's used to deter aggressors."
Judge Howell said, "For purposes of this hearing, the Court does view pepper spray gel, particularly — if the marketing can be believed … as a dangerous weapon; it can cause serious bodily injury not only to people who suffer from preexisting conditions, like asthma to make it difficult for them to breathe, but it can cause people who get it in their mouth, their nose, and their eyes to feel very serious stinging and be very uncomfortable unless they can promptly wash it out."
Further reading: