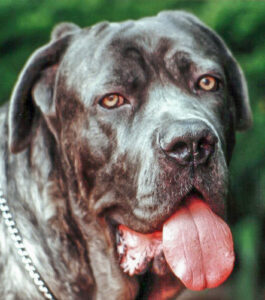 In the 1990s, I bought a Neapolitan Mastiff from a breeder in Mexico City. The breeder carried around a broomstick to keep her dogs in line. When I saw that, I probably should have looked for another breeder, but I went ahead and brought Rebel home.
Rebel was aggressive even as a puppy, but he was also playful and goofy. On weekends, I often took him to Ajusco, south of Mexico City, and we'd walk along paths through the pine forest.
I liked Rebel so much that I decided to get a tattoo of his face on my arm during a trip to Thailand. I paid a deposit, but when I showed up for the tattoo later that day, it looked like the tattoo artist was reusing needles. I got worried about catching some disease and backed out.
Many years later, I finally have my tattoo. Two of them, actually.
I got them in Laos, not Thailand, and it was a great experience all because of an incredibly skilled tattoo artist named Kitty.
Kitty, also known as Anouphap Hanchaleun, runs a tattoo shop in Vientiane, the capital of Laos. I told him I would like a tattoo of our new rescue dog, Lucy. I shared several pictures with him and he opened them on his computer. He pointed to the one he liked the most and I said, "OK. Let's do it."
I asked him to incorporate some elements that show the tattoo was done in Laos, not Las Vegas or some other city. So he wrote the name "Lucy" in Tai Tham script, which goes back to at least 1376, the date of the oldest known document containing the language.
Kitty added Dok Champa flowers to the design. It's the national flower in Laos and is considered sacred. Also known as Frangipani, the flower is "a symbol of joy and sincerity" and good luck.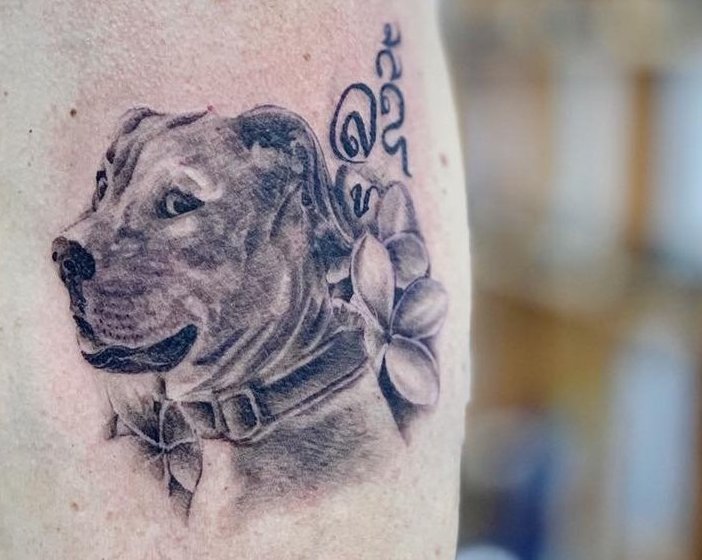 I thought Kitty did a great job on the first tattoo and so I returned a few days later to get another, bigger tattoo.
Kitty welcomed me into his studio. He spent time listening to what I wanted and didn't rush me, even though I know he had a busy schedule.
His wife, Vanida Dalavong, or Bae, joined him. I asked her what it was like to be married to a tattoo artist. She said some of her family members were worried at first because they associated tattoos with people who go out at night and drink. But they quickly discovered that Kitty wasn't into nightlife or causing trouble, and is caring and sincere.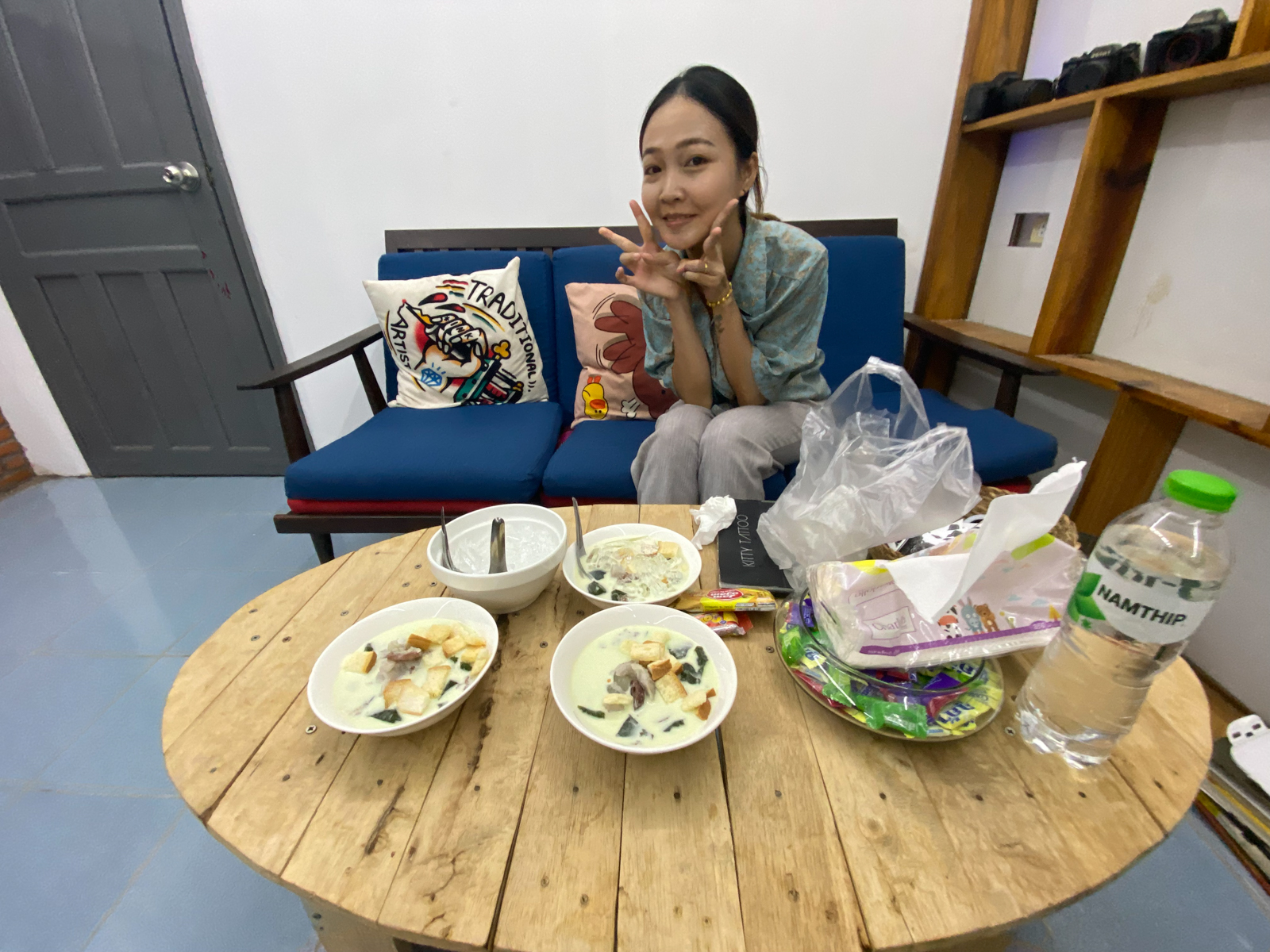 I asked Kitty about the tattoo on his neck. He said it's a Sak Yant tattoo. According to a post in Skin Design Tattoo:
Sak Yant are beautiful geometric tattoos done in thick black ink and are typically made up of traditional script work, intricate patterns, meaningful symbols, religious signs, and other tributes to spirituality and nature.
The tattoos are engraved into the skin using a long metal spike, or sometimes bamboo, which has been sharpened to a point. The needle is then dipped into ink and is administered by hand by an expert tattooist, which is typically a Buddhist monk.
As for the tattooing process, it is done by repeatedly jabbing the needle through flesh by hand using a technique that's referred to as hand poking and is said to be considerably more painful than an electric tattoo machine.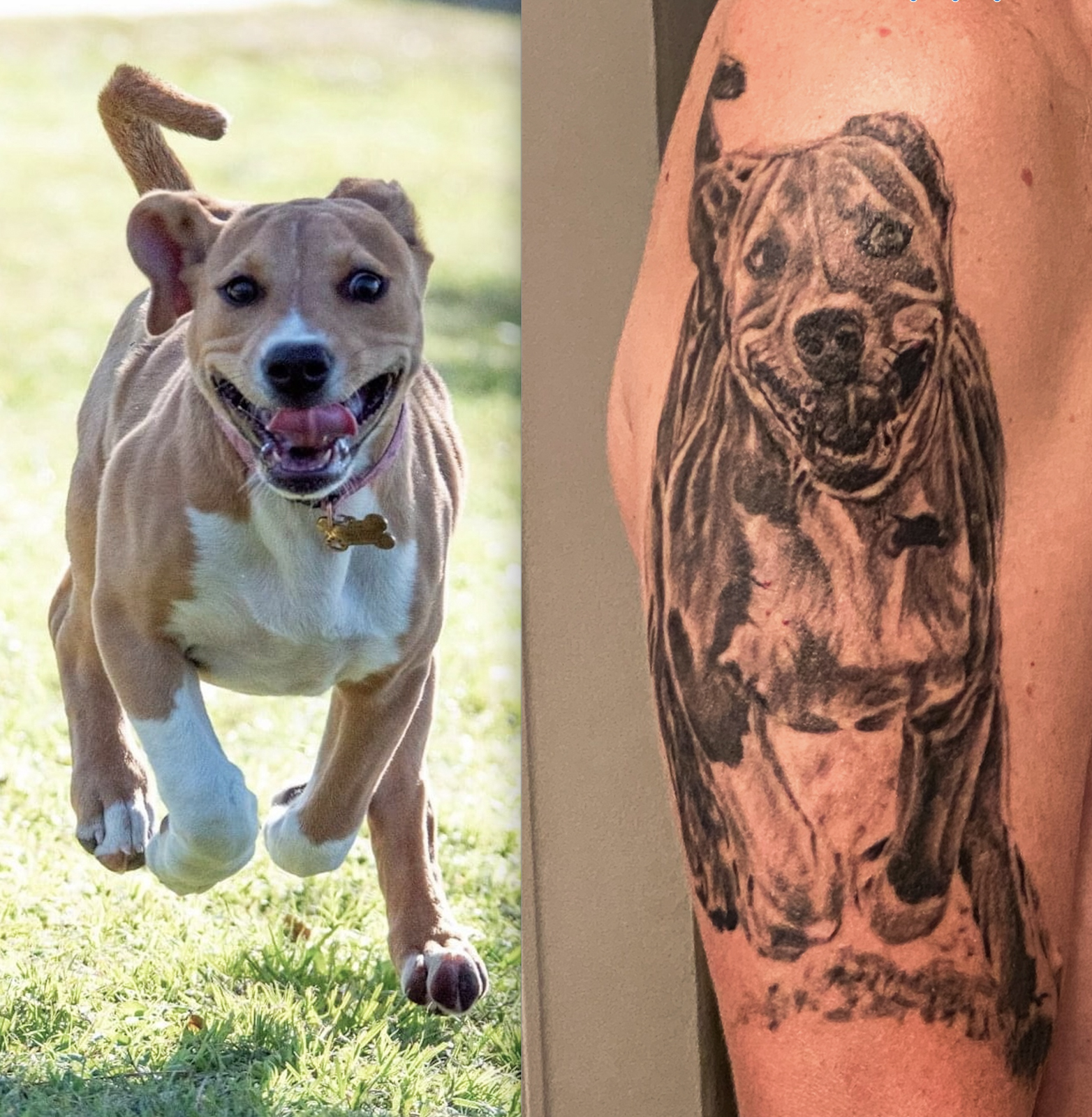 Interestingly, the wearers of Sak Yant tattoos aren't protected by them unless they follow strict moral codes throughout their life. That means no killing, stealing or lying. The Skin Design Tattoo article states:
Do not desire another person lover or spouse or be unfaithful to your own
Do not get intoxicated
Do not speak ill of your mother
"As you might expect, these codes of conduct are largely based upon the Buddhist religion's core values and morals. … the bottom line is, if you want to receive the blessing bestowed upon the tattoo, then you must become an honorable and virtuous person. Otherwise, you will receive no benefit.
"The rules of conduct can also vary depending on where the tattoo was done. The temple and its master usually decide these rules. Some of them can seem a little unorthodox, which is why it's worthwhile checking them out before you get inked. Here are some of the additional rules decided by masters, lineage, and certain temples:
Do not commit evil deeds
Do not claim to have powers because of your tattoo
You cannot fight or compete with someone who has a tattoo from the same master
Do not eat any other Gourd type vegetable
Do not eat food from a temple
Do not duck under a banana tree
Kitty was quiet, deep in concentration, while doing my tattoos using an electric tattoo machine, not a metal spike. He listened to YouTube videos featuring Buddhist teachings and worked intently. Later he told me:
I have liked to draw since I was young. I can draw very fast and liked to draw by pencil.
He said when he grew up, he realized it wasn't going to be easy to make a living doing pencil drawings. He said he didn't have any other skills and not much education and so he decided to become a tattoo artist.
I think tattoo artists earn much more than artists who draw and, personally, I am really interested in tattoo work.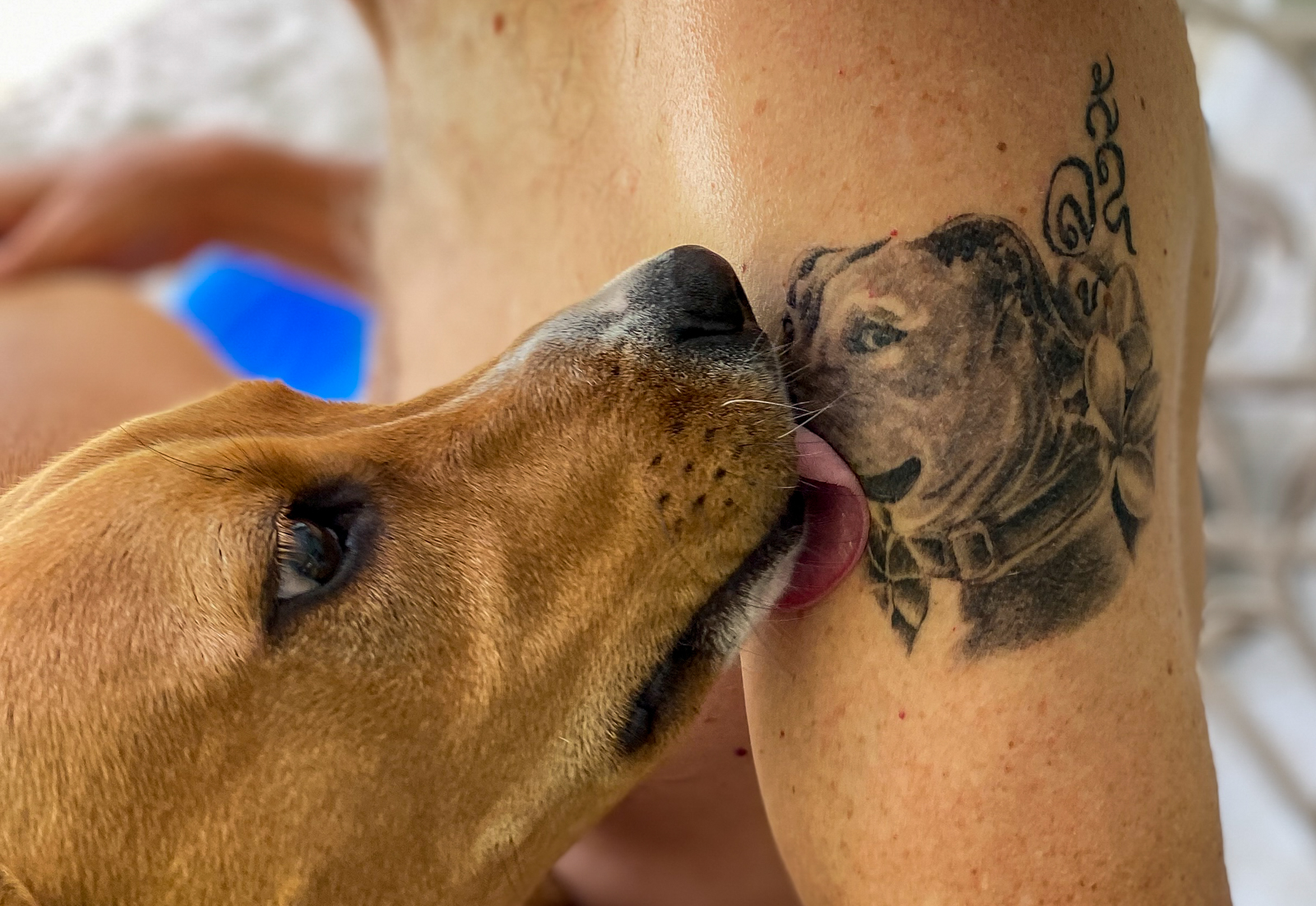 Kitty said it wasn't easy at first.
"In Laos, tattoo work is not really open for everybody. It's not fully accepted and respected by the government. Somebody might see me as a bad person and not really care about my work. But now, the situation getting better. After six years after opening my tattoo shop, I have gained more respect from people here."
Kitty said choosing a tattoo artist is a big decision.
It's not easy finding someone you trust to draw something that will be on your body forever. It's more than artwork. Each tattoo is meaningful. That makes me happy each time I create a tattoo.
If you'd like to make an appointment to see Kitty, he said the best way is to message him on Facebook.
"My tattoos are only available in Vientiane, Laos. You cannot find me anywhere else in the world."
Both of the tattoos Kitty drew on my skin were from photos. I think he did an amazing job replicating the images.
After I posted photos of the tattoos on Facebook, one of my friends wrote: Big Mike is saying "about time."
My dad Mike had six tattoos. I don't think he started getting inked until he was in his 50s. That means I have some catching up to do.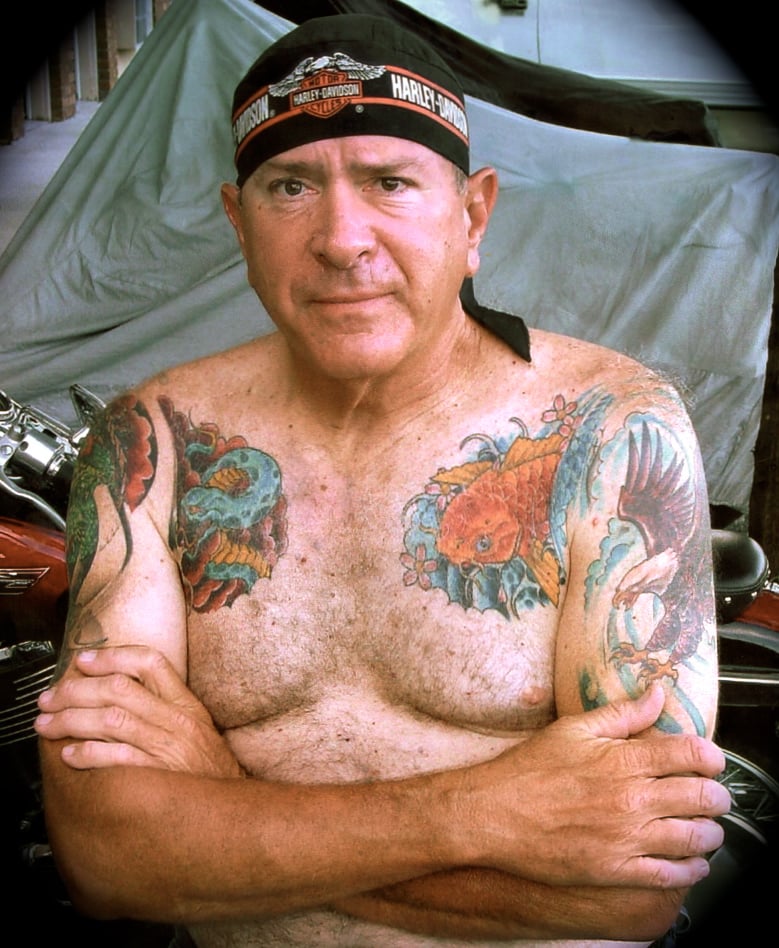 My tattoos may not give me mystical power or protect me from enemies, but they do remind me of some of the things I love, including family, dogs and travel to faraway places. And if I ever return to Vientiane, I just may ask Kitty to add another memory.