Florida led the nation in number of Jan. 6 protesters arrested in the state with 58, according to a spreadsheet released by Look Ahead America.
The next four states with the most people arrested were Texas with 55; Pennsylvania, 49; New York, 42; California, 30. See list of defendants, charges and names of their lawyers.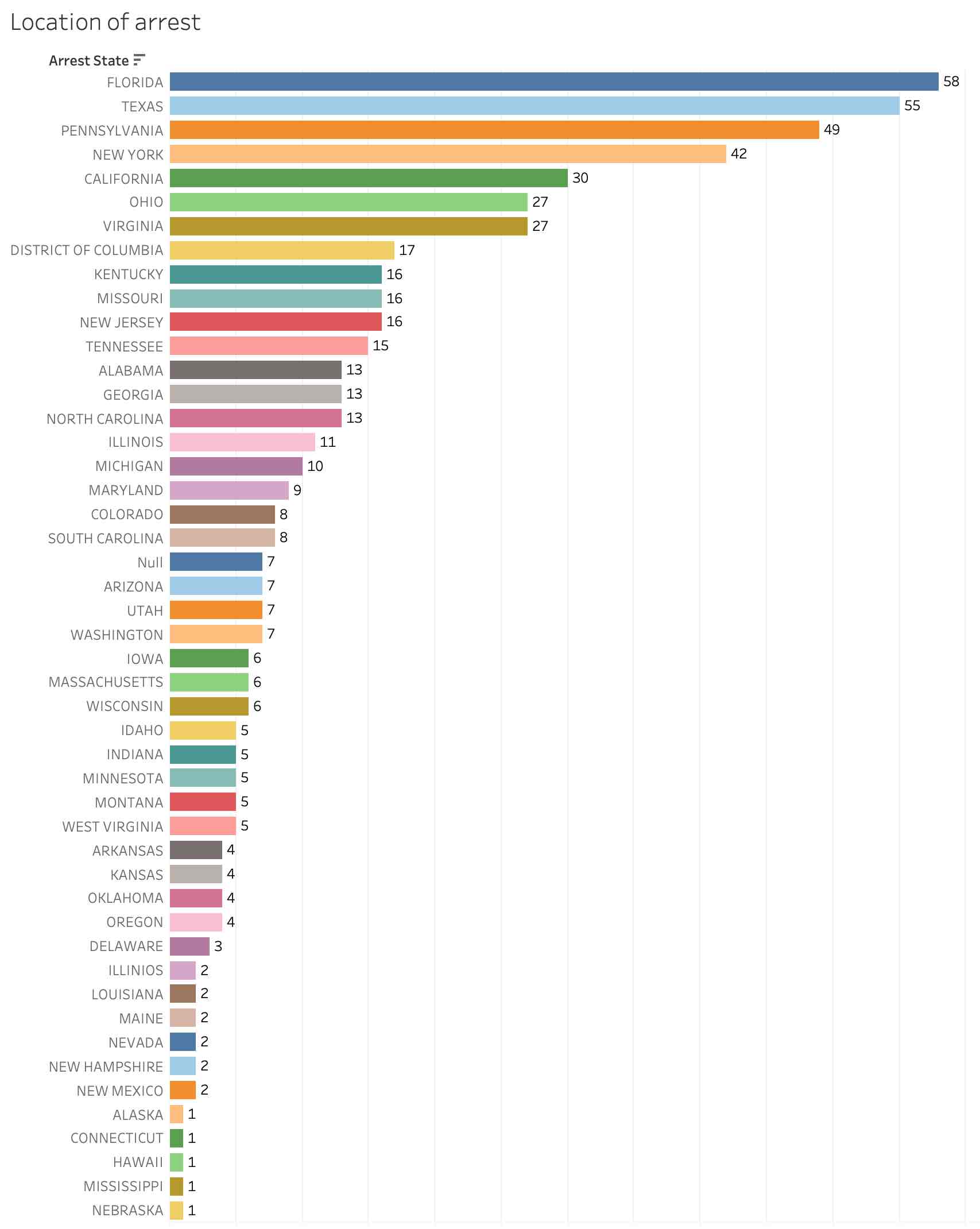 Seven of 553 cases are listed as closed in the spreadsheet. Two of those cases ended because the defendants died. Christopher Stanton of Georgia died by suicide and Joseph Barnes of Texas was killed in a motorcycle accident.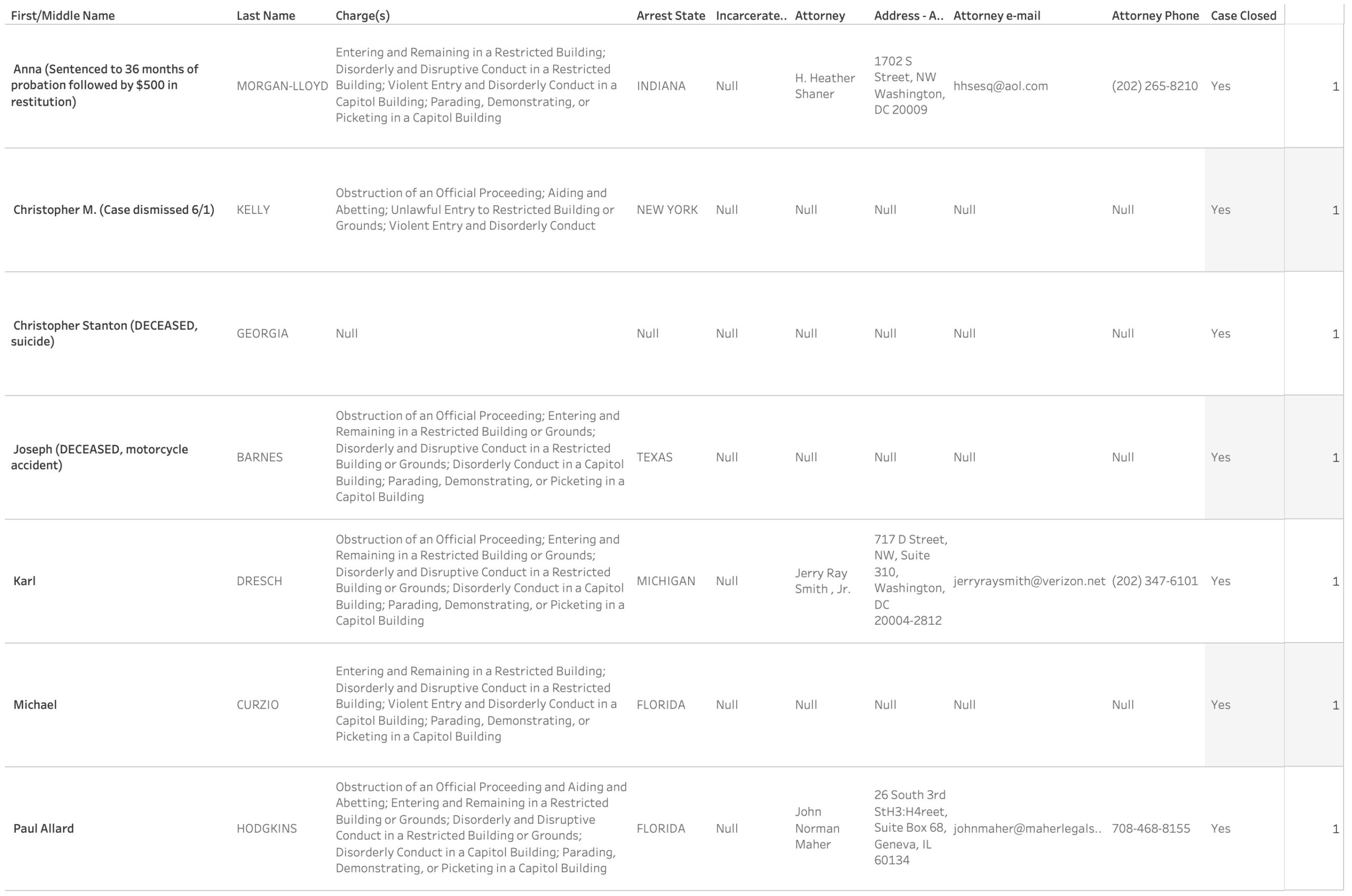 The spreadsheet shows that 283 defendants have been released pending trial or resolution of their cases, and 277 are in custody. See case status for all defendants.